Thomas Tuchel is no longer the Paris Saint-Germain manager, Mauricio Pochettino is. A lot has happened in the hours and days since PSG defeated RC Strasbourg 4-0 at the Parc Des Princes to finish 2020. It was a decision that seemed hasty and sudden, but in hindsight, it was anything but. A decision that now seemed inevitable based on the heightening tensions between Tuchel and the club's upper management, and the now revealed flirtations between Pochettino and PSG's power structure, going so far as the Emir of Qatar himself. The clues were there but most believed the severance package required to terminate the German manager's contract would be too steep a price in pandemic times. Turns out it was merely a subtle speedbump on the road to a new manager.
A lot can be said about Tuchel, lord knows I've said a ton, but you can't say that this was purely a sporting decision. Tuchel by some measure was PSG's most successful manager. He won every domestic trophy he could win while taking PSG within a whisker of the UEFA Champions League trophy. Under his management, the players put in some of PSG's most defining European performances, from winning twice at Old Trafford, overturning a 2-1 deficit against Borussia Dortmund, defeating Real Madrid 3-0, and pulling out the clubs greatest victory in it's 50-year history against Atalanta last August. By any normal measure, these victories should have given Tuchel some bankable credit going into his final year under contract. But as is known by now, PSG is not a normal club, and Tuchel is not exactly a normal manager. Those two parallel factual constants finally converged to end the German's time in charge just months after the club's greatest triumph.
PSG are part of the "Nouvelle Vague" of football clubs that have used large cash infusions to create instant success on the pitch. That must be distinctly understood in this situation. PSG are not of an old guard that to some degree clings to a level of patience and "program building." PSG has no lofty European history to fall back on in times of tumult. Their status as a new money club fuels the need to constantly perform, evolve, and advance forward. It's also part of the ethos of capitalism that the Qatari ownership brings that makes the idea of stagnation repulsive. With this comes a need for the new, and for the improved. In the end, there always is a better option and opportunity for growth at every turn. While this doesn't foster an environment of stability and consistency it prevents something that for this ownership is inexcusable, normality.
This need for change and new is what benefits them in this particular circumstance, and informs what in this context is the right instinct. Tuchel as a manager, and more importantly as a personality, had grown stale. By his very nature, he is an eccentric, a bit of a polemic. Over the two and a half years he had been the club's manager, he had instilled the kind of relentless mentality that gave the club new life in a competition that had confounded them, all while seeming as if each part of the job he performed was a laborious chore he felt he was too smart to have to do. He shored up the defense, making it one of Europe's best, all while defensively acting like the media was beneath him, that he had nothing to answer for and nobody to answer to. It's that last part that doomed him in his previous coaching stints and doomed him here. A coach more and more isolated from his board, especially sporting director Leonardo, at a time where the club was beginning to stagnate. His "act" had grown old, all while the results that had kept him afloat at the club began to sink him. He was tolerable when he was winning, not so much when his teams were struggling. PSG's brass clearly had eyes on a new manager based on Tuchel's personal qualities, and finally, the results on the field gave them the excuse to turn the page.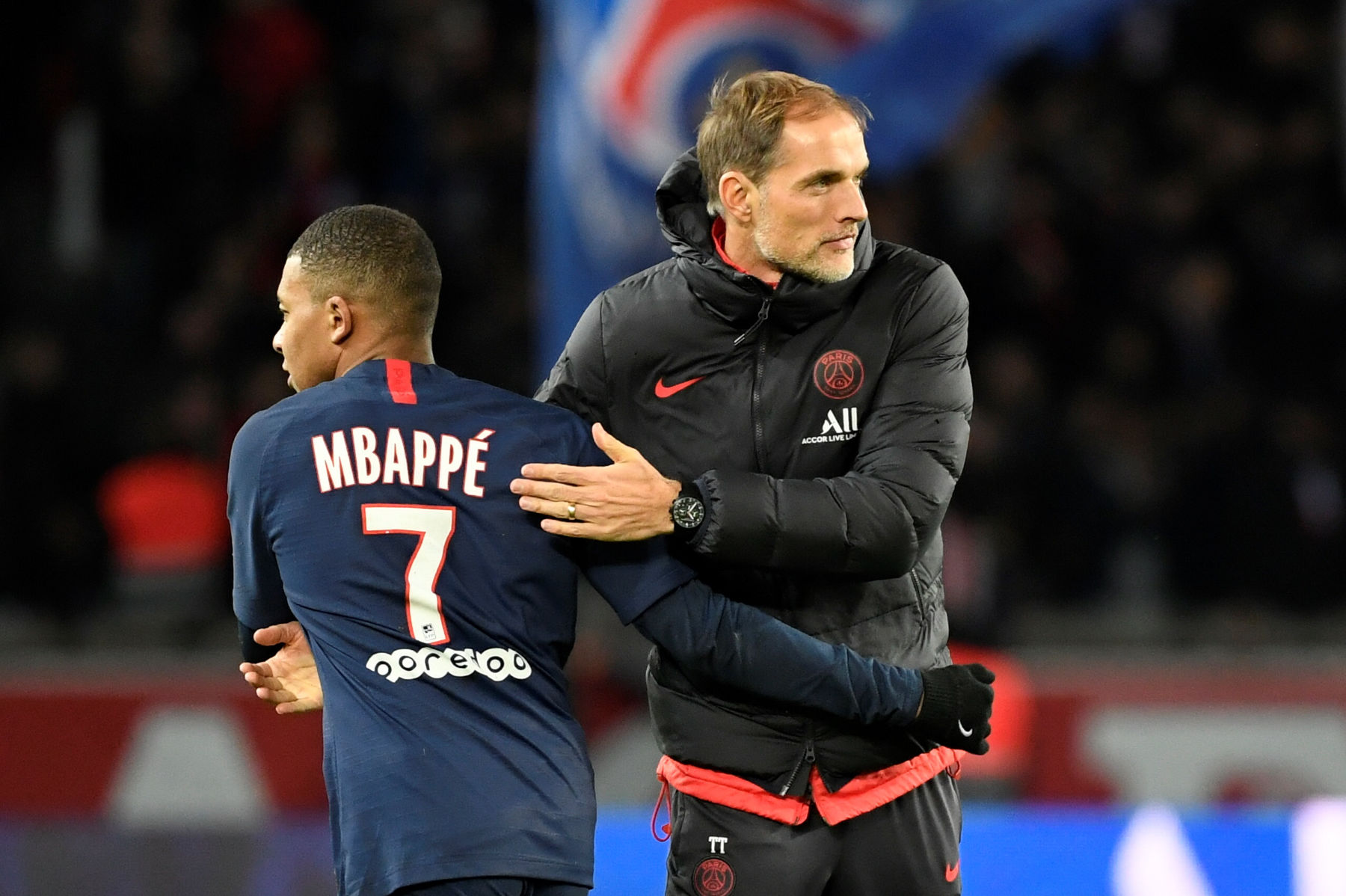 Four games against Olympique de Marseille, Lille OSC, AS Monaco, and Olympique Lyonnais. Only one point gained, and two goals scored combined. They barely survived their Champions League group, owing their survival to a transcendent Neymar Jr. and Kylain Mbappé, the team's golden boy, did not score a Champions League goal from December 2019 to December 2020. Those results were intolerable, alongside the style of play that middling wouldn't be a strong enough word to describe. For a club built on flash and star power, the club looked like Burnley at times, not creating chances, having to defend for their lives at others. They won a game against RB Leipzig 1-0 with 38 percent possession and one shot on goal, which happened to be an undeserved penalty. Sometimes, how you win matters. There was also the matter of the match against Istanbul Basaksehir FK where his players decided to walk off with the Besakshahir players in response to a racial comment, something that according to who you believe, Tuchel was not enthusiastic about. These last three months had been a mess, and PSG were lucky to survive it still in the Champions League, and 3rd in Ligue 1.
Match PSG's desire for progress, with Tuchel's disposition, and mix that with the last three months of results and this move was inevitable. But not so inevitable without the viable alternative on the other side. Which in this case was Pochettino. A former player and team captain that had been the apple of some fan's eyes for years now. A coach with success wherever he has been, although not in the trophy case, and a genuine love for the club he spent two seasons with in the early 2000s. With any new coach comes questions, but without a doubt, he brings a level of excitement and hope that their new manager will bring the tactical expertise, passion for the club, man-management skills, and political deftness that each of their last three managers had some of, but not the whole package of.
But a final word on Tuchel, who without a doubt brought the club to its highest heights as manager. The separation may be acrimonious, but indeed necessary. Six more months of a lame-duck manager who both sides knew wouldn't be back wasn't going to be good for anybody. Hopefully one day he can return to the Parc and get the kind of accolades and appreciation that he deserves. For instilling toughness, keeping the club focused during a pandemic, and giving the club some of it's greatest moments that 50 years from now they will still be talking about. For now, it's #TuchelOut, but in posterity, it will be #TuchelForever.
Want more PSG? Visit the PSG Talk Podcast Network page and subscribe to PSG Talking, The 1970, and 24th & Parc.