La Liga president Javier Tebas has gone a couple of weeks without going after Paris Saint-Germain and other state-owned clubs. Tebas went on for weeks criticizing the capital club for its summer spending, despite the majority of it going to salaries as they grab players mainly on free transfers. 
In an interview with El Confidencial (via Paris Fans), he took a shot at clubs like PSG during a discussion regarding the European Super League, which remains a project still alive despite not having the Premier League sides.
"This is stupid. It would have fueled the problems of European football and would not have solved anything. It would have worsened the economic consequences by reducing the income of national competitions. In Spain alone, we would have lost 1.9 billion euros because of the Superleague," Tebas said.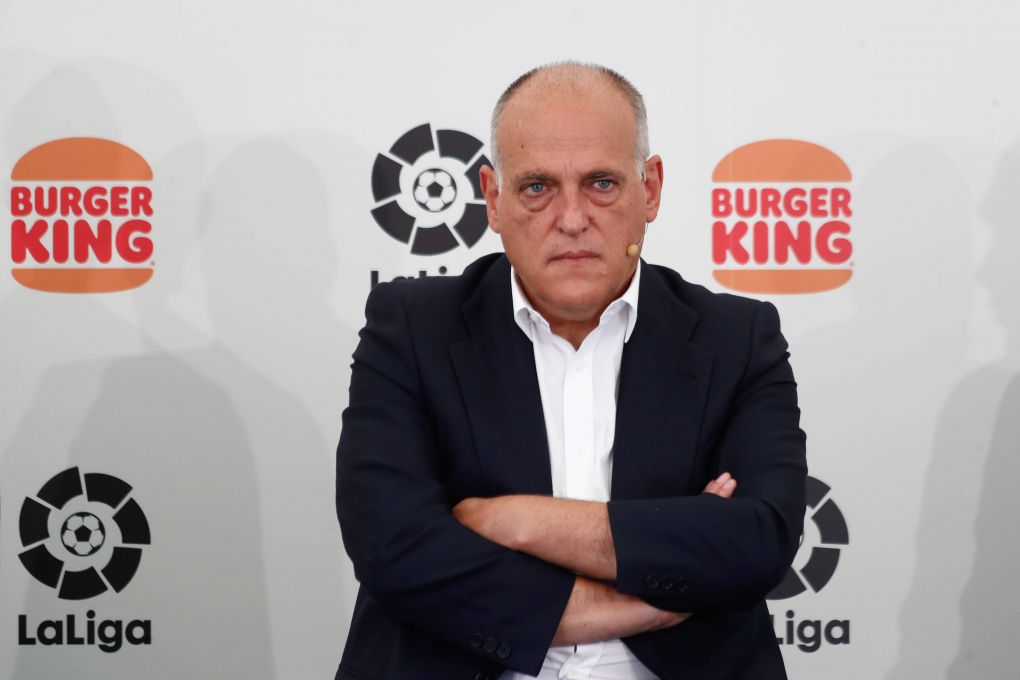 "It is not normal that a sovereign wealth fund, such as that of Qatar, can act in an unlimited way by continually injecting money. This creates market inflation and allows clubs in debt to compete with others despite significant losses. What PSG and City are doing is economic doping."
Tebas is correct regarding the financial hardships a European Super League would have on clubs that aren't deemed elite, but the league president can never seem to help himself when it comes to PSG. 
Nonetheless, these constant swipes at Les Parisiens likely stem from where PSG finds themselves at the moment and where La Liga is, with no star players. It's why Tebas has resorted to outlandish remarks such as stating FC Barcelona's Ansu Fati is better than Kylian Mbappé.