Considering Paris Saint-Germain's history of catastrophic and unexplainable losses in the UEFA Champions League, it's easy to make the case that the team might be cursed.
Don't believe me? Just look at the events of the past few days. Leading up to the most important game of the season, concern over the coronavirus will force PSG to play Borussia Dortmund behind closed doors and now, the status of Kylian Mbappé is up in the air after he's fallen ill. Thankfully, he tested negative for coronavirus.
The string of bad luck has left me very superstitious as a fan. I recently wrote a piece about why PSG shouldn't wear their black Jordan Brand kit at home in the Champions League because of what happened last year against Manchester United. Thankfully, whoever makes these decisions at the club listened to me.
After wearing white on the road against Dortmund, PSG will wear their blue home strip for the rematch at the Parc des Princes. There's been no official confirmation but we can assume this will be the case judging by the cover photo on the club's official Twitter account.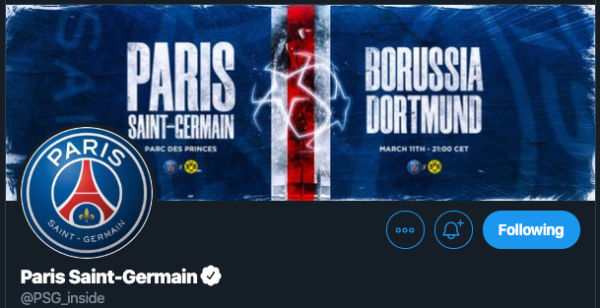 Hopefully, this return to tradition pleases the football gods and PSG can advance past Dortmund and into the quarter-finals of the Champions League.
Want more PSG? Visit the PSG Talk Podcast Network page and subscribe to PSG Talking, The 1970, and 24th & Parc.