Lionel Messi might be pretending that his two seasons with Paris Saint-Germain never existed, or this might be a coincidence. Nonetheless, the Argentine had a couple of words for Marco Verratti, whose career with the French giants has ended.
Verratti is leaving PSG and will continue his career in Qatar by joining Al-Arabi as the capital club receives €45 million for the 30-year-old. Messi joined his former teammates, wishing the midfielder well on his next venture.
The Inter Miami and former PSG star continues to have sour grapes over his stint with the Ligue 1 side as he posted a picture with Verratti and his touching message.
However, the photo he used wasn't when the two were teammates at PSG. It was when Argentina faced Italy in the 2022 Finalissima.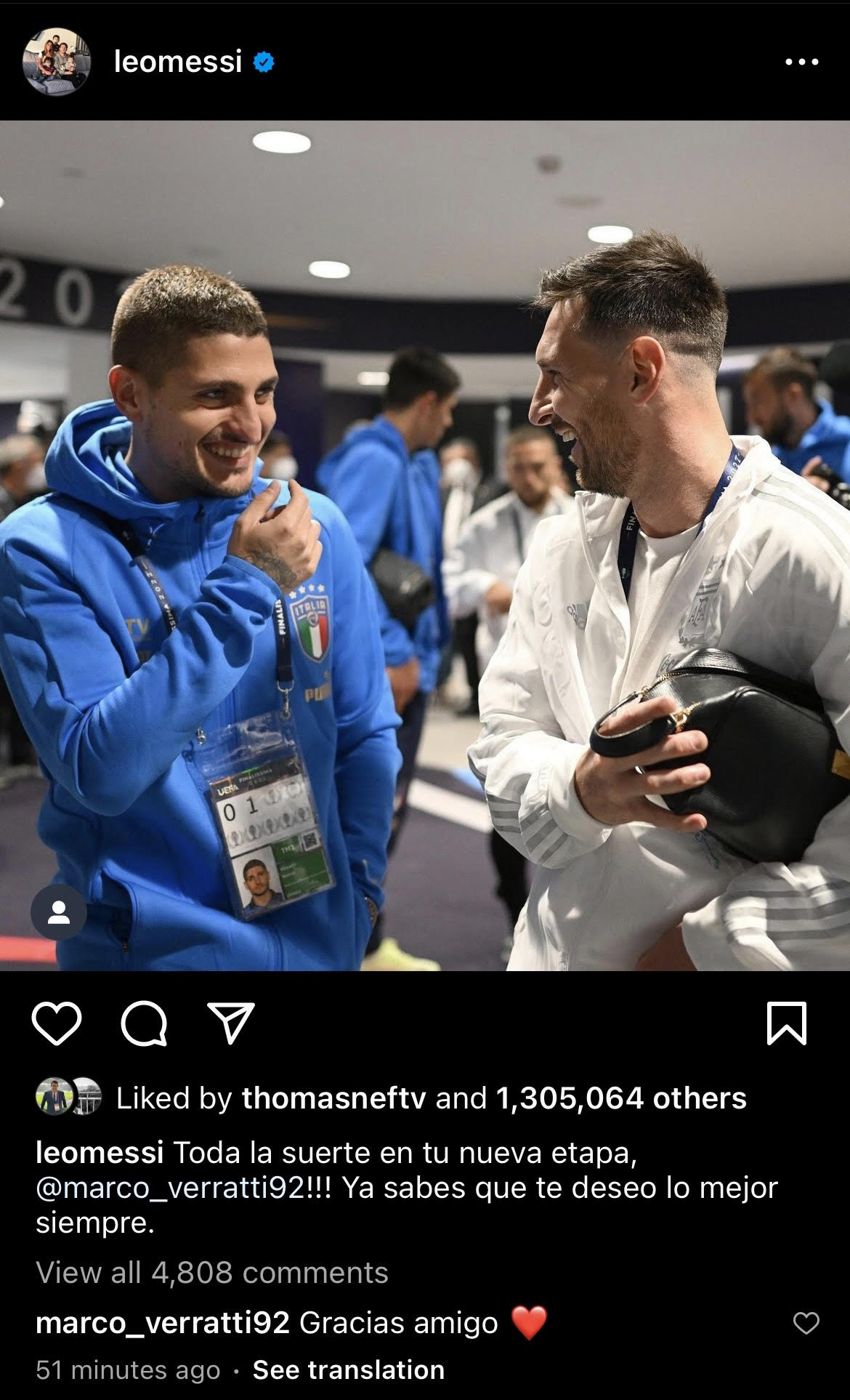 Now, Messi was currently with Argentina during this international break, so that might be an explanation. Regardless, the more logical thought it is, there's still resentment toward PSG.
As a result, it led to him not using the many pictures where he's with Verratti while playing in the French capital.