When Real Madrid was eliminated by Manchester City in the UEFA Champions League final and FC Barcelona won the 2022-23 La Liga title, many assumed that Carlo Ancelotti would be on his way out.
However, Ancelotti confirmed that he'd return with Real Madrid for the 2023-24 season. Nonetheless, if the Spanish club or manager were to have a change of heart, CBS Sports' Jonathan Johnson wants the Italian to return for a second stint at Paris Saint-Germain. 
Johnson notes that it's a long shot for Ancelotti to return to the French capital, but perhaps not having former sporting director Leonardo in the mix might be a selling point for the Italian tactician to consider PSG rather than head into next season on an expiring contract. 
"The final possible option is a long shot, given how it finished ten years ago, but the Italian remains a masterful coach, and there is a sense of unfinished business around his time with PSG," Johnson wrote in his column for PSG Talk.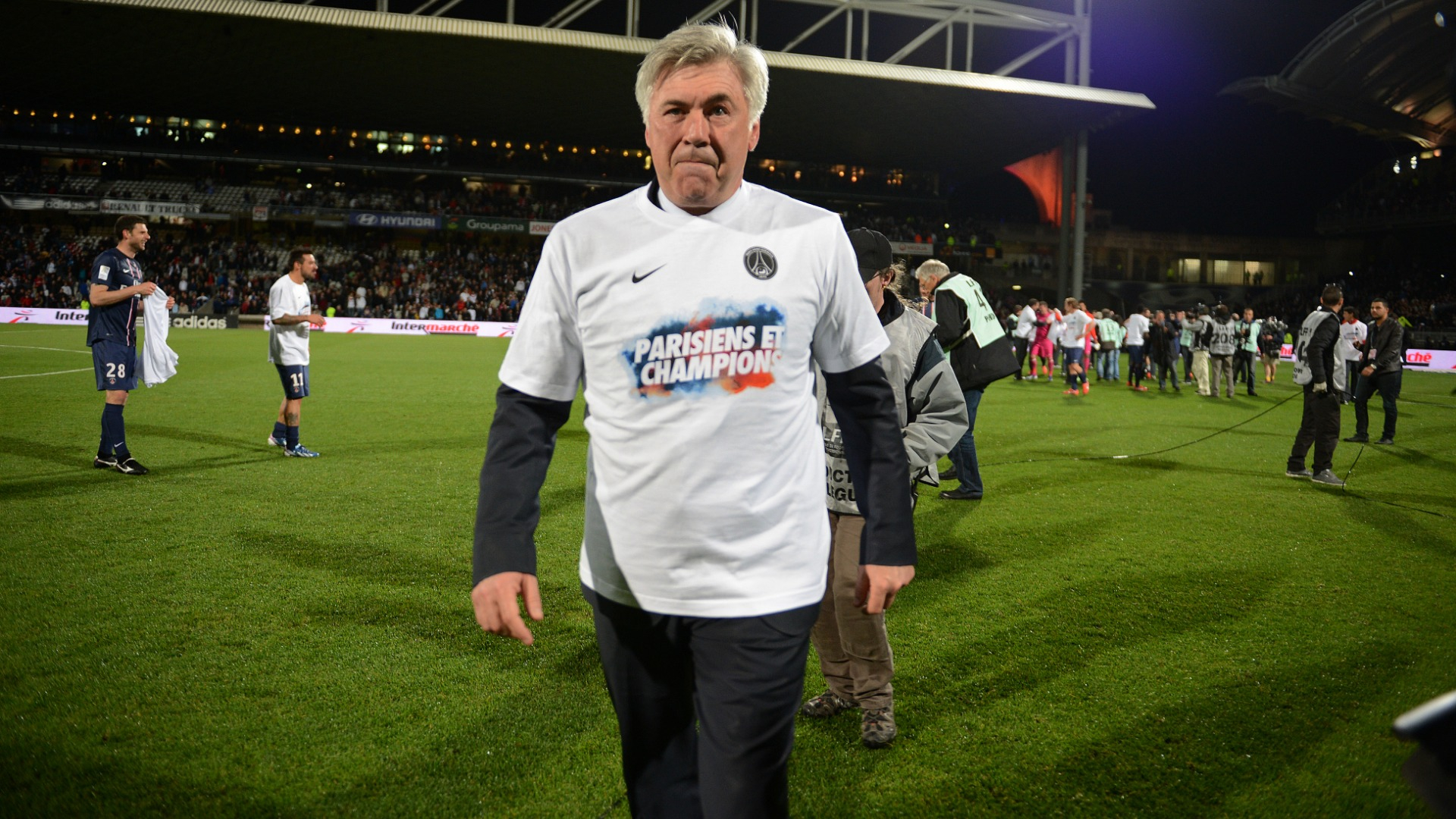 "Perhaps it is too far in the past now, and there is strong interest from the Brazil national team in taking Ancelotti at the end of this season, but the French champions could offer him several years to shape the club as an institution that was supposed to be the idea the first time around. The 63-year-old serial UCL winner remains one of the most prestigious names in the game and could yet have enough left in the tank for one final club project. 
"Leonardo no longer being involved would aid PSG's chances, but many bridges were burned when Ancelotti left in 2013, and there is no guarantee that those could be fixed to the extent that he would return to Parc des Princes now."
PSG manager Christophe Galtier is likely on the way out despite winning the Ligue 1 title after the capital club crashed out in the UEFA Champions League Round of 16 against Bayern Munich.
After back-to-back Round of 16 exits, sporting advisor Luis Campos will have to build a squad and hire the right manager to make a deep run in Europe and have a long-term project.