Neymar Jr. returned to Brazil's starting 11 against South Korea in the 2022 FIFA World Cup Round of 16 on Monday, where he appeared on the scoresheet. 
The Seleção scored four goals in the first half against South Korea and it was enough for the South American nation to stroll in the final 45 minutes for a dominating win. 
Neymar scored the second goal, but after the game had a special message for a Brazilian legend. Pele has been hospitalized as the former footballer's health has recently declined. 
"It's hard to talk about the moment Pelé is going through, but I wish him all the best things," Neymar said postgame after Brazil's win (h/t Terra).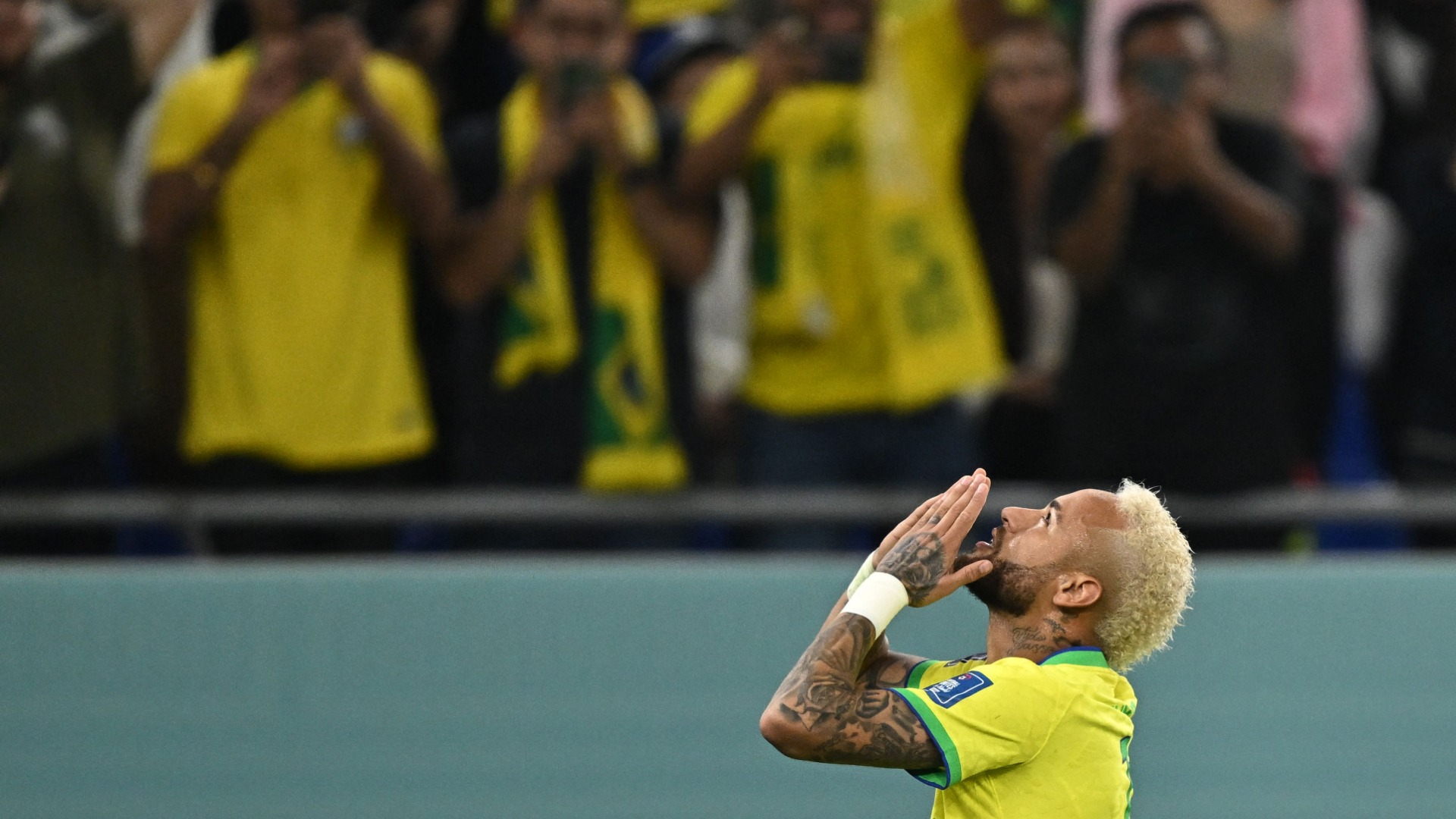 "I hope he gets back in good health as soon as possible, that he can at least take some comfort today with the victory and with the trophy in the end that we dedicated to him."
There's no doubt that Brazil wants to win the World Cup not only to end the country's 20-year drought but also for Pele, the country's national treasure. Neymar and the South American side now sit three wins away from doing so. 
Next up for the CONMEBOL side will be the quarterfinals, where they'll face Croatia, who's coming off a win over Japan in their Round of 16 matchup.