La Liga president Javier Tebas never misses an opportunity to take a shot at state-owned clubs like Paris Saint-Germain. Still, criticism is becoming more frequent since Kylian Mbappe opted not to join Real Madrid. 
In an interview with L'Equipe (h/t Paris Fans), Tebas accused the French giants of losing €1 billion over the last few years, which in his eyes, is breaking the ecosystem of football, and other clubs across Europe are unable to compete. 
"Over the last six or seven seasons, PSG has lost €1 billion," Tebas said. "It breaks the ecosystem of European football. How can other clubs compete with someone losing €1bn? It is complicated."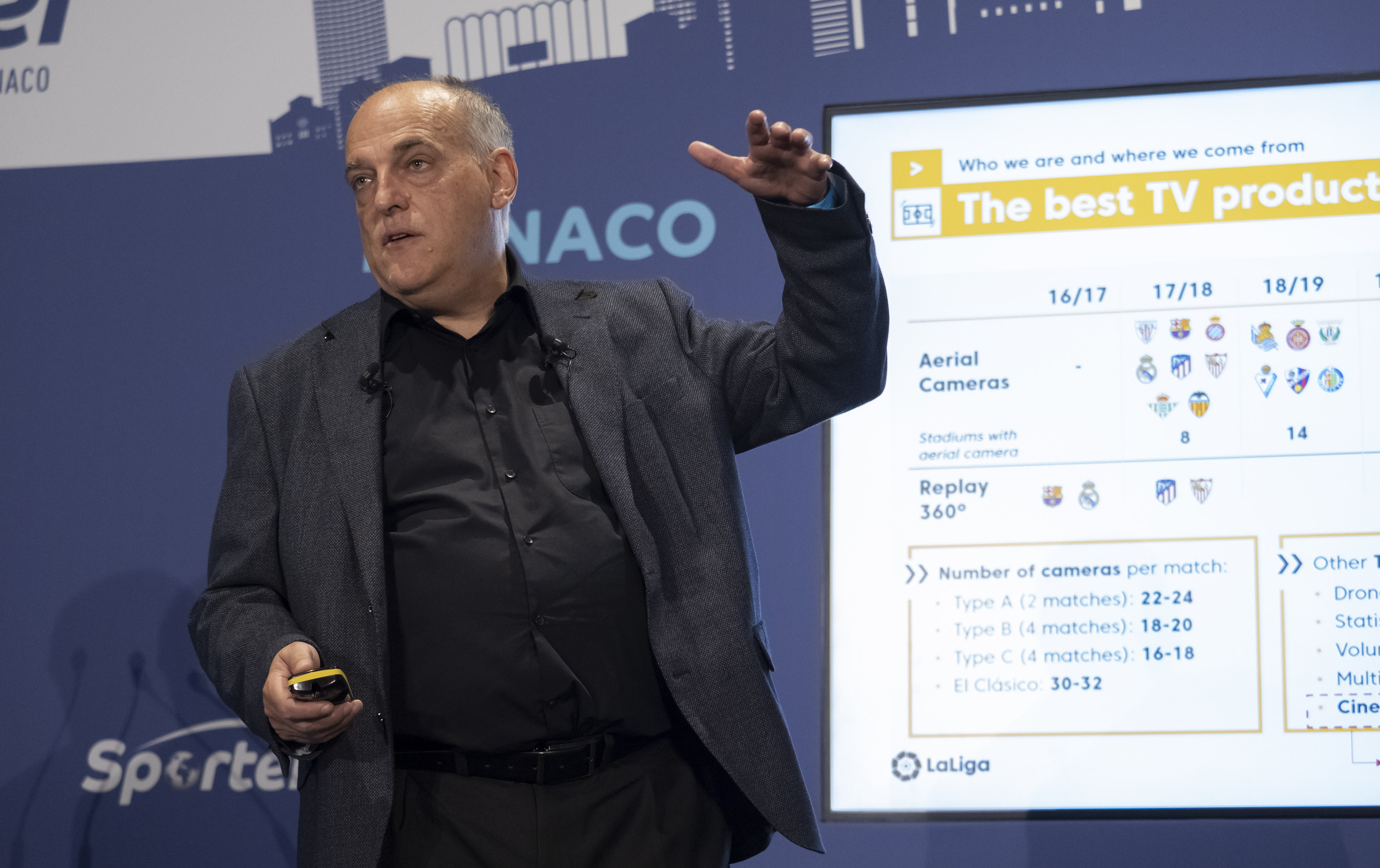 Additionally, Tebas said he is confused about how UEFA allows PSG to compete with so many losses in his eyes. This confusion is why the La Liga president says he's attacking the French giants in the media and the court system. 
"I can't explain it. And that is why we denounce it," Tebas added. "There is a certain will from UEFA, but faster and more effective decisions are needed in the application of the standards that exist.
"€10 million, for the PSG and Nasser [Al-Khelaifi], it's a coffee! Sanctions must be dissuasive and also affect the athlete. Those that have been taken are not. These progressive penalties do not work; we must sanction now."
UEFA fined PSG for breaching Financial Fair Play rules in September, so it's not like the federation is turning a blind eye, but perhaps it's not enough for Tebas, and he wants to see more action taken against the Ligue 1 side.