When Lionel Messi decided that Paris Saint-Germain would be the next venture in his career following his abrupt departure from FC Barcelona, the 34-year-old wouldn't be coming alone. 
Messi moved his family to the French capital, and in an interview, Marca, the Argentine forward discussed how they're all adjusting to living in Paris. 
"Now I am very well. I am fully adapted once we were able to enter our new home and the children started school and their daily routine," Messi said.
"We also had to go through many trips to Argentina with the knockout matches that prevented us from having continuity at the match level here. But when it comes to life, I've settled down well."
Furthermore, Messi elaborated that his kids are picking up French rather quickly and adapting faster to their new environment that Messi and his wife have since arrived in the summer. The PSG star stated that seeing his kids feel comfortable provides him with some peace of mind.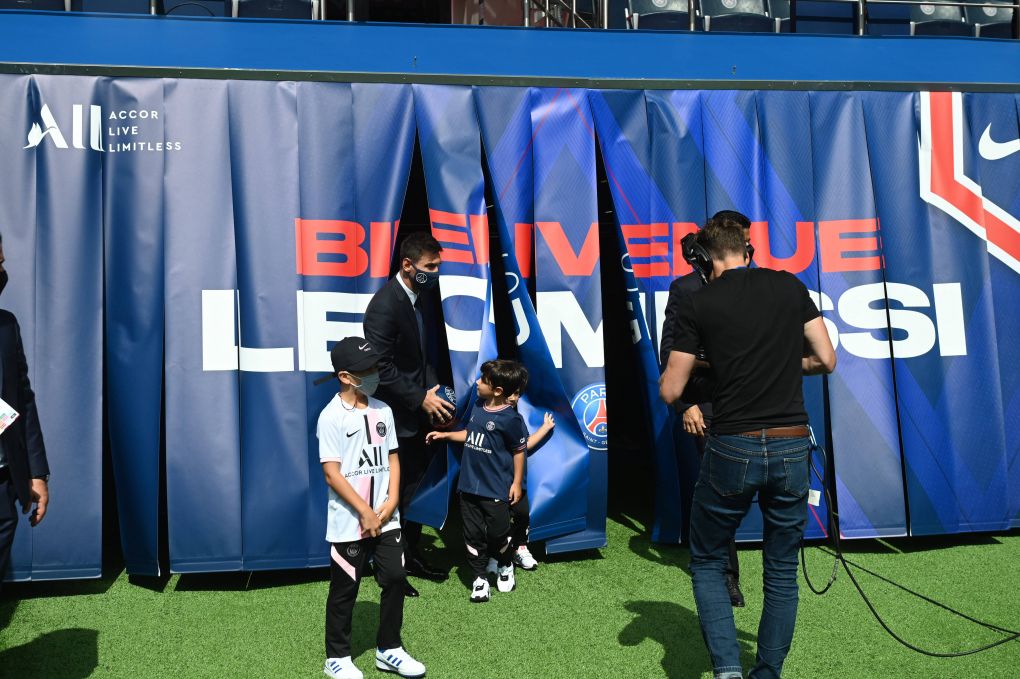 "It was much easier than we imagined at first. We had given it a lot of laps and how difficult it was going to be for them. And in the end, they were the ones who adapted and got used the fastest," Messi said. 
"They already go to school, and they will surely learn French very quickly because when it comes to learning, children fly. All this has given us great peace of mind, both to Antonela and to me. We have seen that very quickly they were very well and adapted to the new city and country."
Perhaps now, knowing that his family is well adjusted in Paris will further help Messi focus on what occurs on the pitch. Over the weekend, the Argentine scored his first Ligue 1 goal, and it was the first domestic match where he looked like Messi from FC Barcelona. 
With Argentina qualified for the World Cup and his family well adjusted to their new life, Messi can solely focus on PSG and the task of aiming to win the club's first UEFA Champions League.