Last weekend, Paris Saint-Germain forward Neymar Jr. announced that the 2022 FIFA World Cup is likely his last with the Brazil national team despite only being 34-years-old when the tournament comes around in 2026. 
The 29-year-old cited the mental strength needed to continue playing football at a high level for his club and the national team. Brazil hasn't won a World Cup since 2002, so the weight of a country has been on his shoulders to guide them to a sixth trophy. 
Former PSG captain Thiago Silva spoke at a press conference where the veteran center-back defended his Seleção teammate, Neymar, who isn't experiencing his best form. 
Brazilian football pundit Milton Leite shot at Silva for his comments on SporTV (via UOL Esporte) opposed the defender's quotes about exaggerated criticisms.
"I don't agree with Thiago; in fact, he loses a lot of chances to stay quiet, he talks a lot of nonsense. I think he's a hell of a player, but at this point of positioning himself, he misses the chance to be quiet a lot," Leite said.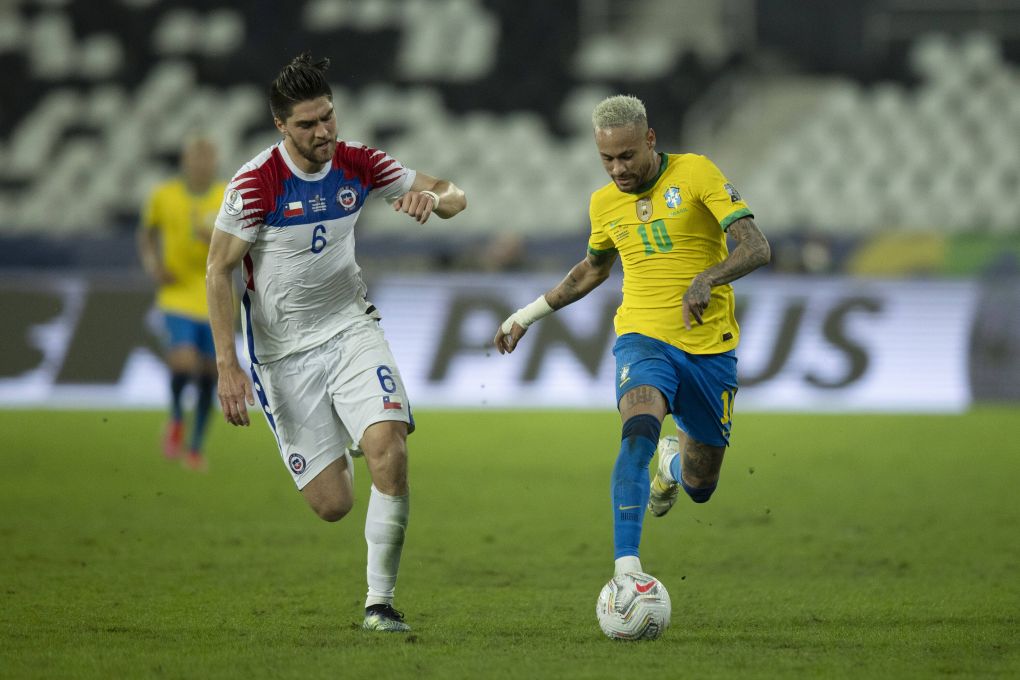 "If we don't charge Neymar, who are we going to charge? From Rafinha, who is arriving now? We have to charge Neymar. He is part of who is considered one of the best players in the world; he is not playing anything."
Leite reinforces the idea that players must be used to external charges. He also highlights the case of Neymar, the primary Brazilian name in the world of football.
"The football player earns a good amount of money, even to put up with this kind of thing. Neymar has the salary he has to be charged as the important player he is in the world," Leite said. 
"I think that today the Brazilian team is formed by supporting actors, there is an ace, who is Neymar, who does not go through a good moment, and is surrounded by supporting actors. Apart from the goalkeepers, who, for me, are the best in the world, and also Marquinho and Casemiro, at the front, we don't have great players."