Over the weekend, Neymar stated that the 2022 FIFA World Cup in Qatar is likely his last with the Brazil national team. Despite being 29-years-old, Neymar has another tournament in his career as he'll be 34 when it comes to North America in 2026.
However, the grind that comes with being a superstar footballer and facing criticism from both the media in Brazil and France is causing Neymar to put his mental health first. 
Former Paris Saint-Germain captain Thiago Silva came to Neymar's defense at his press conference ahead of Brazil's FIFA World Cup qualifying match against Uruguay. 
"It's a very difficult situation. Although we know that [the Brazilian team] are under pressure from all sides, it's a different pressure; it seems directed, folks. If you've left out what [Neymar] has been doing within the field and focusing on other things that are not interesting," Thiago Silva said. 
"Regardless of the player, I think we have to be a little calmer in analyzing the situation. Sometimes you talk and then regret it. When you make a mistake on the field, you suffer goals, criticism, and pressure. But when a person speaks a certain thing, they goe, apologize, and act as if it didn't happen. It's a little more coherent; we know our pressure and our responsibility."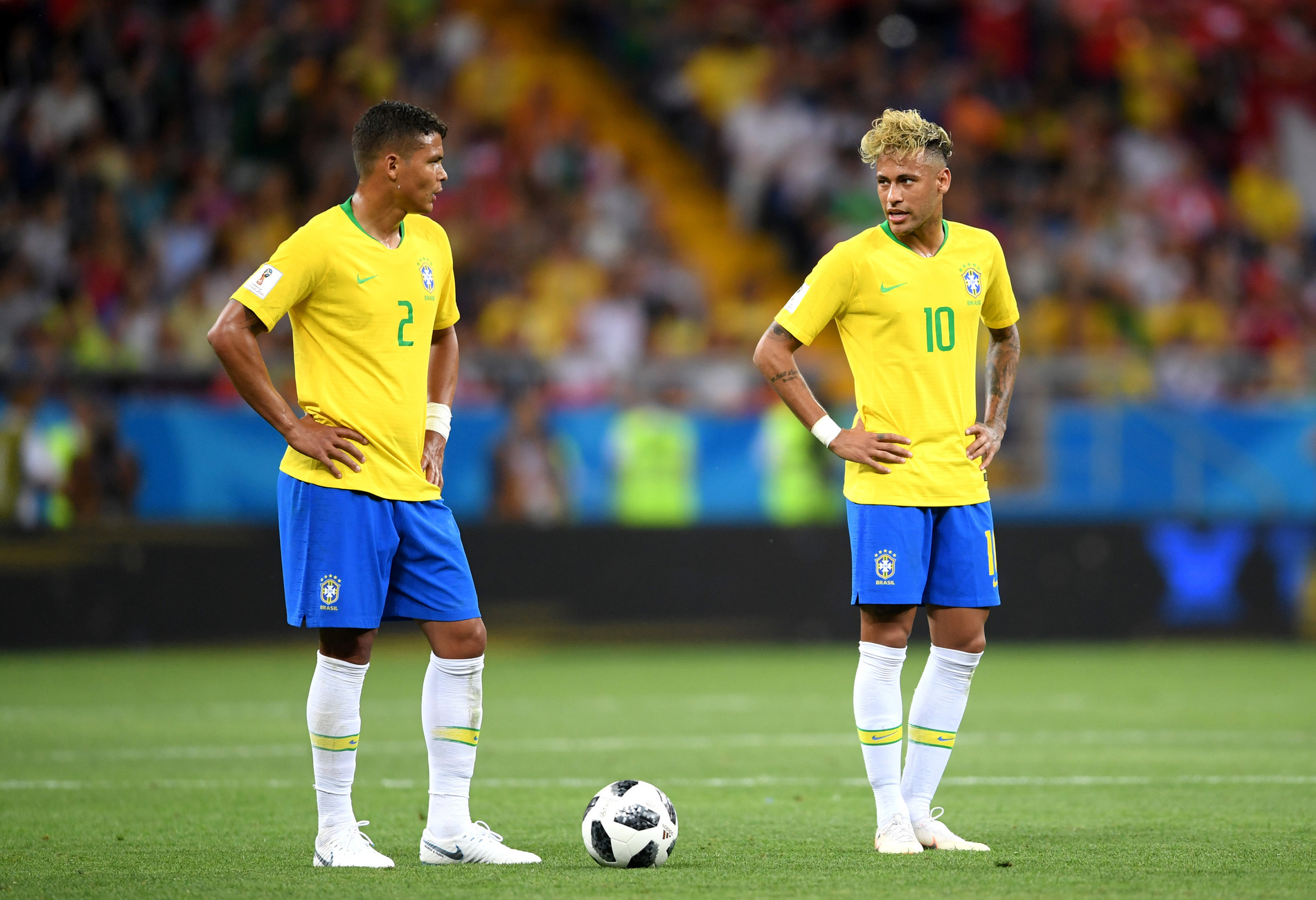 Furthermore, Silva states that Neymar is fully aware that he's not playing at his best and that the PSG star demands the best of himself. 
"Of course, he demands a lot. We also know that we have to do better, play better, have a better rapport," Silva said. 
"He knows he didn't play a game of Neymar. He has this self-criticism, but the charge is not according to what you do on the field but outside it. There is a very strong demand for things that have nothing to do with it."
Silva also recounted his battle with the Brazilian media and the pressures that come with playing with the Seleção. 
"I went through similar moments here, especially after the 2014 World Cup. I was branded as a crybaby, as weak, as psychologically very weak. Something that hurts you and you know you're not," Silva said.
"I hope [Neymar] doesn't lose that joy, stay the way he is. He's super special and when he's happy he always plays what he did: play well, win games, pass for a goal. The happier he is, the better for our team."