Paris Saint-Germain fell twice to AS Monaco this season in Ligue 1 competition, but the capital club would secure the win with a trophy on the line as they secured the Coupe de France trophy. 
The domestic trophy marks the 14th time that the French giants have won it, and it came courtesy of goals from Mauro Icardi and Kylian Mbappé. After the match, manager Mauricio Pochettino spoke to Eurosport 2 (via Culture PSG), discussing the win over Monaco. 
One of the first questions that Pochettino discussed was over the winning the Coupe de France and how that helps start the week with the Ligue 1 trophy on the line this weekend. 
"Yes, we are so happy," Pochettino said. "We deserve the victory and the trophy. I am happy for the players, their performance and their fight, and the fans. It's a shame that they can't be here today for this event and in this stadium, but we are very happy for everyone. We deserve it."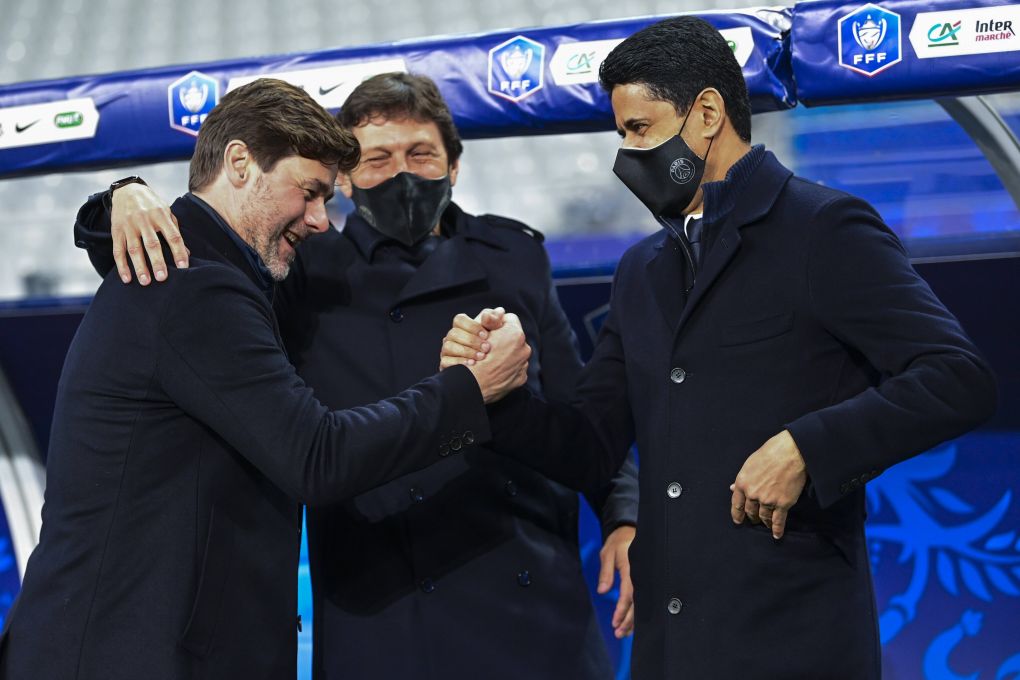 Monaco had PSG's number this year, winning both matches in league play, so Pochettino discussed how he prepared his squad ahead of the Coupe de France final. 
"Yes, it's true that we analyzed that we were often very much in place in the Champions League, but that it was quite different in Ligue 1. We arrived just after playing in the Champions League, and we didn't 'could not always confirm. There, we were able to score this goal quickly," Pochettino said. 
"In these kinds of matches, you have to be strong, solid. You can play well, but first and foremost you have to win, that's the most important thing. For us, the goal was to win. That's what we did, and it's great for the team."
Finally, Pochettino discussed the performances of Mbappé and Ángel Di María, who did a lot of heavy lifting in the victory. 
"Yes, of course, but the collective has been very good tonight. I am very satisfied because the whole team has shown great solidarity. We understood what had to be done together to play and win against teams like Monaco, which are difficult to play," Pochettino said.
"Very happy because it's a new trophy for us, and it gives us a lot of confidence for this match against Brest on Sunday. We will have to play a new final to win the league."
Want more PSG? Visit the PSG Talk Podcast Network page and subscribe to PSG Talking, The 1970, and 24th & Parc.