Paris Saint-Germain sporting director Leonardo inquired about Stade Rennais midfielder Eduardo Camavinga and what the club plans to do with the player whose contract expires next summer. 
The 18-year-old is at the top of every top club's transfer wish list, and so the capital club will have plenty of competition for Camavinga. With plenty of offers coming their way, the teenager's agent spoke about what their plan is heading into the summer. 
In an interview with SNTV (via Evening Standard), Camavinga's agent, Jonathan Barnett, confirmed that they had received offers from several clubs, but they're in no rush to make a decision. 
"Believe me; we have a lot of offers for this year, a lot of offers, and good ones. I mean top, top clubs," Barnett said. He is good enough [to play for a Champions League club]. But we don't want to rush anybody. I am an old man, and I've learnt a lot of lessons in football as well. There is the right time to move on, and playing games is the most important thing at his age."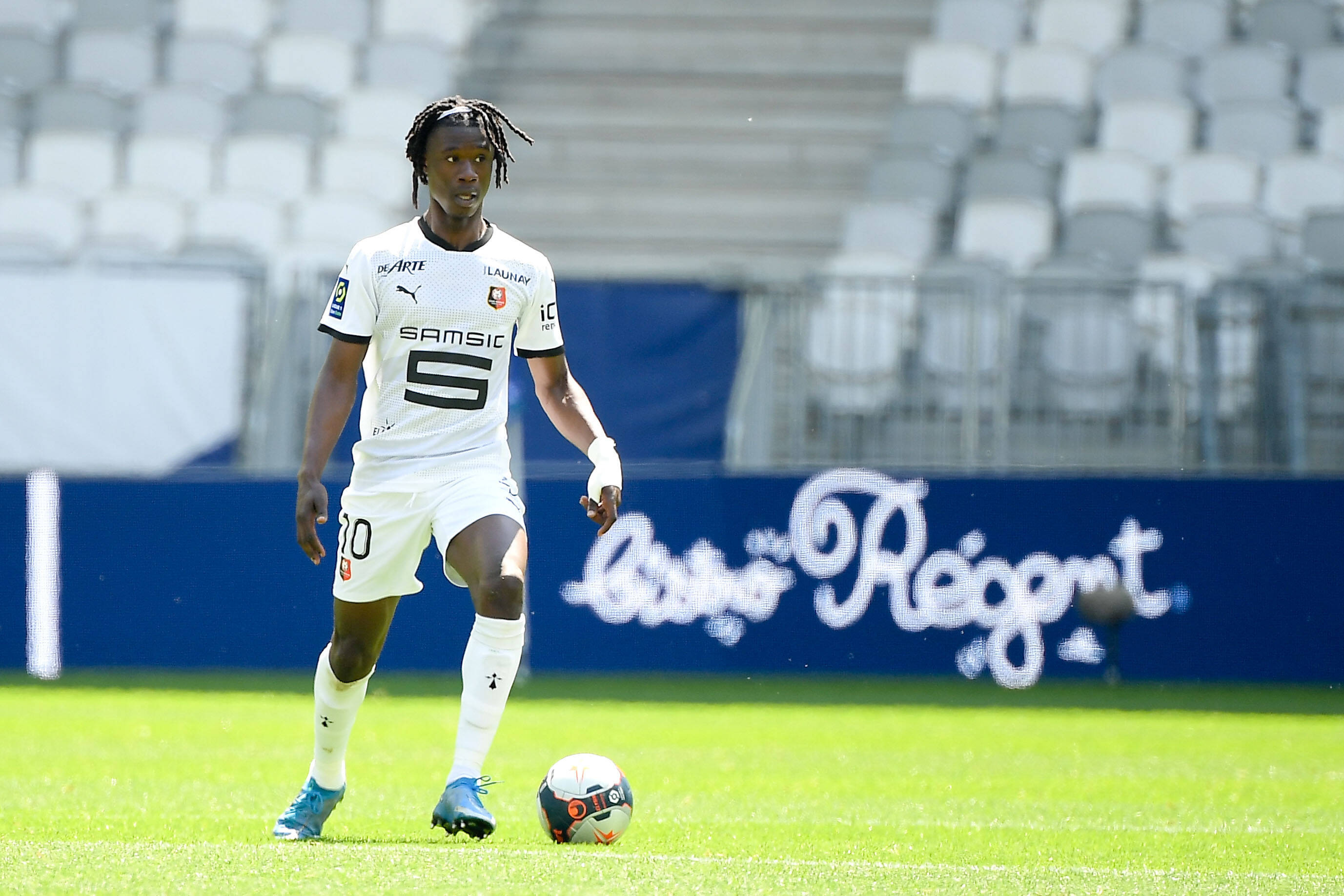 "Playing in a good club is nice and learning for him. It might be this year he wants to have another year. He has got to talk to his family, his father. We will all sit down and decide. We will talk to Rennes as well and decide. There is no rush for him."
PSG wants to make significant changes to its squad heading into the 2020-21 season and adding someone like Camavinga also shows Neymar Jr. and Kylian Mbappé that they're committed to winning while the two are in their prime years. 
Transfermarkt places Camavinga's transfer value at €60-million, but with various major clubs eyeing the player, expect the price to go up. 
Want more PSG? Visit the PSG Talk Podcast Network page and subscribe to PSG Talking, The 1970, and 24th & Parc.