The FIFA international break has claimed two victims that will influence the UEFA Champions League quarterfinal tie between FC Bayern Munich and Paris Saint-Germain. 
Robert Lewandowski has a ligament stretch in his right knee and will be out for four weeks. As a result, the 32-year-old will miss both legs in the 2020 final rematch. However, the Poland international isn't the only significant injury in this matchup. 
The capital club midfielder Marco Verratti picked up an injury on international duty as the 28-year-old deals with thigh pain. The French giant's medical staff will evaluate Verratti to determine if he will miss the first-leg or both fixtures. 
During his appearance on France Bleu Paris (via Canal Supporters), French football pundit Stéphane Bitton stated that PSG missing Verratti hurts Les Parisiens more than Bayern Munich losing Lewandowski. 
"In a week, it's Bayern, this long-awaited match. Now we will cross our fingers so that no PSG player is injured to approach this match in the best conditions. A favorable fact for Paris, all South Americans remained with the postponement of games because of the Covid. They could have worked well. We hope that Neymar will have found great form. Injuries mark all European clubs. Yesterday, at 5:20 pm, we learned that Bayern would be deprived of its "serial scorer" Robert Lewandowski both times against PSG. We should not rejoice. Never. And in the process, we learned that Marco Verratti suffered from a contusion to his left thigh during Italy's match against Bulgaria," Bitton said.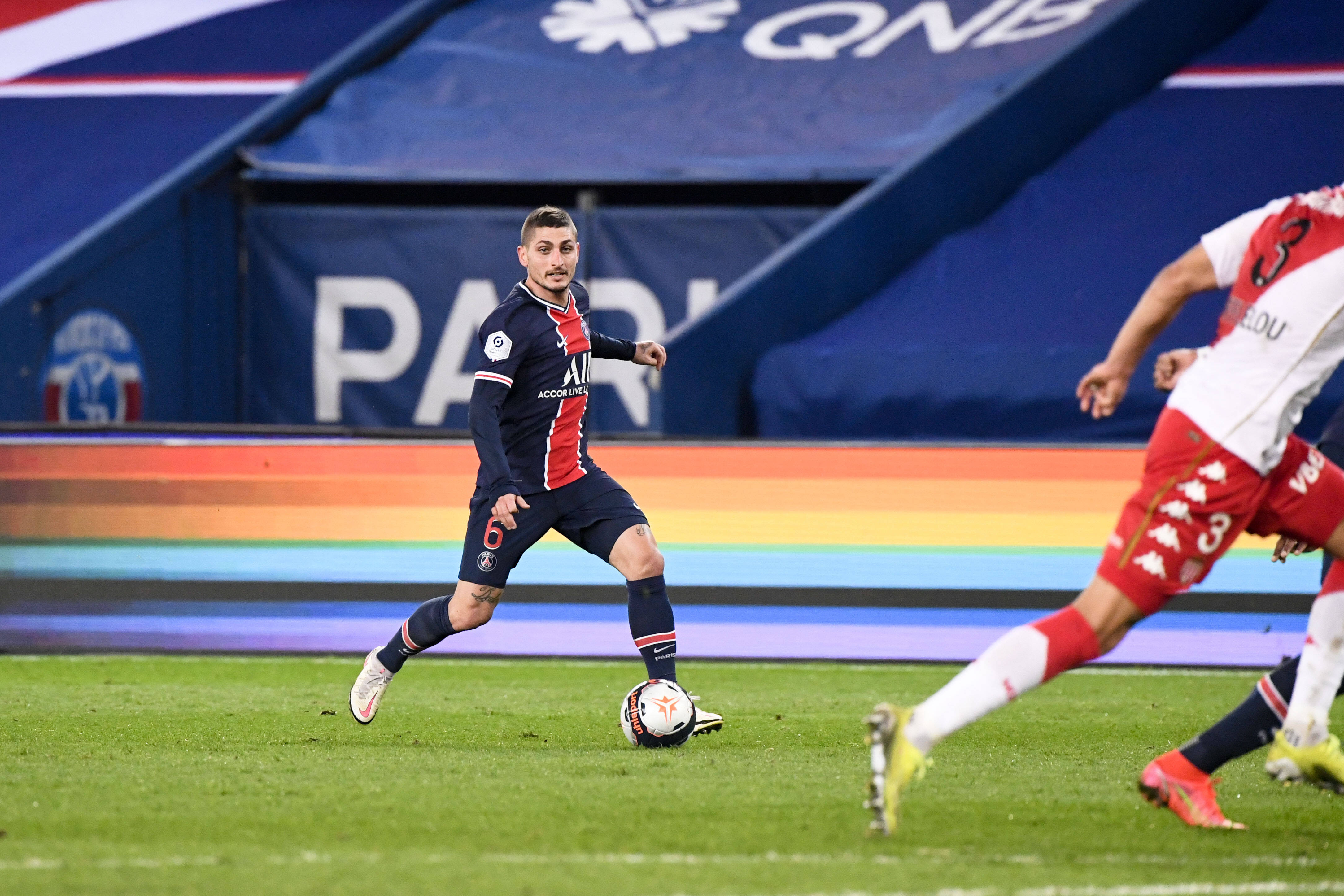 "This morning, he is taking exams. Paris has a lot to lose. Likely, he will not play against Lille on Saturday. This is already a problem. It would be terrible if he were absent against Bayern. I think that PSG without Verratti is much worse than Bayern without Lewandowski. We're going to cross our fingers that he'll recover, like everyone else. Must PSG touting are perhaps the two most important matches of the season."
As of now, every PSG supporter is on pins and needles awaiting the results for Verratti and whether he will play in this matchup. Furthermore, PSG will be without Leandro Paredes, who's suspended for his yellow card accumulation, so it will be an even more thin midfield traveling to Germany if there's no Verratti. 
Want more PSG? Visit the PSG Talk Podcast Network page and subscribe to PSG Talking, The 1970, and 24th & Parc.