The Players' Tribune is an outlet that allows athletes to speak candidly about matters that mean the most to them. They give athletes from across the sports spectrum a byline and fans a window into the lives of their favorite players.
On Wednesday, Kylian Mbappé was the latest athlete to pen an article, which was titled, "A Letter to the Young Kylians." The premise of the piece was to explain how Mbappé's upbringing in Bondy, a suburb of Paris, formed who he is as a person today.
In the article, Mbappé recalls his childhood and how he fell in love with football. He described driving a motorized toy car to a football pitch near his house as if he were a professional driving to a big match. Then there's the school football tournaments where a €2 trophy "was life or death."
Mbappé credits the melting pot of his neighborhood and the blending of so many cultures for staying grounded despite his enormous success.
"There is actually a rule in Bondy that everyone understands," Mbappé writes. "You learn it when you're young. If you walk down the street and you see 15 people standing on the corner, and you know only one of those people, you have a choice: You either wave and walk on, or you go over and shake all 15 hands."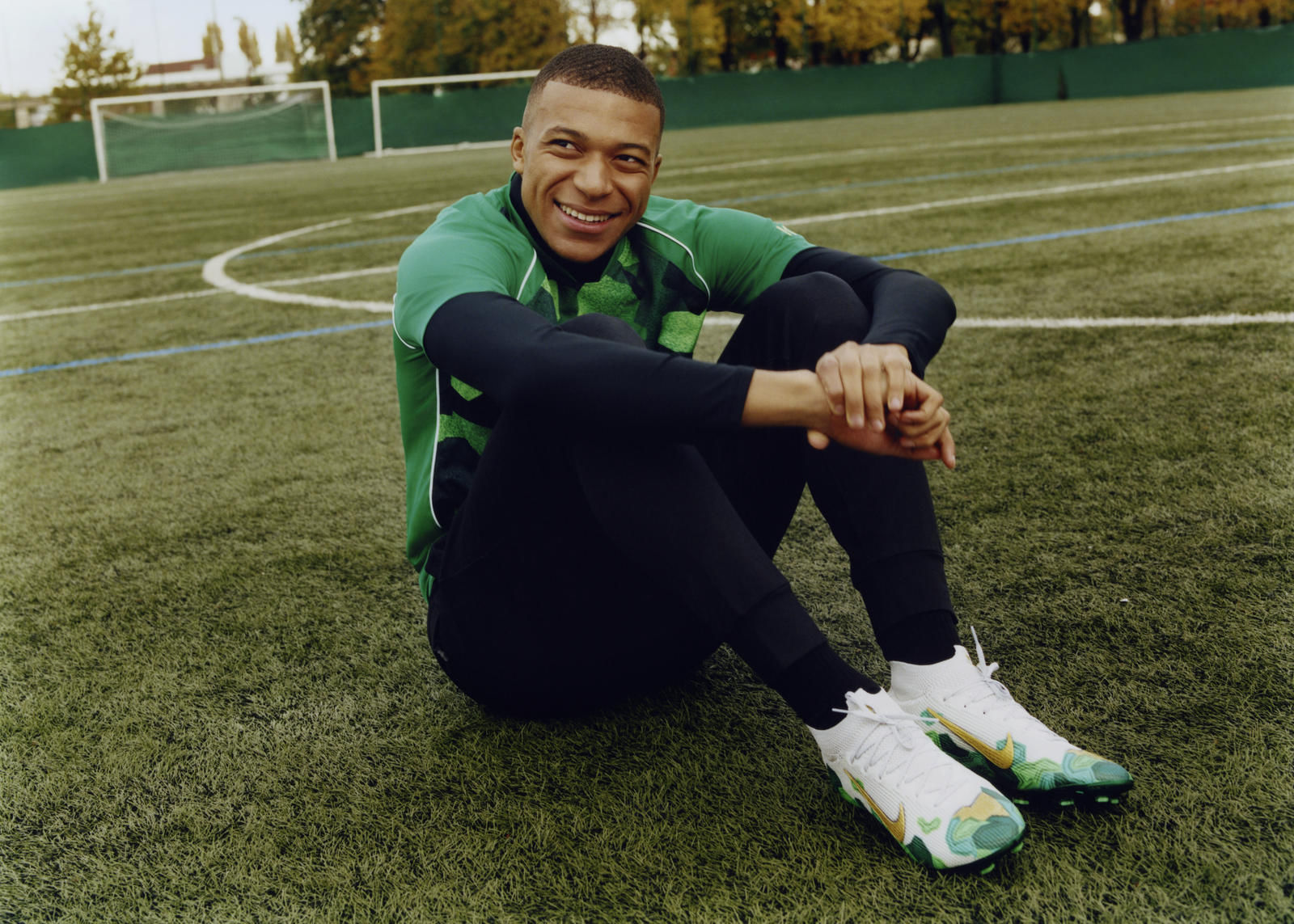 That lesson was on display last year at FIFA's Best Awards. Mbappé describes seeing José Mourinho, who he had previously met, having a conversation with several other people. Mbappé walked over and said hello to Mourinho but then also greeted the others who were surprised a FIFA World Cup winner was saying hello to them.
Mbappé also talked about being a dreamer growing up. He jokes that he dreamed of becoming a footballer because it was free.
"Some children have posters of superheroes on their bedroom walls," Mbappé recalls. "We covered ours with footballers. I had so many posters of [Zinedine] Zidane and Cristiano [Ronaldo]. (To be fair, when I got older, I also had some posters of Neymar, which he finds very funny, but that's another story!)
At an early age, Mbappé's dreams started to quickly turn into reality. When he was just 11 years old, he traveled to London to train with Chelsea FC 's youth team and his friends in Bondy could hardly believe it, asking to see photos as proof.
The biggest surprise just before Mbappé's 14th birthday. Scouts had started regularly attending his matches and the media had picked up on the talented footballer from Bondy. That led to Real Madrid inviting him to a training session.
Mbappé's parents surprised him with the trip to Spain as a birthday present and as the Paris Saint-Germain superstar described, the encounter with Zidane was something he'll never forget.
"Zidane met us in the parking lot by his car, and it was a really nice car, of course. We said hello, and then he offered to drive me over to the field for training. He was pointing at the front seat, like, 'Go on, get in.'"
"But I just froze and I asked, 'Should I take off my shoes?'"
"Hahaha! I don't know why I said that. But it was Zizou's car!"
"He thought that was really funny. He said, 'Of course not, come on, get in.'"
From that meeting with Zidane to his triumph at the 2018 FIFA World Cup in Russia to now starring for PSG, Mbappé has had a meteoric rise in such a short span of time and it all started with a dream. He could easily forget where he came from and live the celebrity life, but that's not Mbappé. That's not how he was raised and Bondy means far too much to him.
If you get some time this week, definitely give the article a read. It's a fascinating insight into not only the player Mbappé is but the man as well.
Want more PSG? Visit the PSG Talk Podcast Network page and subscribe to PSG Talking, The 1970, and 24th & Parc.