It's been nearly a week since Paris Saint-Germain's win over Manchester United in the UEFA Champions League and we're still unpacking everything that happened on that night at Old Trafford. You've heard from several of our contributors already and today, we're happy to have a few more contributors jump on the podcast to give their thoughts on the 2-0 win over Ole Gunnar Solskjær's squad.
Recorded during PSG's 1-0 win over AS Saint-Étienne on Sunday, host Guillaume Delaporte is joined by Matt Gooding and Mel Brennan to give their thoughts on the win over the Red Devils. With the win, PSG completely flipped the switch when it comes to the narrative surrounding the club. United was performing well and appeared completely in sync. Paris was the complete opposite. They had injuries to some of their best players and lost to Olympique Lyonnais in Ligue 1 just prior to boarding a flight to Manchester. The win reversed the thinking of any sensible member of the media and now, PSG appears on the upswing with Neymar Jr. and Edinson Cavani working their way back to full fitness.
The man of the match, if you listen to our hosts, has to be Thomas Tuchel. The German tactician doesn't appear to have a go-to formation, much like Laurent Blanc's 4-3-3, but he has formations. Whatever happens on the pitch, Tuchel is fluid and isn't afraid to make a substitution or put a player out of position like Marquinhos in the defensive midfield. The former Borussia Dortmund man has created a culture at the club—after a FIFA World Cup year where time is limited in the offseason—and every player appears to be buying into what he is selling.
There is still a lot of work that needs to be done in the return leg at the Parc des Princes but fans of other clubs are starting to take notice of this PSG team as a serious threat to win the Champions League. FiveThirtyEight, for example, gives Paris a 17 percent chance of reaching the finals, second only to Manchester City. One thing is certain though, Tuchel will have his squad focused and taking each game one at a time.
Thank you as always for listening and if you would like to show your appreciation for PSG Talk, we invite you to visit our Patreon page where you can buy our new "Farmers League Champions" T-shirt! Thank you and Allez PSG!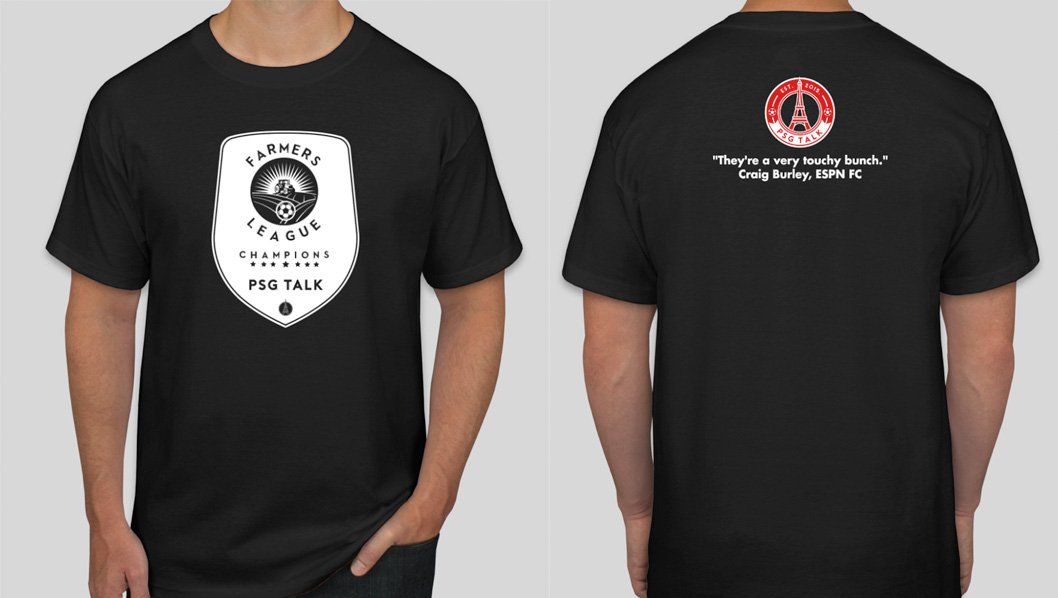 Subscribe to our podcast (iTunes) (Google Play) (Stitcher) (Spotify) and follow us on Twitter @PSGTalk