Paris Saint-Germain returned to Ligue 1 action on Sunday to face AS Saint-Étienne at the Stade Geoffroy-Guichard after their inspirational win against Manchester United in the UEFA Champions League. Some may have expected a bit of a let off from the reigning French champions after such an emotionally draining match but PSG was up to the challenge against Les Verts despite missing several key players.
On the latest episode of PSG Small Talk, host Marc Damon discusses the defensive battle that at times replicated a 1990s Serie A match. It was an impressive effort from Thomas Tuchel's men who were without Neymar Jr. and Edinson Cavani yet again. Offense was at a premium and in the 73rd minute, Kylian Mbappé's wonder goal broke the deadlock and proved to be the difference at the final whistle.
The result doesn't mean much in terms of the Ligue 1 table but it is important as we look ahead in the Champions League. Under Tuchel, PSG is learning how to win no matter what the circumstances. Missing players is no longer an excuse and in Tuchel, Paris has a manager who isn't afraid to put a man out of position and adjust tactics so that he can succeed. One player, in particular, that is thriving in the German's system is Marquinhos. Mbappé gets all the headlines, and rightfully so, but the Brazilian has been doing the dirty work in the midfield and spraying passes all around the pitch like a seasoned veteran. Is Marquinhos PSG's best player at the moment?
The win adds more motivation to a Paris squad that many doubted heading into last Tuesday's clash with the Red Devils. What a difference a few days can make. The win is still heavy on our minds so a little bit later in the episode, Damon welcomes fellow PSG Talk contributors Jon Olangi and Eduardo Razo to talk about standout performers, tactics, and whether or not PSG could really win the Champions League this season.
Thank you as always for listening and if you would like to show your appreciation for PSG Talk, we invite you to visit our Patreon page where you can buy our new "Farmers League Champions" T-shirt! Thank you and Allez PSG!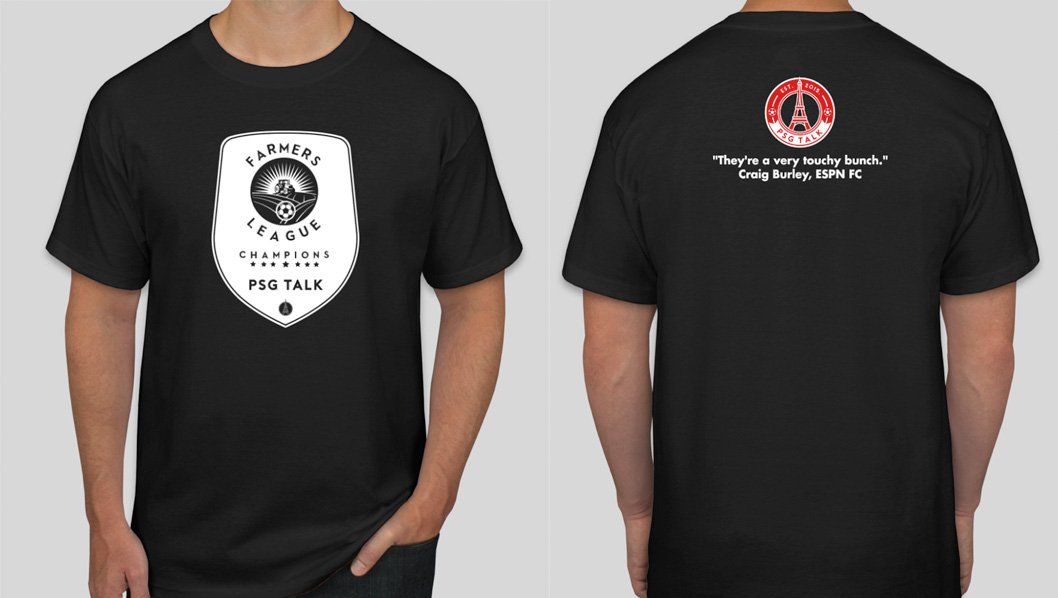 Subscribe to our podcast (iTunes) (Google Play) (Stitcher) (Spotify) and follow us on Twitter @PSGTalk