Make that three wins in less than a week for Paris Saint-Germain. Last Sunday, Thomas Tuchel's men took care of AS Saint-Étienne thanks to a Kylian Mbappé goal, then they defeated a feisty Montpellier HSC side 5-1 on Wednesday with Mbappé scoring once again. Then today, PSG hosted Nîmes Olympique and defeated the mid-table side 3-0 with Mbappé scoring a brace. Starting to see a pattern?
On this episode of PSG Small Talk, host Marc Damon opens up by talking about Mbappé and how he has grown into the club's primary goalscorer in the absence of Neymar Jr. and Edinson Cavani who are both out with injuries. Against Nîmes, the young Frenchman could have easily scored six or seven goals and that is not an exaggeration. While his finishing could use work, what's promising is the number of chances he creates due to his pace and technical ability. Heading into the offseason, it will be interesting to see what the club does with Cavani. Will they sell the Uruguayan and move Mbappé into the center-forward role permanently? If so, who will be the winger brought in to compliment the 20-year-old?
In addition to Mbappé rounding into form, Marco Verratti is looking healthier with each match. Against Nîmes, the Italy international was paired with new signing Leandro Paredes and while it did take a while for the pair to work together, you started to see the potential between the two in the second half. Christopher Nkunku slid into the Neymar/Julian Draxler role and scored a goal that will surely do wonders for his confidence as he searches for more playing time.
Damon then addresses the upcoming fixture list and how Tuchel might set up his team as they prepare to do battle on a number of fronts. The league title is all but wrapped up and Neymar is working his way back to fitness. Will the German tactician rotate his squad? How will he set up at home against Manchester United in the UEFA Champions League?
Finally, a bit of business. Damon discusses the new shirt sponsor and what it means for Financial Fair Play and this summer's transfer window.
Thank you as always for listening and if you would like to show your appreciation for PSG Talk, we invite you to visit our Patreon page where you can buy our new "Farmers League Champions" T-shirt! Thank you and Allez PSG!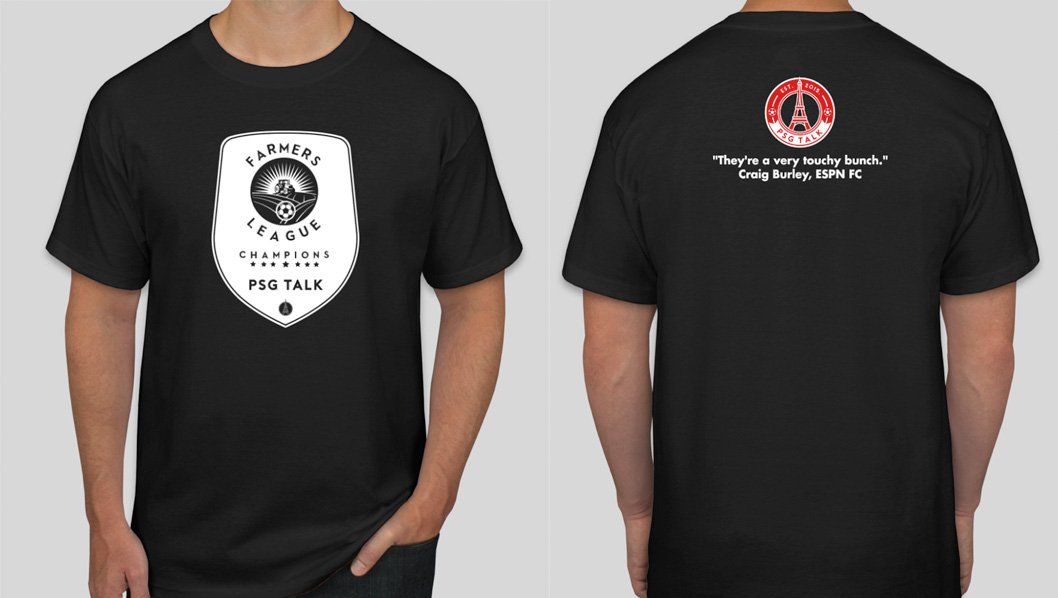 Subscribe to our podcast (iTunes) (Google Play) (Stitcher) (Spotify) and follow us on Twitter @PSGTalk