After Paris Saint-Germain announced last August that they would not be renewing their €25 million per year deal with Emirates, rumors have been swirling as to who the new sponsor would be. Almost seven months later, PSG announced that the new sponsor would be ALL (Accor Live Limitless), which is Accor's new lifestyle loyalty program. For those who may not know, Accor is a French-based company with 4,800 properties worldwide.
The main reason this new sponsorship deal has excited many fans is because of the reported value. There was no mention from PSG as to how long this deal would last, nor what the actual value of the deal is, however, it was reported that a source close to the club believes the new sponsorship deal could put them in the top four for the best contracts in Europe. That would put the amount somewhere around €50 million per year—nearly double what the Dubai-based airline Emirates was paying PSG.
The new revenue stream will certainly help add new faces around the Parc des Princes but what does it mean for us fans? Well, PSG will have a new main shirt sponsor for the first time since the 2005-06 season, which was Thomson (now more commonly known as TUI) and therefore, many concept kits have leaked across social media. We don't know for sure what the kit will look like but we're beginning to see ideas of what next season's Parisians could be wearing.
?? [Update] Paris United Preview of next year's home kit with the new sponsor by @Gabi_Roni and @floriangzd1 ? The away shirt is a Jordan. More soon. pic.twitter.com/Ft7ghKFAyX

— Paris United ???? (@ParisUnitedEN) February 21, 2019
As you can see, this kit was released by Paris United on Twitter and it shows a resemblance to the 2014-15 home kit, which is my all-time favorite, but with ALL proudly displayed on the center of the shirt.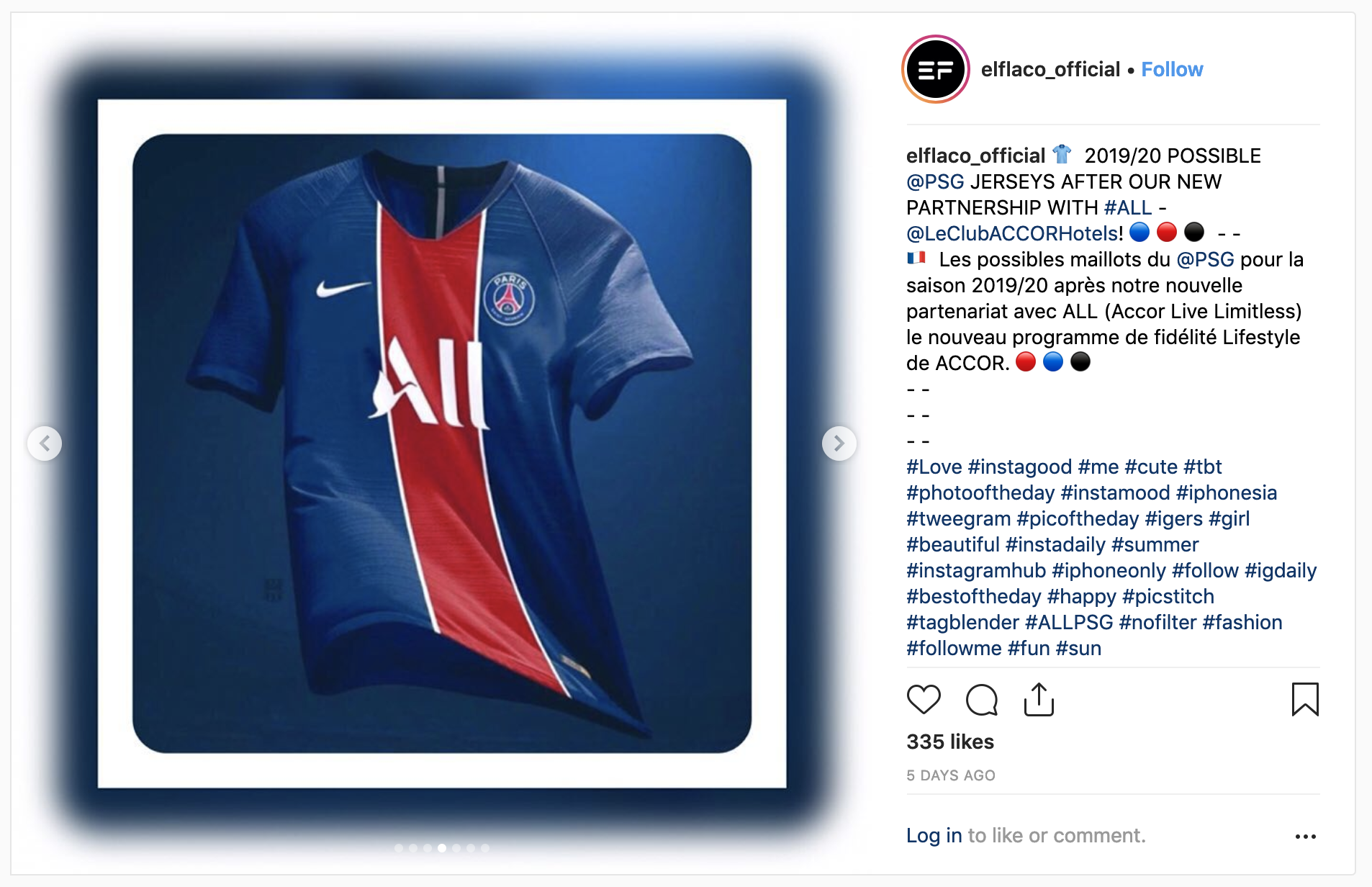 Another prominent concept kit is this one, which is more classic and looks similar to the 1995-96 kit when the club had yet another sponsor, OPEL, a German automobile manufacturer.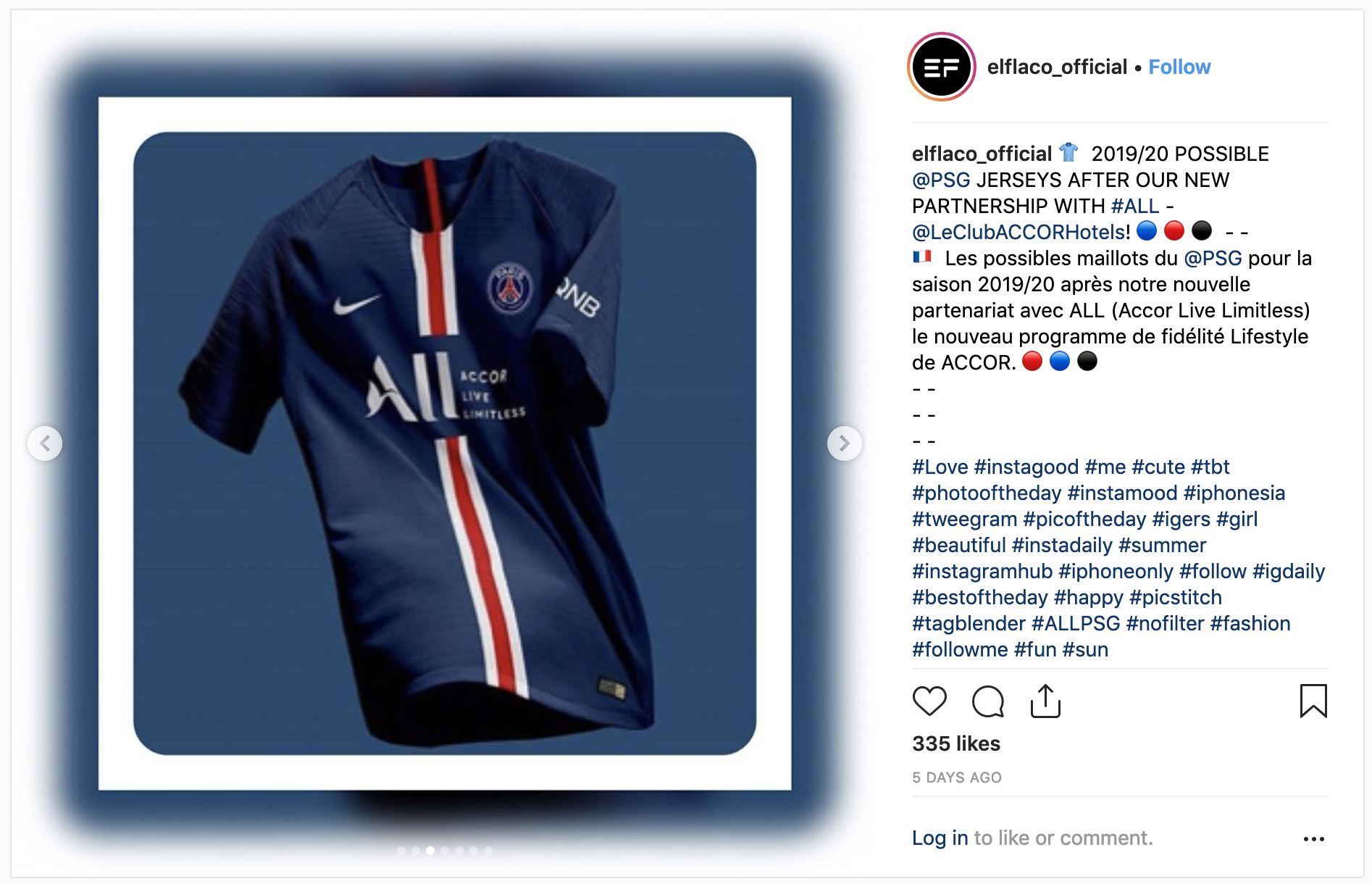 I personally believe that this third option will be the kit, or very similar, to the kit that we will see Neymar Jr., Kylian Mbappé, and the rest of the team wearing come next season. It's similar to the first concept but has more writing next to the main sponsor logo.
If you would like to show your appreciation for PSG Talk, we invite you to visit our Patreon page where you can buy our new "Farmers League Champions" T-shirt! Thank you and Allez PSG!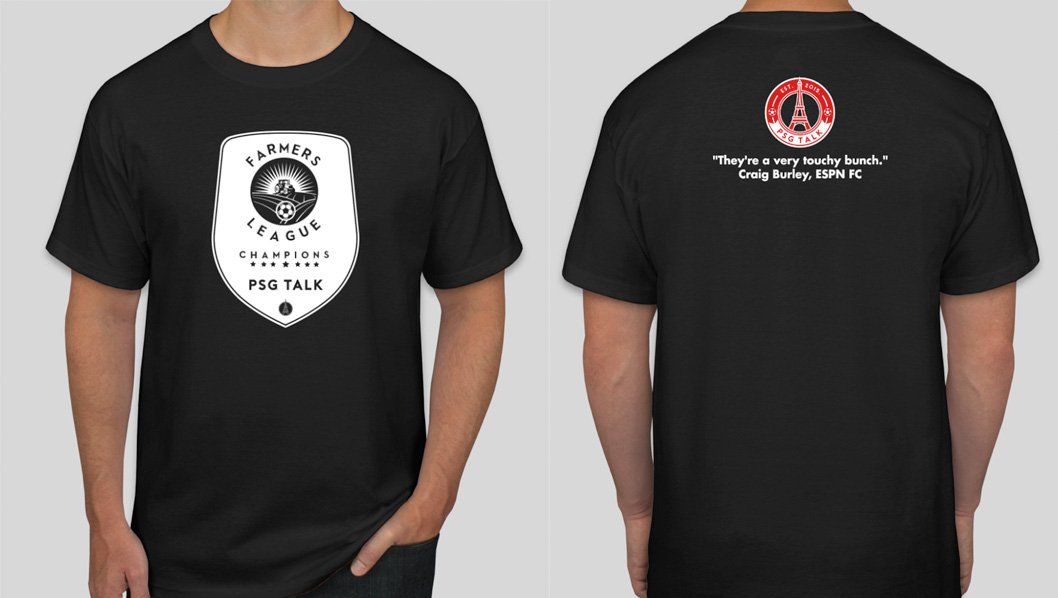 Subscribe to our podcast (iTunes) (Google Play) (Stitcher) (Spotify) and follow us on Twitter @PSGTalk