Things have been a bit chaotic around the Parc des Princes the past week or so. Neymar Jr. went down with a serious foot injury, Frenkie De Jong signed a contract with FC Barcelona over Paris Saint-Germain, and Leandro Paredes has yet to be officially announced by the club. As if that wasn't enough, hell has frozen over and an unexpected guest joins the podcast to share his Ligue 1 expertise.
On the latest episode of PSG Small Talk, host Marc Damon begins the show by recapping the latest results against RC Strasbourg Alsace and Stade Rennais FC as well as the latest on Neymar's injury, transfer news, and why Ligue 1 must step in to fix its refereeing issue. With that business out of the way, Damon is joined by Rich Allen, a French football expert for Get French Football News and French Football Weekly, to talk about Ligue 1 and get his perspective on the league as a non-PSG fan. It's our effort to be bipartisan and have a conversation with French football fans who have a different perspective.
It all starts with Neymar's injury. As things stand right now, we have no idea what the severity of the injury is so there's no point in speculating how much time the Brazilian will miss. We're pretty confident in saying he will miss the first leg of the UEFA Champions League tie against Manchester United but after that is anyone's guess.
Then, Damon dives into the transfer window and the Leandro Paredes deal in particular. Why hasn't this transfer been announced? The medical has been completed and the deal is likely signed but no official word yet from the club. Sporting Director Antero Henrique, who was out-negotiated by Barcelona for De Jong, is rumored to be nitpicking the contract with Paredes, which is slowing things down. Even if Paredes is a PSG player, the club must sign at least one additional player to cover for injuries plaguing the French giants.
The intro concludes with a discussion of Ligue 1 referees and their affinity for looking the other way when PSG's stars are targeted by opposing players. If the league wants to attract more stars, then the refs must protect players from harsh challenges like the one we saw today on Thilo Kehrer.
Faire une erreur d'arbitrage est audible. Revoir l'image et ne pas protéger un joueur d'un tel coup en le sanctionnant à juste titre, ça ne l'est plus. pic.twitter.com/ZiKRZmCyeg

— Ambre Godillon (@AmbreGodillon) January 27, 2019
After a recap of the results, Damon welcomes Allen to the show where we learn how Allen became a fan of the French league and Rennes in particular. What does he think of the "Farmers League" title and what will it take for Ligue 1 to gain respectability? We also dive into the controversies at AS Monaco and Olympique de Marseille and highlight a few promising players to keep your eye on.
Thank you as always for listening and if you would like to show your appreciation for PSG Talk, we invite you to visit our Patreon page where you can buy our new "Farmers League Champions" T-shirt! Thank you and Allez PSG!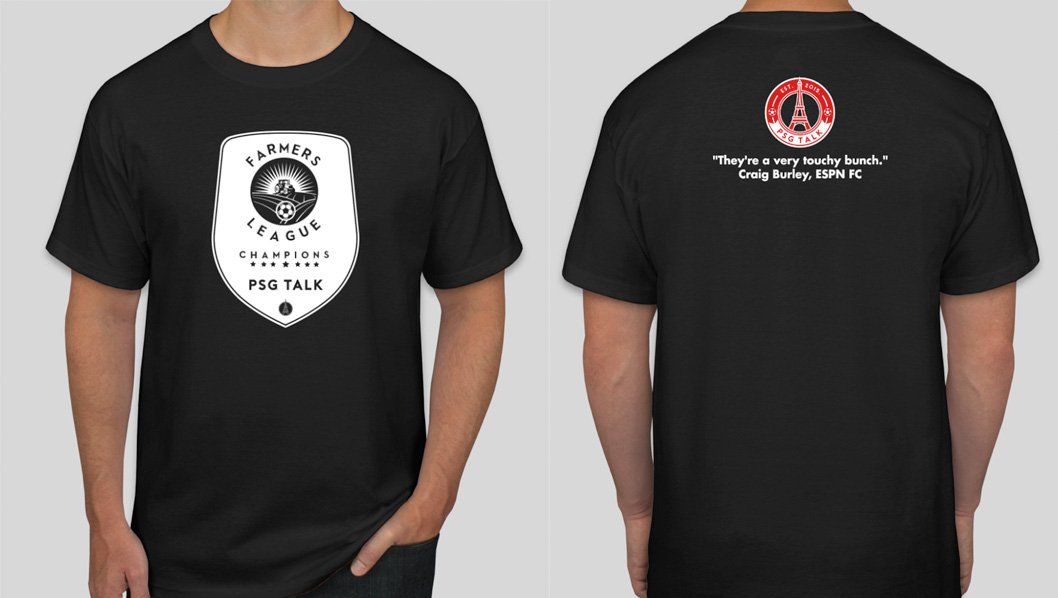 Subscribe to our podcast (iTunes) (Google Play) (Stitcher) (Spotify) and follow us on Twitter @PSGTalk