Paris Saint-Germain moved closer to an 11th Ligue 1 title triumph over the weekend with a 5-0 thrashing of Ajaccio in one of the worst Parc des Princes atmospheres of the Qatari era. Kylian Mbappé helped himself to two goals to remain top of the scoring charts as Lionel Messi returned post-suspension to a mixed reception and Achraf Hakimi saw red again. The French superstar merits the untouchable status that he currently enjoys, and there can be few real arguments with that based on this season's overall showings.
However, few of his PSG teammates can consider themselves in the same boat as Mbappé after another disastrous campaign. The injured Nuno Mendes is perhaps one of them, given his performances overall, while fellow hurt defender Presnel Kimpembe is a rare source of identity at a time when Les Parisiens badly need it. Gianluigi Donnarumma's form might have dipped over the past few months, but overall he is firmly established as the starting goalkeeper, and that will logically not change this summer.
There are a few other names, though, that enjoy untouchable status yet do not necessarily deserve it based on their declining form over the past term or so. Let's look at some names, notably captain Marquinhos, Marco Verratti, and Achraf Hakimi. Could we see one or more of this trio move on anytime soon despite their relatively high-profile roles?
Read the full article at PSG Talk Extra Time on Substack.
Marquinhos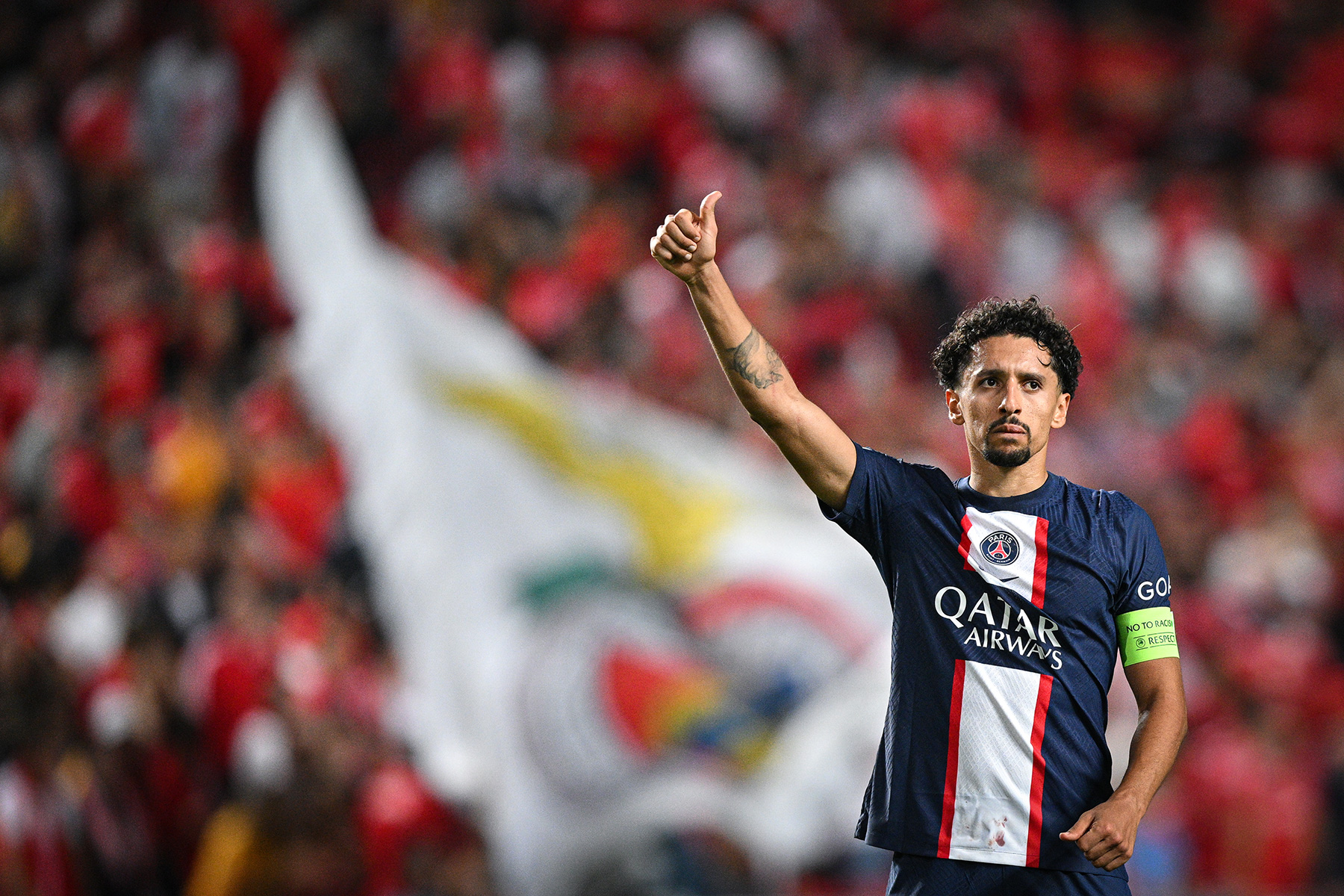 To be brutally honest with the Brazilian international, he would have likely been dropped long ago had PSG not been blighted by defensive problems and were he not the skipper. Now 29 and expected to have a contract extension confirmed officially soon, he can feel fortunate to have remained a fixture in the starting XI after some of the worst form of his time at Parc des Princes so far. There is an argument that the captaincy has been too much of a burden on the South American and that Mbappé might be better off in that role moving forward, but Marquinhos' form is certainly of concern.
There is little doubting the love that PSG's No. 5 has for the capital club, but equally, that can only count so far in terms of overlooking clear regression on the field over the past 12 months. It might be best that Marquinhos is replaced in terms of the armband for next season and allowed to focus on getting back to his best while Mbappé takes leadership by example in his stride for club and country. Another campaign like this one and the calls against Verratti a week or so could be turned against the popular defender as well.
Marco Verratti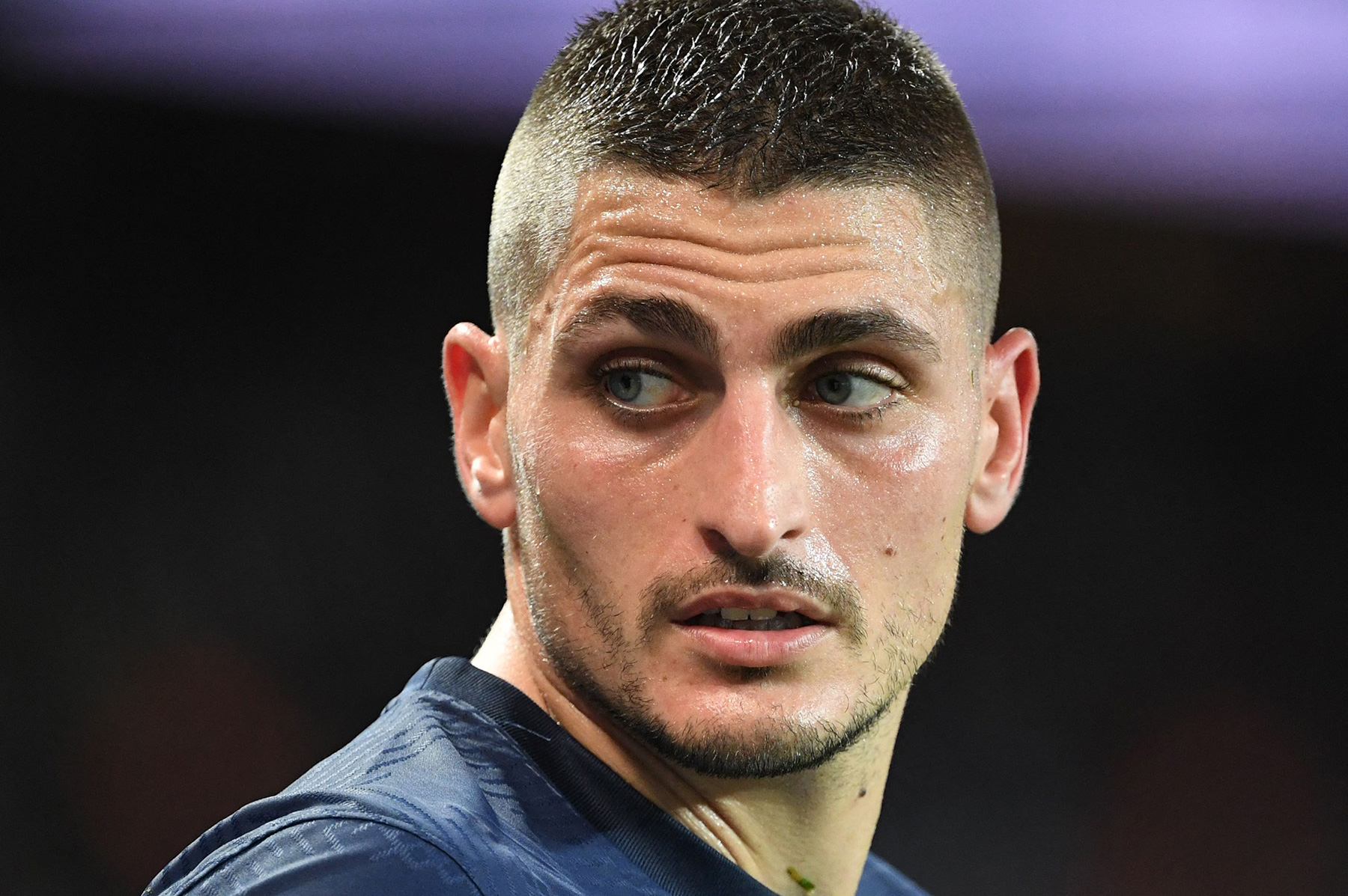 The Italy international is in a much different situation, having found himself the target of fan frustrations recently when he was singled out along with Messi and Neymar Jr. as well as chairman and CEO Nasser Al-Khelaifi as part of vociferous protests before the ultras disbanded. Verratti, now 30, is set to add yet another Ligue 1 title to his collection this season yet has rarely been in worse physical shape than this season which has seen a shocking drop-off. The fact that he is no longer afforded the protection of being one of the fans' sweethearts suggests that years of letting his imperfections slide are now at an end because of form and fitness struggles which could pave the way for a move.
For a long time, it was assumed that Verratti would see his career out in the French capital and that might still be the case given his overall popularity. However, there is a stronger case now for considering parting ways with the Azzurri star with lucrative moves such as Saudi Arabia touted despite a contract extension late last year. On his day, Verratti remains highly influential and his comfortable salary will make it hard for another European club to match without serious questions being asked of his physical problems over the years and lifestyle habits. Should his mediocre form continue, though, we could see the fanbase turn fully against him and this summer could be an interesting juncture should an offer arrive which PSG consider acceptable.
Continue reading at PSG Talk Extra Time on Substack.