Kylian Mbappe was supposed to be the jewel that Real Madrid built their offense around for the foreseeable future. However, that didn't happen. 
When the Spanish club was vying to land the 24-year-old on a free transfer, Mbappe politely declined and extended his contract with Paris Saint-Germain for three more years. 
Sport columnist Joan Maria Batlle wrote on Tuesday that Mbappe should be an honorary FC Barcelona socio because of the path that Real Madrid has gone on this 2022-23 season. 
"Who was going to tell us less than a year ago that this February, Barça would be in happiness mode and Madrid in crisis?" Batlle wrote in his column. "Yes, because there were several months in which the emotional thermometer of both clubs and hobbies was completely opposite. 
"In Madrid, it was taken for granted that Mbappé would wear white, otherwise, it would be [Erling] Haaland and some dreamed and, so they preached, that it would be both. In Barcelona, ​​without a euro in the box, the unbridled wage bill and the levers still in an embryonic state, everything looked black."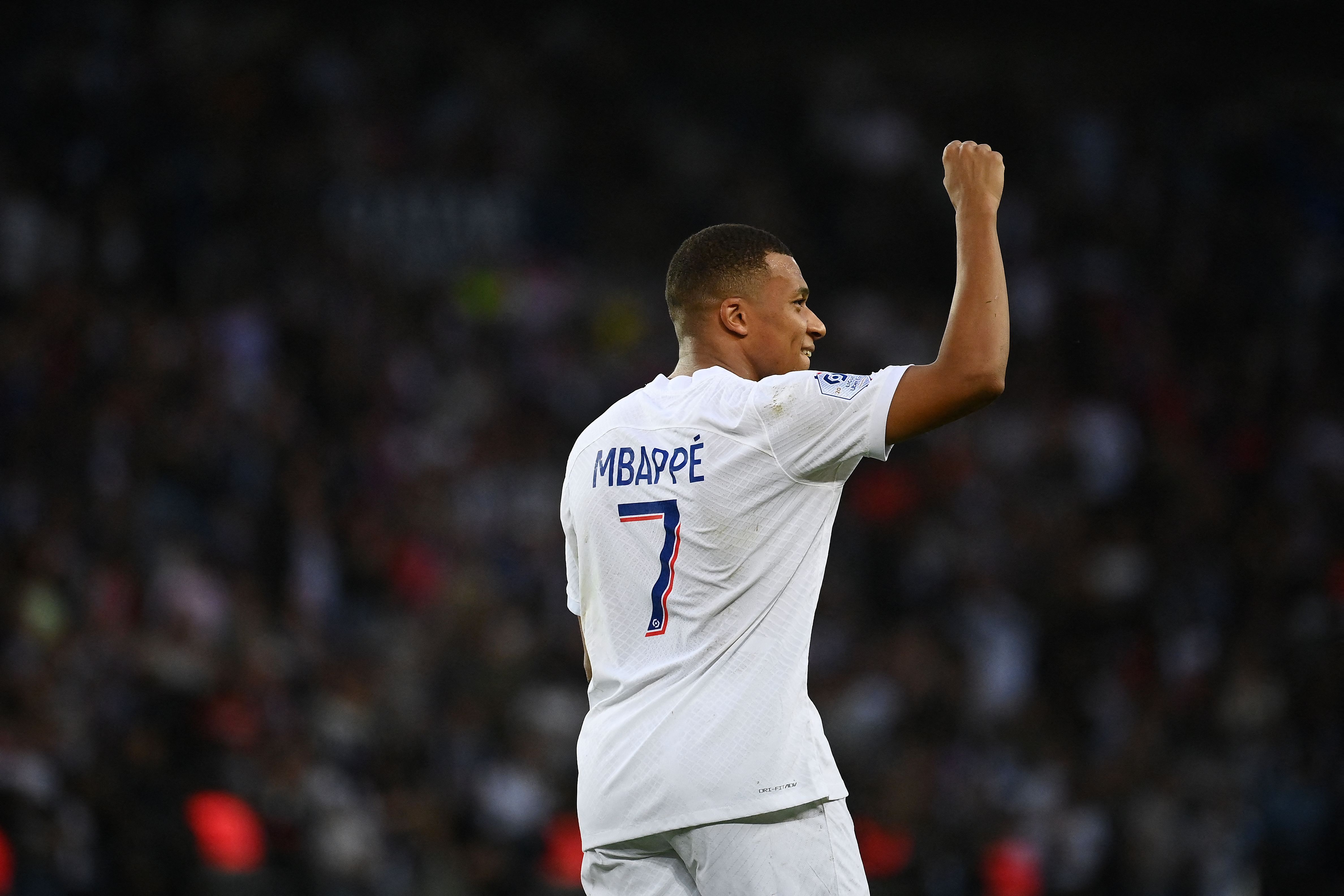 Real Madrid trails Barcelona by eight points in La Liga and is coming off an ugly 1-0 loss to RCD Mallorca. Batlle also notes that going all in Mbappe resulted in Los Blancos ignoring Plan B, which was Haaland, who arrived at Manchester City this past summer.
"Mbappé said 'No' to Madrid and Florentino was left naked, without the Frenchman and without Haaland, whom he ignored due to his total commitment to the one who would ultimately betray him," Batlle wrote. 
"The Madrid president did not react; he saved the money for a better occasion, always thinking of Mbappé, not to pay for the Bernabéu, as has been said."
With no Haaland or Mbappe in their starting 11, Batlle believes that president Florentino Perez left his manager Carlo Ancelotti without a striker. As a result, the French forward telling Real Madrid no has kicked off this cycle change that now has Barcelona at the top of La Liga.