Aston Villa and Argentina goalkeeper Emiliano Martinez was at the center of the post-victory celebration when Argentia defeated France for the 2022 FIFA World Cup in penalty kicks (4-2).
Martinez targeted Paris Saint-Germain and France forward Kylian Mbappe, who was targeted right after the fixture in Argentina's locker room. The veteran goalkeeper spoke with France Football (h/t AS) spoke about what had transpired after the game and celebrations in Buenos Aires.
"People threw a lot of dolls at us along the way; they threw almost a hundred at us during the journey," Martinez told the French media outlet. "A doll with Mbappé's face fell at my feet. I picked it up because he made me laugh; I grabbed it for two seconds and threw it back, that's all. 
"How could I make fun of Mbappé? If he scored four goals for me! Four goals in the final … He must think I'm his doll! I repeat I have enormous respect for Mbappé. And I even tell you one thing: he is the best French player I have ever seen in my life."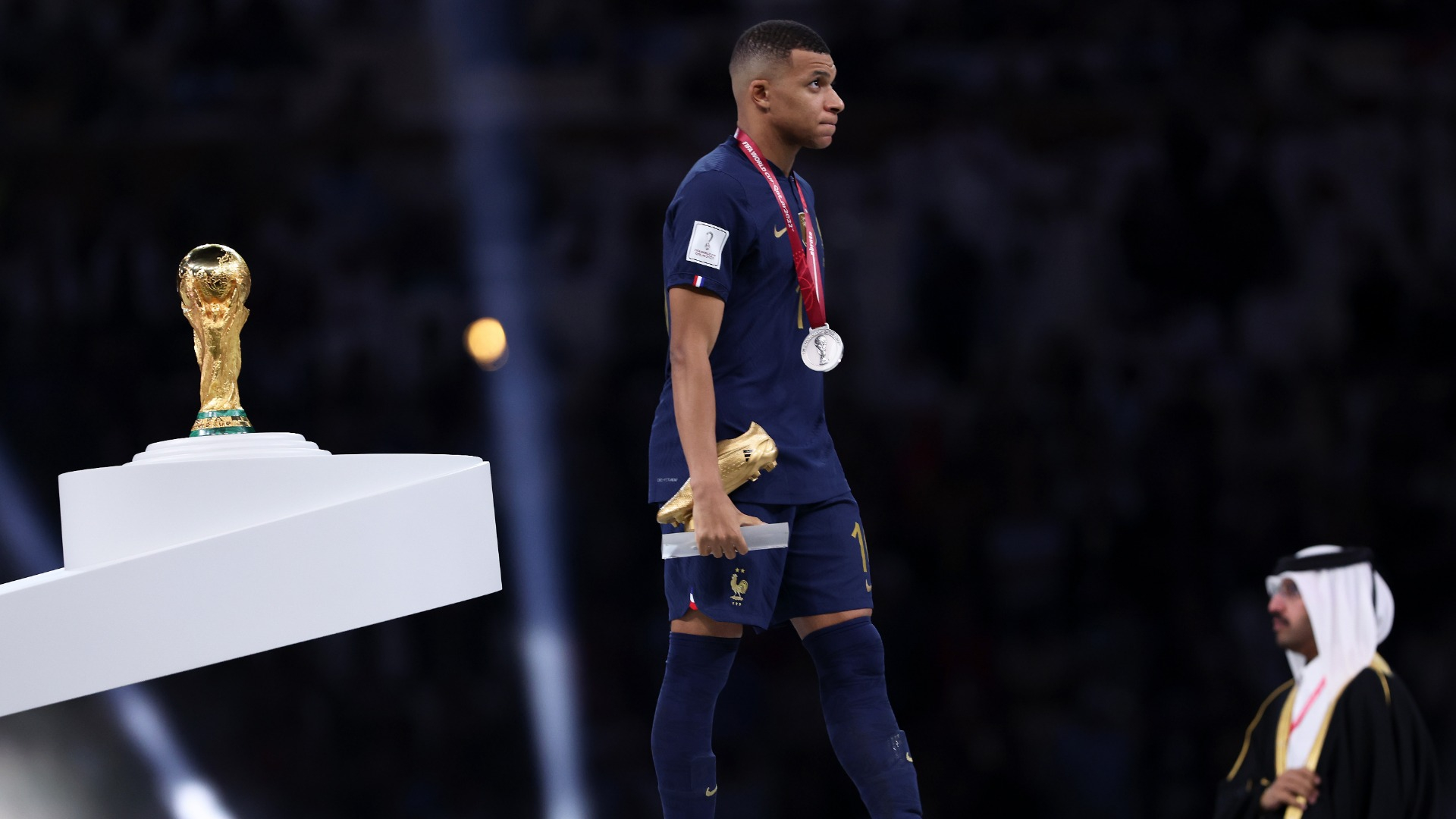 Additionally, the 30-year-old noted a discussion with Mbappe after Argentina picked up the dramatic win that had the 24-year-old score a hat-trick and nearly dragged France to a victory. Nonetheless, this anecdote wasn't revealed when the contest went final last December. 
"After the game, I told him that he could be proud of himself and keep his head up because he had a great game and was one of the best players in the world," Martinez continued. "I also told him that it was a pleasure to play against him, that he almost won this final alone. He is a boy with immense talent. I realized facing him that, he is different. When Leo leaves football, he will win many Ballon d'Or's."
While Martinez's antics rubbed many the wrong way, they didn't appear to create friction between Lionel Messi and Mbappe on the Paris Saint-Germain squad. Despite the hard-fought game between the two teammates, it seems they left their emotions on the field.