When Marco Verratti arrived at Paris Saint-Germain, the midfielder came as a teenager after playing in Italy's second division with Pescara. 
The Italian footballer has been with the capital club for ten years; Verratti spoke with French publication RMC Sport, discussing the influence that former PSG and current AC Milan striker Zlatan Ibrahimović had on his career. 
Despite Ibrahimović impacting the French giants on the pitch with his goals and being the first star of the Qatar Sports Investment era, Verratti credited the Swedish goal scorer for helping him and Les Parisiens grow when he arrived. 
"He was so great, such an important player for Paris Saint-Germain because, as I said before, the new owners of the club had just started their new project, and Ibra helped a lot off the pitch as well," Verratti said. "He helped the whole team grow. He was the kind of person who was always able to say anything to your face. 
"If something went wrong, he would tell you immediately for the sake of the team. He's not a selfish person. When he speaks, he does so to help the team and the management team progress. With his advice, he helped PSG enormously to grow and become the club it is today."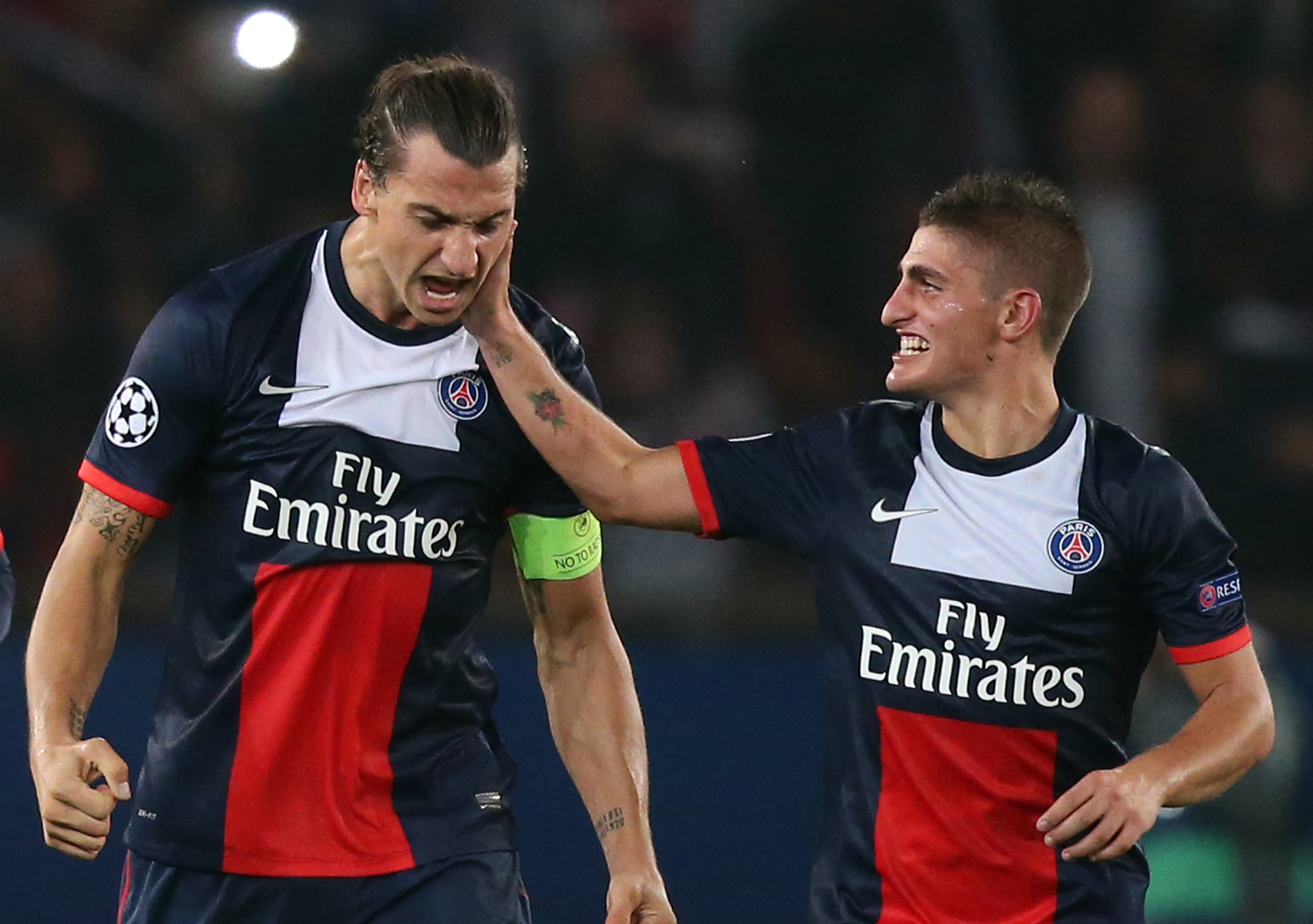 Verratti now hopes to pass along all the knowledge that Ibrahimović installed in him as the midfield leader, especially with 22-year-old Vitinha, who has played alongside the Italian since arriving from FC Porto this summer. 
It will be interesting to see if Ibrahimović and Verratti can reunite on the pitch this year should AC Milan and PSG meet in the knockout stages of the UEFA Champions League this season.