Paris Saint-Germain wants to add youth to their attack this summer since most of the players in the group are in their 30s now. Mauro Icardi is 29 and Kylian Mbappé is 23, so there need to be younger legs coming in this summer.
Foot Mercato reports that the capital club has its eyes on landing their former player, Christopher Nkunku, who has blossomed over at RB Leipzig. For PSG president Nasser Al-Khelaifi, the 24-year-old is a prority during the summer transfer window.
Nkunku can also be a possible replacement in the event of the departure of Neymar Jr. since it's reported that the Ligue 1 giants have offered him to several European clubs, including Barcelona. Furthermore, landing Nkunku can help play a role in the Mbappé saga.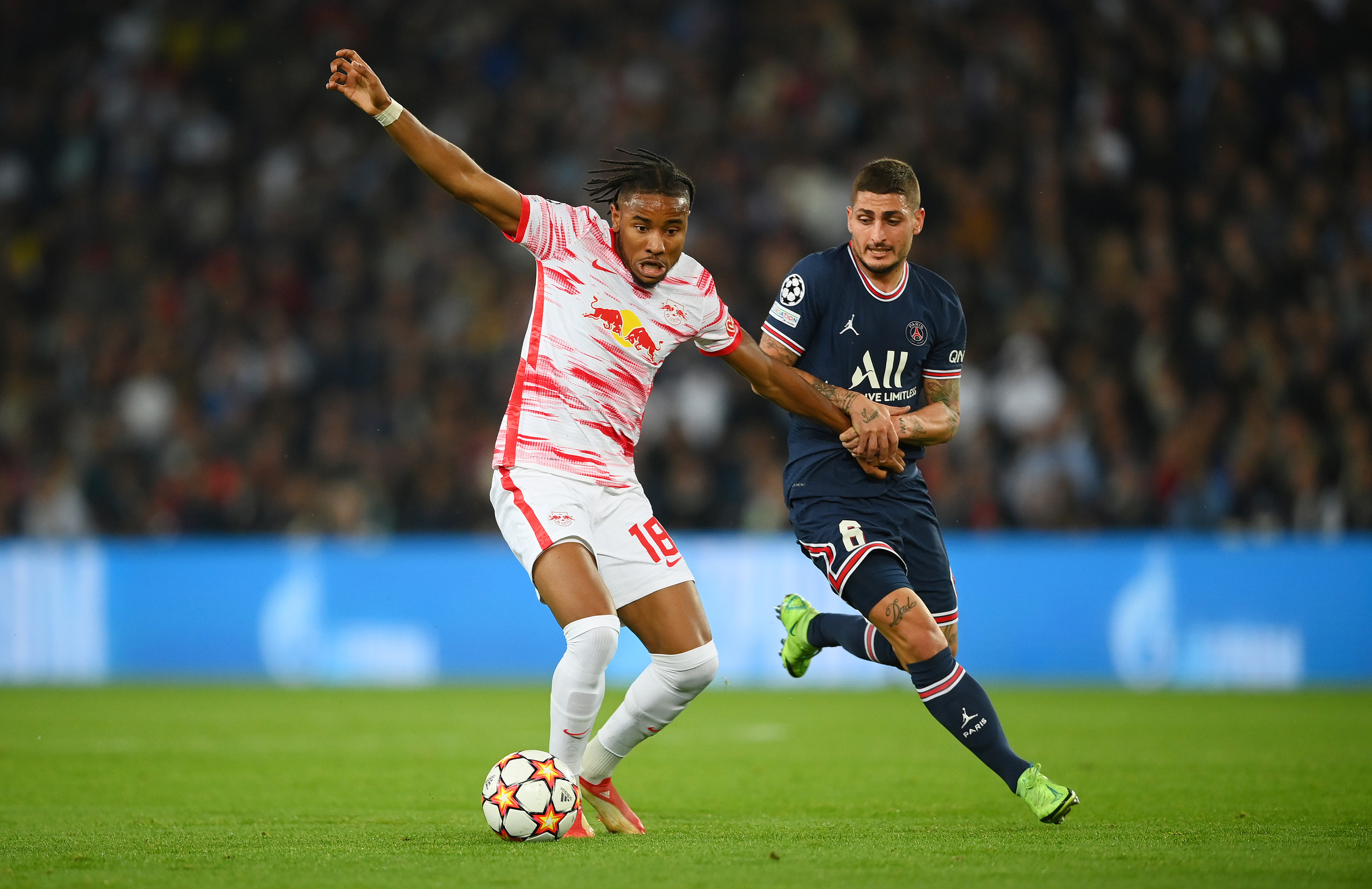 The French media outlet adds that Nkunku could play a role in Mbappé staying with PSG since the two players have a strong relationship. It could take over €70-million for them to recover their former player when it comes to the cost. 
Since arriving at RB Leipzig in 2019, Nkunku has appeared in 124 fixtures, scoring 39 goals and recording 44 assists.