The worst kept secret in football was the pending transfer of Gianluigi Donnarumma, who wanted to wait for his move to become official after the UEFA Euros, was finally announced. 
Donnarumma spoke to PSG TV, where he discussed several topics as he arrives at his new club. One of the first questions that the 22-year-old answered is over the summer that he's had with winning the Euros and joining a new club. 
"I watched the Paris matches a lot on television because it has always been an incredible team. It's normal to dream of evolving one day with all the champions who are here. So for me, this is something incredible," Donnarumma said.
The Italian goalkeeper provided his thoughts on the PSG squad as he becomes the latest addition to a busy summer. Furthermore, Donnarumma touched on what are his goals coming to the French capital.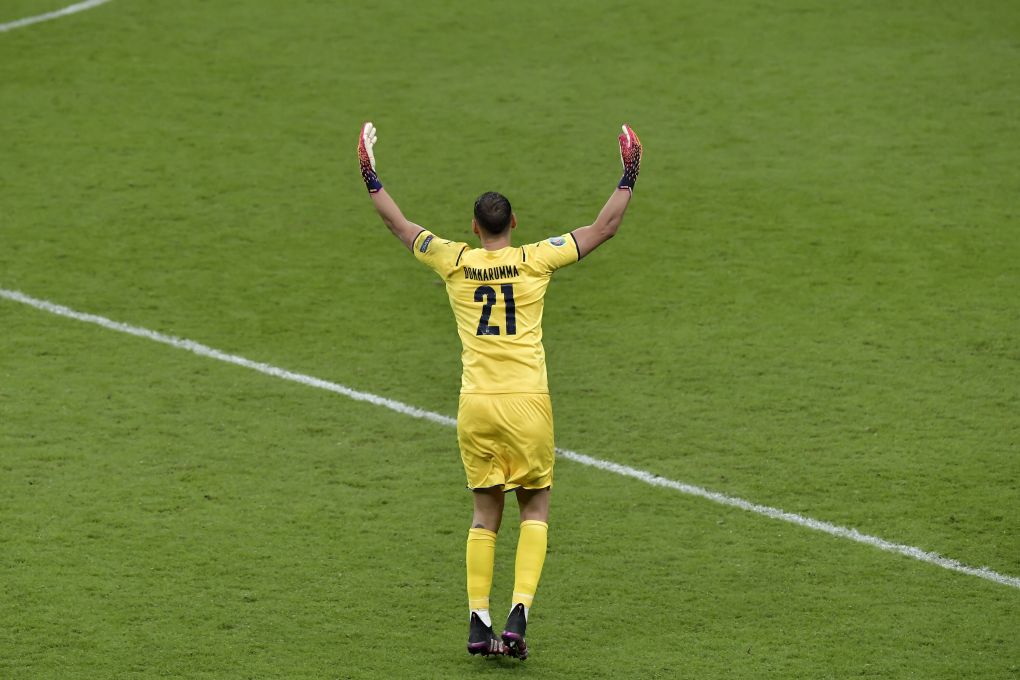 "My goal is to grow more and more by always training to the maximum and never setting limits. I have accumulated a little experience in recent years. I feel ready to take on this important and magnificent new challenge. I want to win as much as possible and give joy to the supporters," Donnarumma said.
During his arrival to PSG facilities, Donnarumma met with manager Mauricio Pochettino, and the former AC Milan goalkeeper talked about the Argentine tactician.  
"I was able to talk to the coach before coming here; we talked a bit, he was happy that I came. He's a great coach and a great man, so I'm also very happy to be here with him. We want to do great things together. The best training is also that. I'm going to train with the best in the world, so I'm going to improve. I am ready to train and play in contact with these great champions," Donnarumma said.
Finally, one of the final questions asked to Donnarumma where he discussed Verratti and joining his teammate on the Italy national team, which will now be at the club level. 
"We spoke during the Euro, and he was very happy that I came here, and he congratulated me. I am also very happy to have joined him. For me, it is something magical," Donnarumma said.
Want more PSG? Visit the PSG Talk Podcast Network page and subscribe to PSG Talking, The 1970, and 24th & Parc.