AS Monaco defender Caio Henrique has slammed Ligue 1 referees over a failure to not do more to protect Paris Saint-Germain star Neymar.
The PSG forward is currently out of action due to a left adductor injury. Neymar suffered this injury during the second half of the team's Coupe de France fixture against Caen where he took on a harsh foul from an opposing defender.
This is not the first time in Neymar's footballing career in France where he has taken on a hard hit or foul from an opponent. And it may not be the last.
Henrique questioned whether Neymar's issue in being prone to injury is due to either his play style or another factor. And as he detailed to the Brazilian-based outlet UOL, referees in France need to take some blame for his constant injury issues because of one reason.
"It's because of his playing style, right?" Henrique questioned. "But I watch a lot of games. When I'm in concentration, when I'm off, I always try to watch the French League games, the Cup games. From what I see, it is often the referees, they allow a little more violence, some stronger fouls, which are not punished. And it sometimes hurts, sometimes it causes injuries. And Neymar often suffers.
"Likewise, on the field, we see some bad fouls, some fouls that the players do not aim at the ball, and because he is a light player, a player of his type, of course, he will tend to be injured.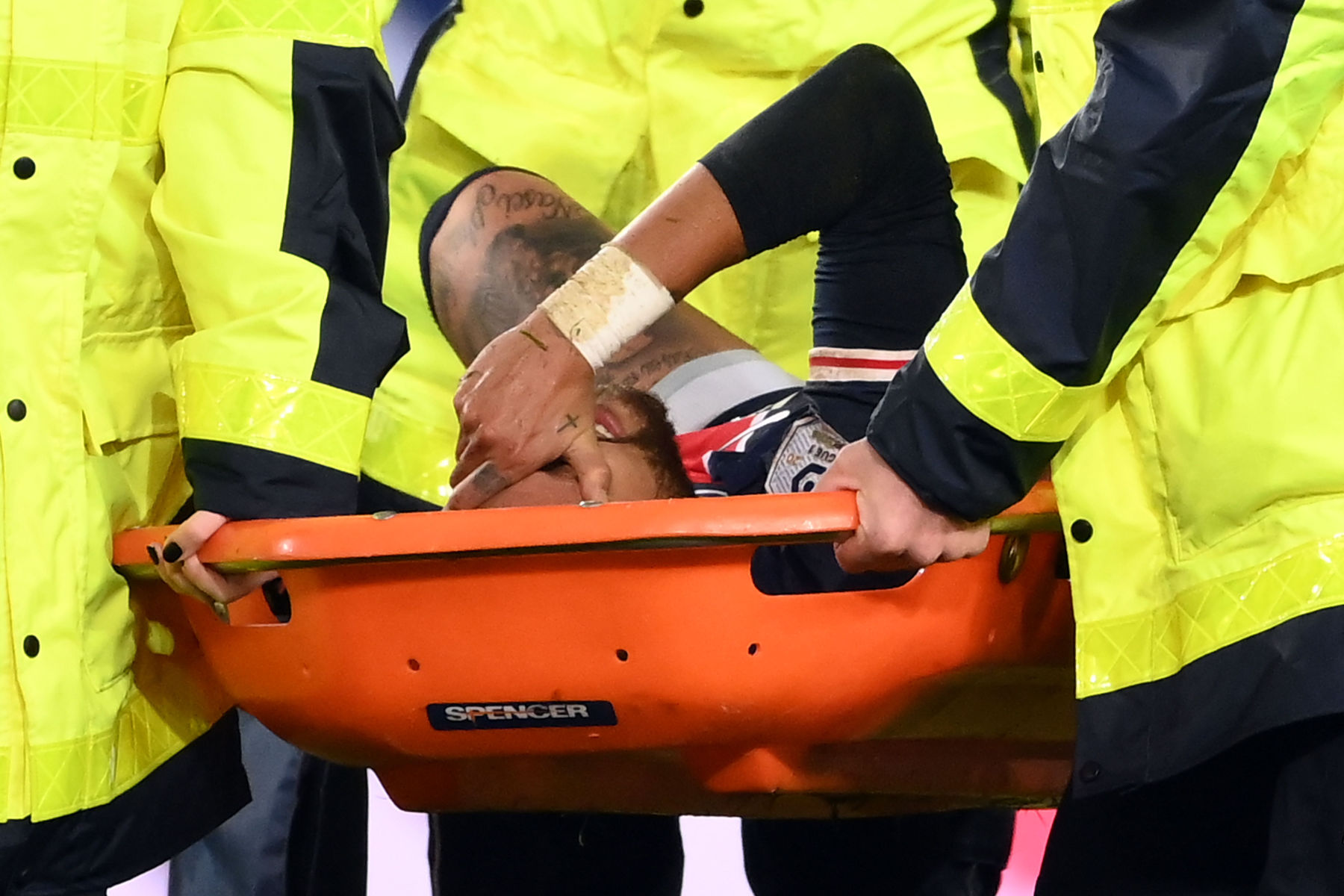 "So, many times, he does what he does, it is not even to underestimate the opponent, it is because it is his style of play, his ability. And the opponents end up taking the other side and leaving for violence. So, I think the referees have to be a little more attentive, that there are moves that are for yellow cards, red cards."
While Neymar is often the one on the wrong end of harsh fouls, Henrique does not see this issue as one in which only the Brazilian forward suffers. Instead, Henrique sees a broader problem with how referees in French competitions officiate matches.
"I see it as a whole, in our games too," Henrique said. "There was a game of ours, now in the classic against Nice, that I suffered a foul, a kick in the face, the player took a yellow card, and 10 minutes later, the same player made a foul from behind and the referee didn't even give a yellow. It would be the second yellow and consequently his expulsion.
"This, of course, generated a revolt in our team because it was clearly a yellow card foul. So, of course, one player less, the game would become easier for our team. I see that, in general, they are for all teams, not just for Paris.
"I think that this has more to do with the federation, in being better qualified, giving the referees more resources so that they are making these moves. And the question of Neymar is general, it's not just here. When he played in Spain he also had this type of provocation, this type of response."
This matter is one that has often garnered criticism towards referees in French competitions. Still, no rampant changes have been discussed over a possible change in how referees officiate matches in France.
Want more PSG? Visit the PSG Talk Podcast Network page and subscribe to PSG Talking, The 1970, and 24th & Parc.