Paris Saint-Germain clung to a 2-0 lead over Borussia Dortmund late in their UEFA Champions League fixture and things got heated in the final minutes of the match.
With Neymar streaking down the pitch looking for PSG's third goal, Emre Can chased him down from behind and committed a tactical challenge to stop the play.
Neymar had been on the receiving end of several challenges like this throughout the match and took offense to the foul by getting up and sharing a few pleasantries with the Germany international.
Can didn't appreciate Neymar's words and proceeded to shove him down to the pitch, which initiated a brawl between the two teams.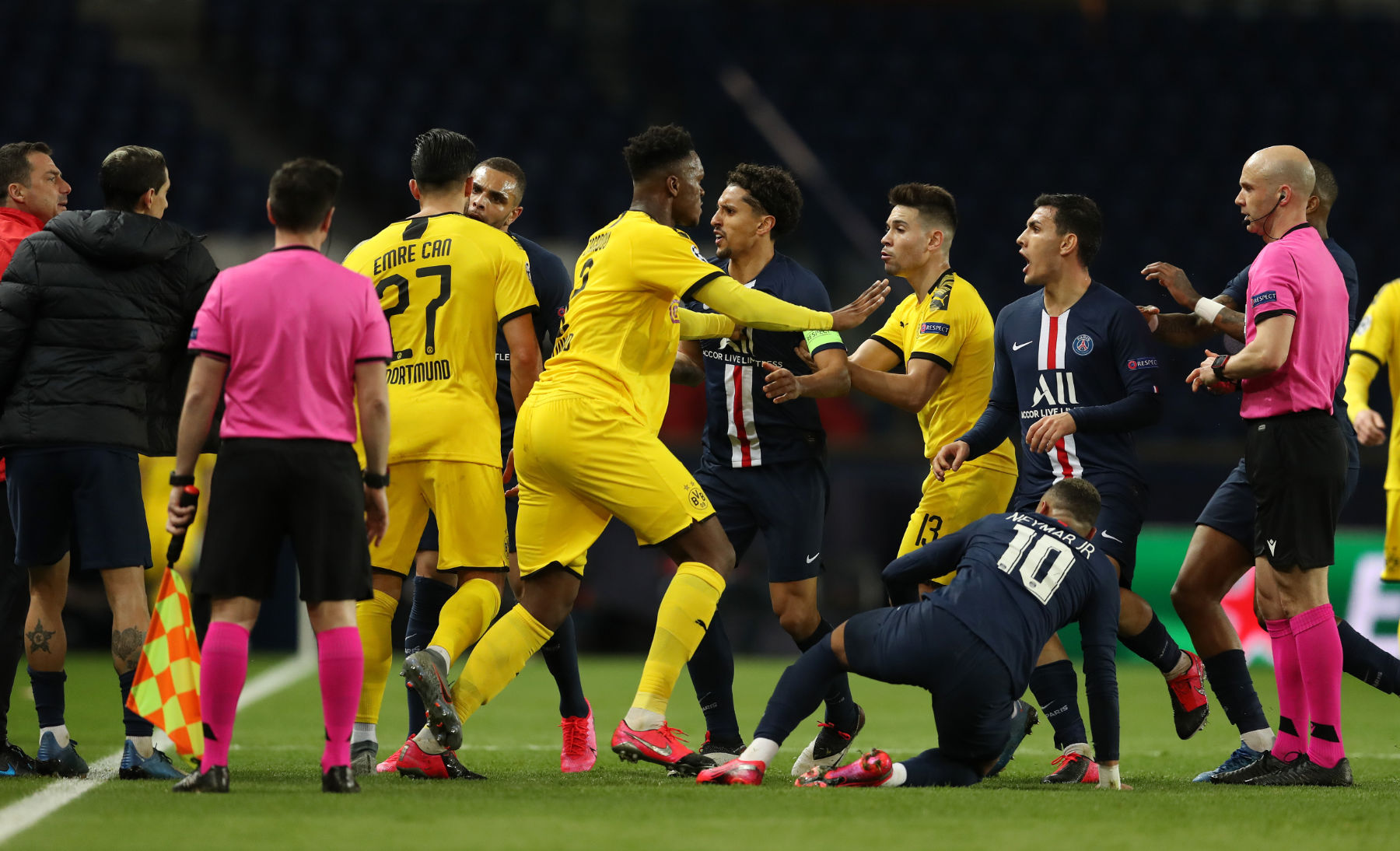 After the dust had settled, Can was given a straight red card to get a head start on packing for the trip back to Germany.
PSG held onto their 2-0 lead and eventually won the tie 3-2 on aggregate to reach the quarter-finals of the Champions League.
Want more PSG? Visit the PSG Talk Podcast Network page and subscribe to PSG Talking, The 1970, and 24th & Parc.