Paris Saint-Germain defeated Olympique Lyonnais 4-2 at the Parc des Princes on Sunday night and while the goals were memorable, so was the pre-match display from the Ultras.
Being part of our club is also this… a few of our members were today at the game with our @Co_Ultras_Paris 🔴🔵🔥 pic.twitter.com/IHb3rAoEqS

— PSG Club New York (@psgclubnyc) February 9, 2020
Le Virage Auteuil à l'entrée des joueurs #PSGOL pic.twitter.com/fll1DYoHbL

— François Denat (@francoisdenat) February 9, 2020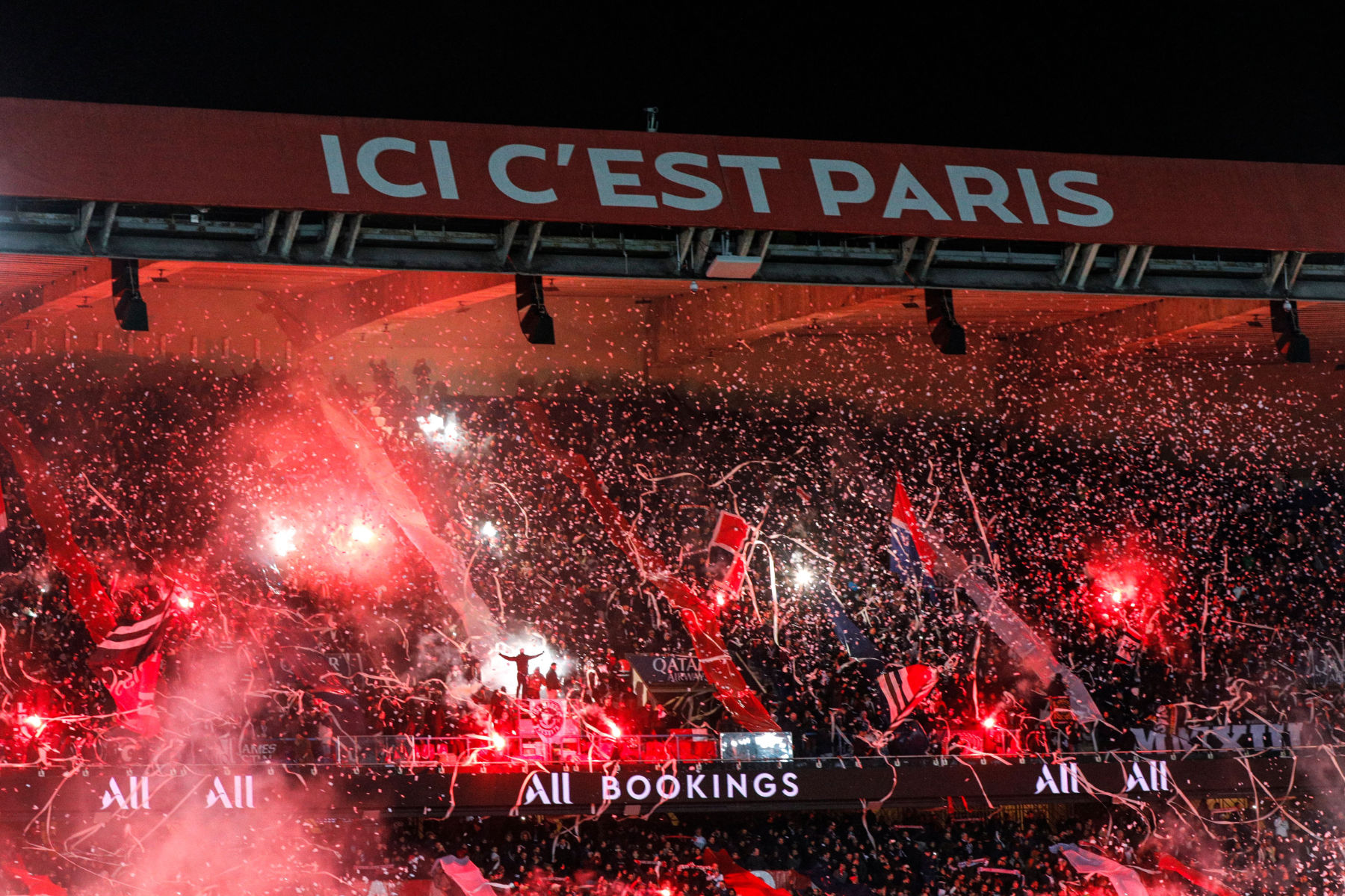 The Ultras are known for the incredible atmosphere at the Parc des Princes and they're not afraid to take the show on their road as we saw last season against Liverpool FC and Manchester United in the UEFA Champions League.
The choice to throw confetti was a curious one even if visually it looked incredible. A bad storm that packed high-speed winds rolled through Paris at the time the match kicked off and a lot of the confetti ended up on the pitch.
The groundskeeper probably wasn't a fan of the celebration but from a spectator's point of view, it was amazing. The next time you hear someone claim that PSG doesn't have "real" fans, make sure you bookmark this article and send them the link. That should keep them quiet for a while.
Want more PSG? Visit the PSG Talk Podcast Network page and subscribe to PSG Talking, The 1970, and 24th & Parc.