Since defeating Manchester United in the UEFA Champions League on February 12, Paris Saint-Germain has rolled off five wins and outscored their opponents 14-2. As we all know though, a 20-point lead in Ligue 1 will not silence PSG's critics. It's all about the Champions League and on Wednesday, Thomas Tuchel can achieve something his predecessor never could.
On this episode of PSG Talking, host Matt (@PSGTourist) is joined by fellow contributors Cose Espinosa (@CoseEspinosa) and Zach Donabedian (@papaDON_), who was last on when Laurent Blanc was still the manager! Welcome back, Zach!
The trio kicked things off with a lively discussion of the wins over Stade Malherbe Caen in Ligue 1 and Dijon FCO in the Coupe de France. The matches largely served as a warmup for the pivotal Champions League match this week but important lessons were learned. Leandro Paredes, who only just joined the squad, needs every minute of playing time that he can get and we're already starting to see why PSG paid €45 million for him. Kylian Mbappé has used his warmup session to bang in goals in nearly every game. The young Frenchman is in unbelievable form and he is no doubt keeping Ole Gunnar Solskjær up at night thinking of ways to shut him down.
The chatter then turns to the match against United where PSG can reach the quarter-finals of the Champions League for the first time in two seasons. Up 2-0 on aggregate, Les Parisiens will face a depleted Manchester United side who will be forced to attack from the opening whistle instead of sitting back and defending for their lives. What sort of tactics will Tuchel deploy? Will there be any surprises in the starting lineup? Will Edinson Cavani be available? Our experts cover the game from every angle.
We close out the show with some of your questions from Twitter and Matt throws in one himself about the Parc des Princes. It's rumored that PSG is considering adding a sponsor to the name of their historic stadium, which has upset many traditional fans. Do you think the club should add a sponsor to the name of their stadium? Will you still call it the Parc des Princes? This is a hot-button issue with many on either side of the aisle.
Thank you as always for listening and if you would like to show your appreciation for PSG Talk, we invite you to visit our Patreon page where you can buy our new "Farmers League Champions" T-shirt! Thank you and Allez PSG!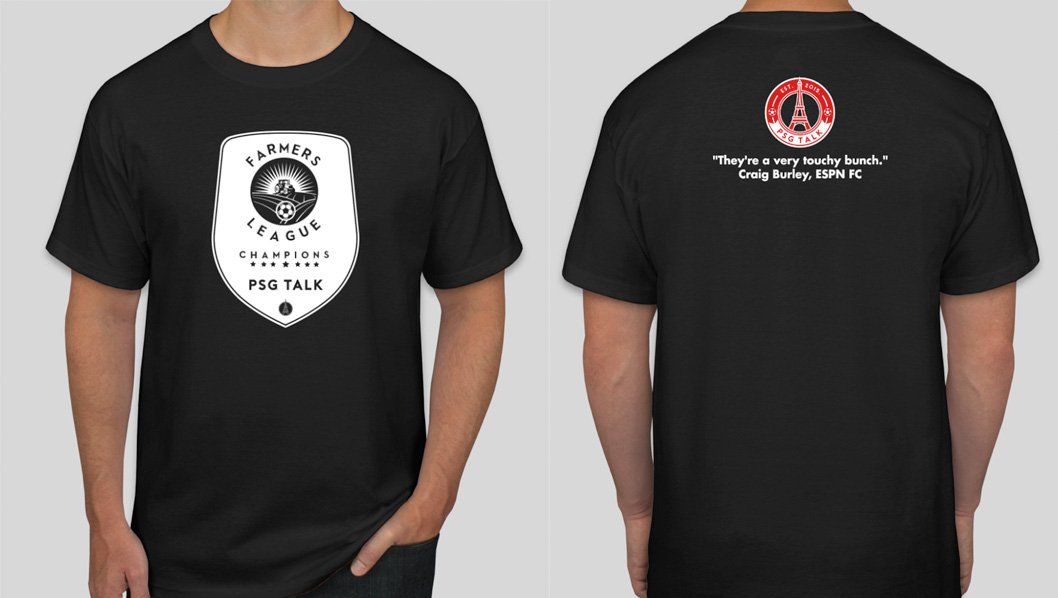 Subscribe to our podcast (iTunes) (Google Play) (Stitcher) (Spotify) and follow us on Twitter @PSGTalk
Music courtesy via Paris, Lisbon by Jahzzar licensed under a Attribution-ShareAlike 3.0 International License.