It's amazing how much can change in football over such a short period of time.
On December 17, Paris Saint-Germain drew Manchester United in the Round of 16 of the UEFA Champions League and many supporters breathed a sigh of relief. The Red Devils were sputtering under then manager José Mourinho while the French giants were scoring at will with an in-form Neymar Jr. and Kylian Mbappé. Fast-forward to today and the mood surrounding both clubs couldn't be more different.
With one week until the first match of the tie, host Guillaume sat down with fellow contributor Cose Espinosa and a very special guest. Brent Maximin is a blog manager for The Busby Babe and he graciously agreed to come on the show to give his perspective as a Manchester United supporter. (Ed note: This episode was recorded before the 2-1 loss at Olympique Lyonnais on February 3, 2019)
New manager Ole Gunnar Solskjær has turned things around at Old Trafford and the Premier League side are playing very attractive football and piling up wins as well. Paul Pogba is playing with a flair that seemed to vanish under Mourinho and while their defense is still suspect, United is playing with a confidence that makes them very difficult going into a Champions League tie. Brent discusses the difference between Mourinho and Solskjær, the defensive plan to stop Mbappé, and what he thinks his club's chances are to advance past PSG.
At PSG, our annual ritual of missing players (due to injury and suspension) right before a huge Champions League tie continues. Who says we don't have any tradition at our young club? Neymar will miss the tie with a right foot injury that will sideline him for approximately 10 weeks. Marco Verratti should be back in time for the first match on February 12 but how healthy will the Italian be? He is an essential cog in PSG's midfield and the Tuchel will need his services if he hopes to advance the club past Manchester United.
The butterflies are starting to flutter in this PSG supporters' stomach and it will only get worse as we get closer to kickoff. Thank you as always for listening and if you would like to show your appreciation for PSG Talk, we invite you to visit our Patreon page where you can buy our new "Farmers League Champions" T-shirt! Thank you and Allez PSG!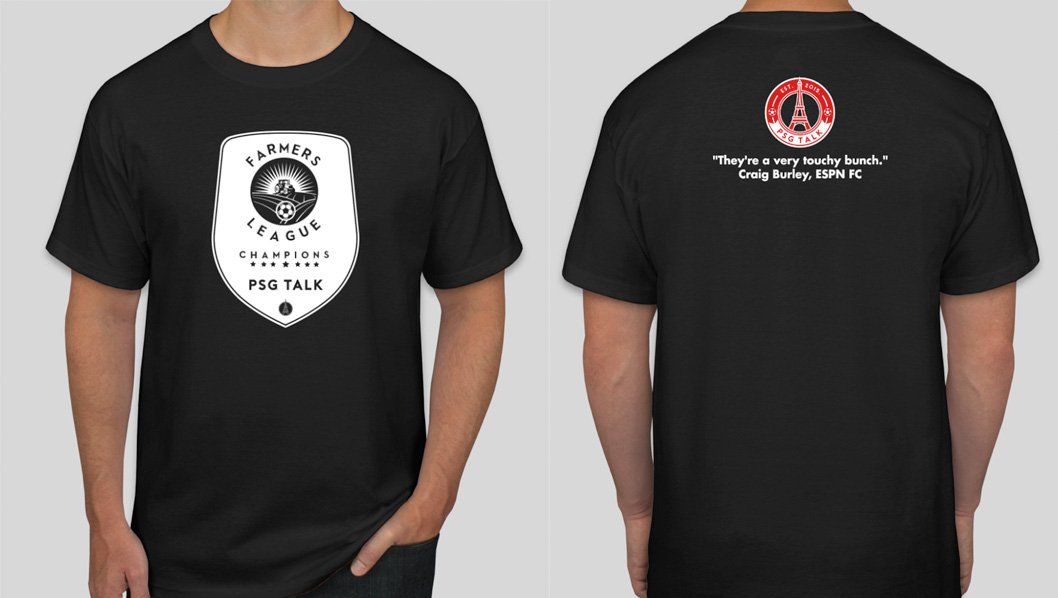 Subscribe to our podcast (iTunes) (Google Play) (Stitcher) (Spotify) and follow us on Twitter @PSGTalk