We are absolutely buzzing over Paris Saint-Germain's 2-0 win over Manchester United at Old Trafford on Tuesday night. The victory sets them up nicely to advance to the quarter-finals of the UEFA Champions League and proved as a litmus test for Thomas Tuchel's ability to prepare for a big game.
On this episode of PSG Small Talk, host Marc Damon, who watched the match with PSG Club New York, recaps a thrilling match that saw 8 yellow cards, one red, and goals from Presnel Kimpembe and Kylian Mbappé. First in line for adulation has to be Tuchel. His starting lineup sort of made itself due to injuries but he got the tactics right by playing a 3-4-2-1 formation. Thiago Silva sat deep and cleaned up any crosses that came in, Marquinhos shadowed Paul Pogba the entire match and took him out for the most part, and Angel Di Maria and Mbappé linked up early and often in the attack. With the PSG Ultras in full voice the entire 90 minutes, it was about as perfect of a performance as you can ask for.
Going into the match, all the talk around PSG focused on their injuries. Very little talk, except for us, focused on the players available. Silva was clearly the best defensive player on the night, Marco Verratti outplayed Pogba, and Mbappé was the best attacker. When you have the best players in those positions, you're going to give yourself a chance at a positive result. Unlike in past seasons, PSG stood up to the challenge and performed at a high level without committing any major mistakes.
The win sets up the return leg at the Parc des Princes in what should be a very winnable game, especially with Pogba suspended after receiving a second yellow in the first leg. It's never a sure thing when it comes to PSG but things suddenly look a lot more positive now than they did a few days ago.
Thank you as always for listening and if you would like to show your appreciation for PSG Talk, we invite you to visit our Patreon page where you can buy our new "Farmers League Champions" T-shirt! Thank you and Allez PSG!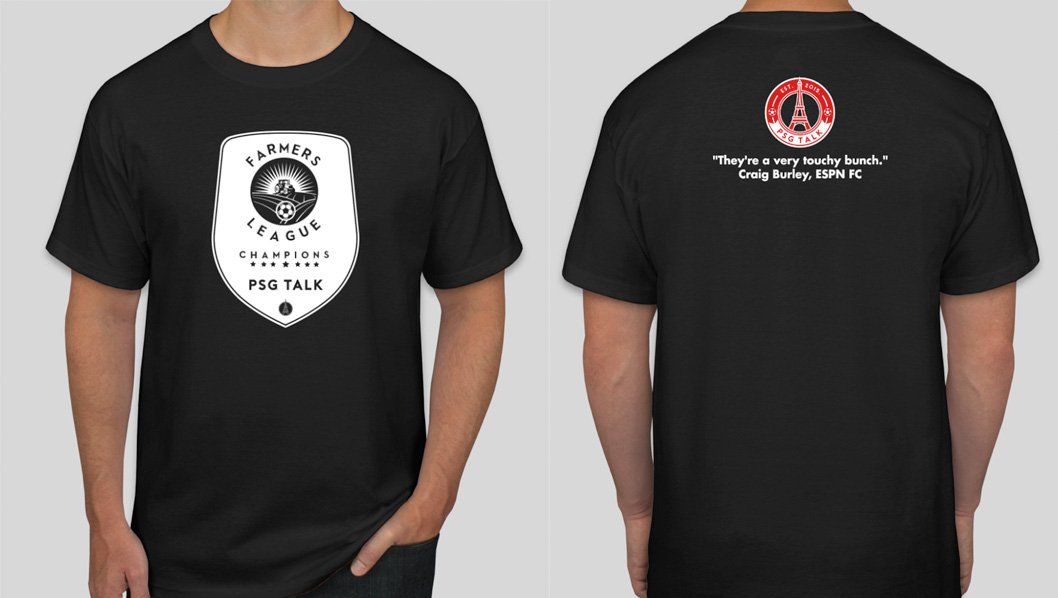 Subscribe to our podcast (iTunes) (Google Play) (Stitcher) (Spotify) and follow us on Twitter @PSGTalk