This past week since the October international break has been a good one for Paris Saint-Germain, with three victories across all competitions and an excellent one individually for Warren Zaïre-Emery. After his virtuoso showing against Milan in the UEFA Champions League and a stunning first goal of the 2023-24 season away at Stade Brestois 29 this past weekend, the 17-year-old is on fire.
Zaïre-Emery is now rapidly becoming not just PSG's latest star talent but Ligue 1's, with few Championnat gems able to match the Montreuil-born sensation's recent flying form. Two assists in the 3-0 win over Milan, and a superb strike in a 3-2 win away at Brest marked a great four-day period for the teenager, but the truth is that his hot form was taking shape even earlier than that.
Zaïre-Emery's strong run started in Newcastle when he assisted Lucas Hernandez to score what would prove to be the scantest of UCL consolation goals at St James' Park in a 4-1 loss. PSG's No. 33 followed that up with another assist for an almost identical goal scored by Achraf Hakimi away at Stade Rennais just days later as Luis Enrique's men won 3-1 in Brittany before the internationals.
Read the full article at PSG Talk Extra Time on Substack.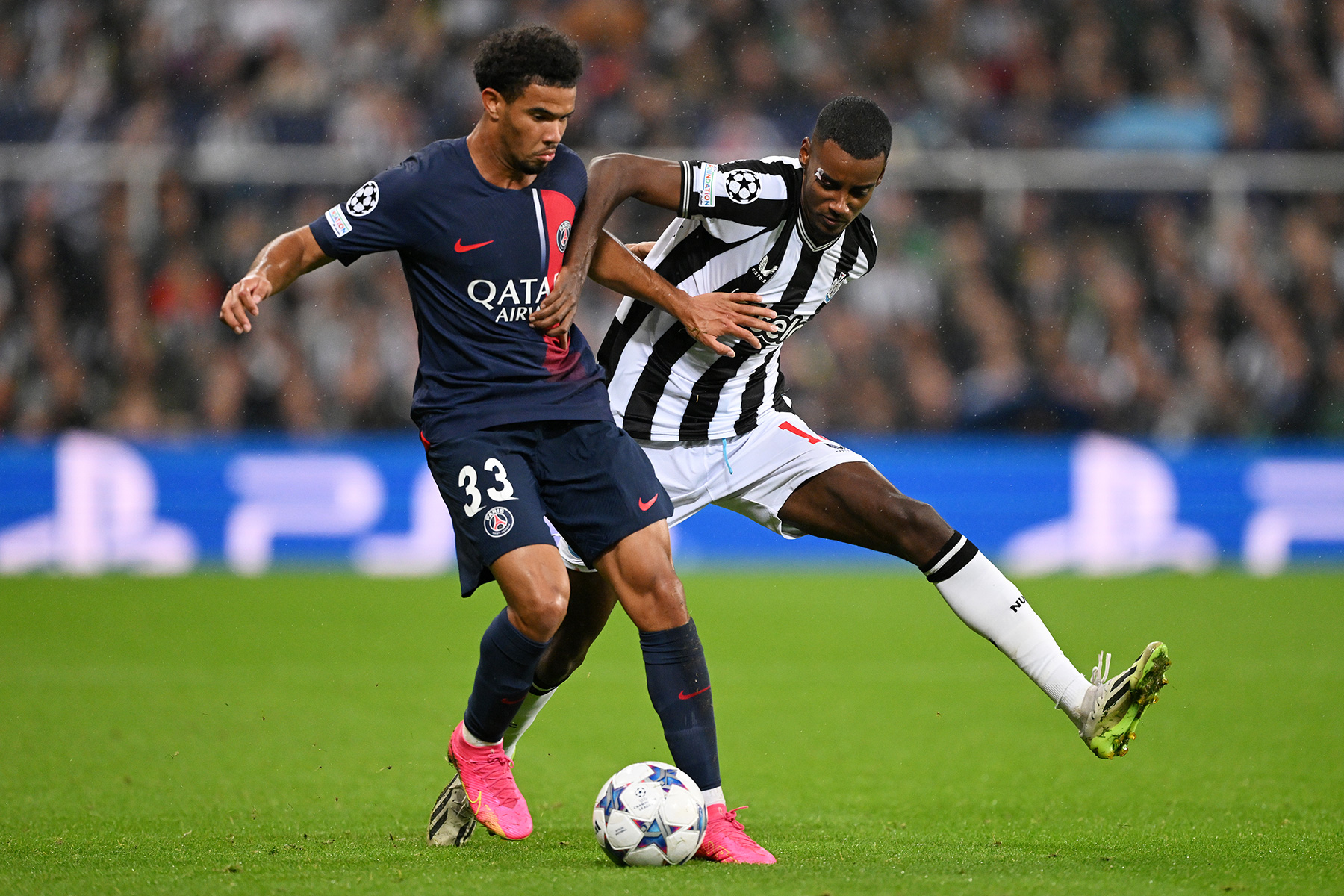 Following this enormous jump between Zaïre-Emery's encouraging early form this campaign and a far more consistent patch of late, he may well be called up by Didier Deschamps for the November internationals. Under-21 head coach Thierry Henry was full of praise for his captain after his showing in the Milan win, but their time together with Les Espoirs could prove to be short-lived.
"The way Warren is playing, it is normal that he is running the show—at 17 years old," said Paramount+ analyst Henry after the Milan win. "He was the only one who held his ground at St James' Park. He has been magnificent in this moment, and I know that people will say, 'he is one of your players.' Yes, he is, but that has nothing to do with it. He is outstanding—the sky is the limit for him. I have never seen a player that young being as mature as he is. Usually, you have forwards who make the difference, but when you play in midfield for a team like PSG, and you need to readjust, it is rare to see a young player in that position."
France's two remaining UEFA Euro 2024 qualifiers are against Gibraltar and Greece later this month, with the former an ideal fixture in which to give a prodigious talent like Zaïre-Emery his first taste of senior international experience. Deschamps already admitted that the PSG youngster was on his radar in October and re-confirmed his liking just this week at the Ballon d'Or awards ceremony.
"At first, we might have been surprised by what Warren has done since the start of the season," said Deschamps during the last international period. "Of course, I have spoken with Thierry regarding the under-21s. It is potentially very interesting. I cannot pretend that Warren is not potentially ready to be in this squad. Between his important role with PSG and what he has done with the under-21s, his role with us might be a little lower than that. However, for now, the priority is with Thierry and the under-21s. If he continues like this, though, of course, he is a serious candidate for a midfield role."
Although it is too early to suggest that Zaïre-Emery could be a future contender for that prize, there are parallels emerging between Real Madrid's Jude Bellingham and the Frenchman. The England international followed in Kylian Mbappé's footsteps by winning the Kopa Award this year and could be in the running against the PSG talisman next year, depending on how this season plays out.
Read the full article at PSG Talk Extra Time on Substack.