The French national team could be showing early stages of dependence on Paris Saint-Germain's Kylian Mbappé. Les Bleus are coming off a 2-1 loss to Germany in a friendly on Tuesday. One pundit is beginning to see these reliant signs. 
RMC Sport's Jérôme Rothen mentions the absence of the 24-year-old in the loss and evokes his importance in this team. Furthermore, he compares the situation with the cases of Lionel Messi and Cristiano Ronaldo with their national teams.
"An ordinary team without Kylian Mbappé? Yes," Rothen said (h/t Paris Fans). "It's unfortunate to say that because we have a large pool, but it demonstrates the importance of Kylian. Automatically, the team becomes dependent on a player like him. It doesn't happen often that he's not good. And when you see its ratio in blue, it's a big lack.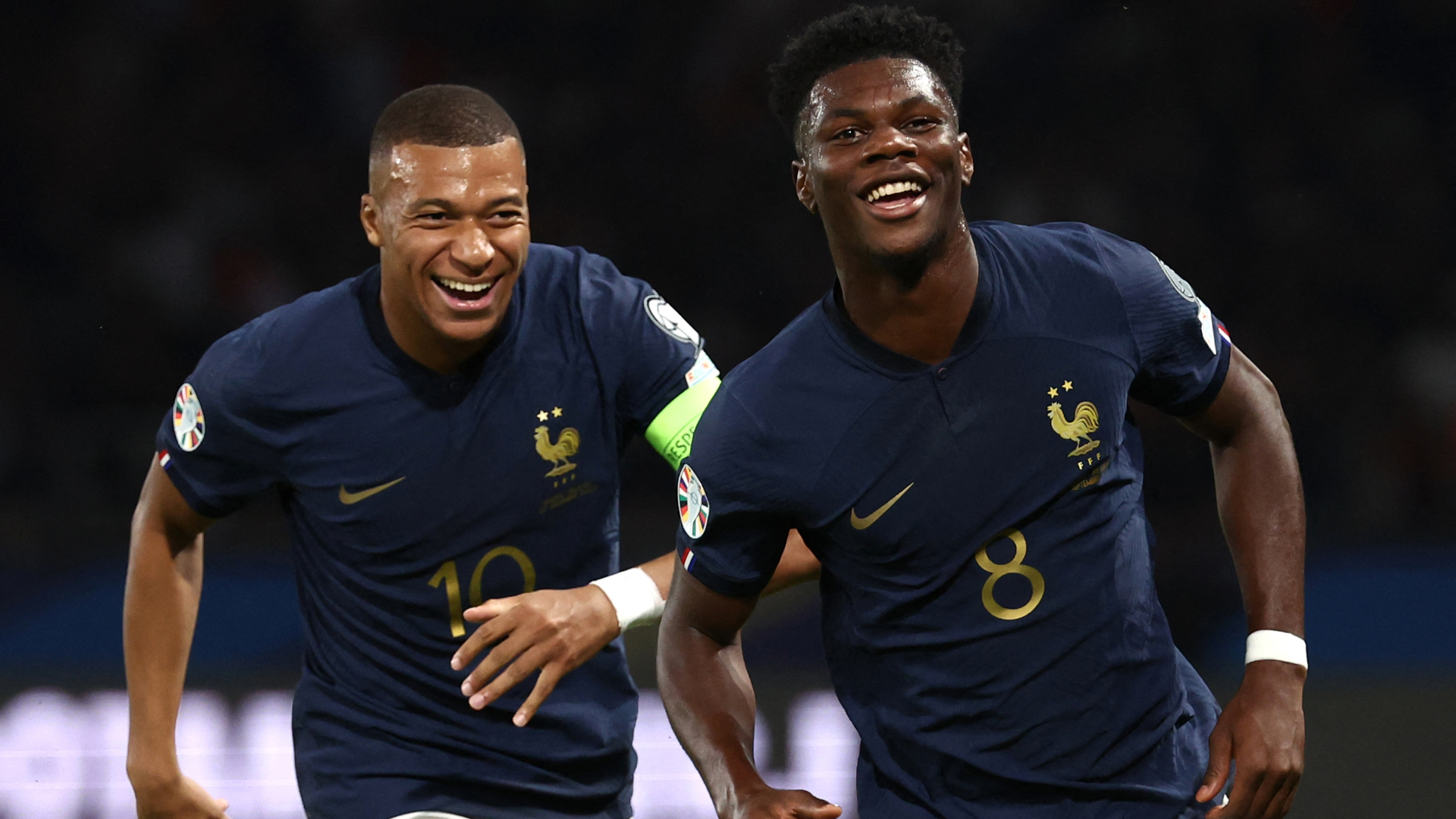 "He was not there against Germany, and the other players failed to perform as desired. It's the same thing with Lionel Messi or Cristiano Ronaldo. These are players who simply make you win. When he's not there, it's complicated in the last gesture."
France has so much talent that they shouldn't depend on Mbappé. Didier Deschamps' squad is currently in control of clinching a 2024 UEFA spot; as a result, the French manager could begin to experiment to see who else can be a crucial contributor alongside the 2018 FIFA World Cup winner. 
It will be interesting to see if other players in the attack can contribute and produce to provide that extra support so that France doesn't rely too much on Mbappé.