After months of no significant movement away from the field for Paris Saint-Germain, things have suddenly accelerated. Now, the French champions are on the verge of new signings and potentially having identified Christophe Galtier's replacement.
Julian Nagelsmann is expected in the capital in the next day or so to continue discussions over the PSG coaching gig, and the German is now thought to be the favorite ahead of Thiago Motta, Luis Enrique, and Jose Mourinho. Also of interest with Nagelsmann is that Thierry Henry could be part of his staff, with the former France international considered a better assistant than head coach after mixed spells with AS Monaco, CF Montréal, and the Belgium national team.
Should the former Bayern Munich tactician arrive at Parc des Princes, there could suddenly be a change of situation for several players currently in the Parisien ranks. Factor in Marco Asensio and Manuel Ugarte's imminent arrivals, and things could look unexpectedly brighter later in the week, considering how gloomy it was before the season ended.
Read the full article at PSG Talk Extra Time on Substack.
Hugo Ekitiké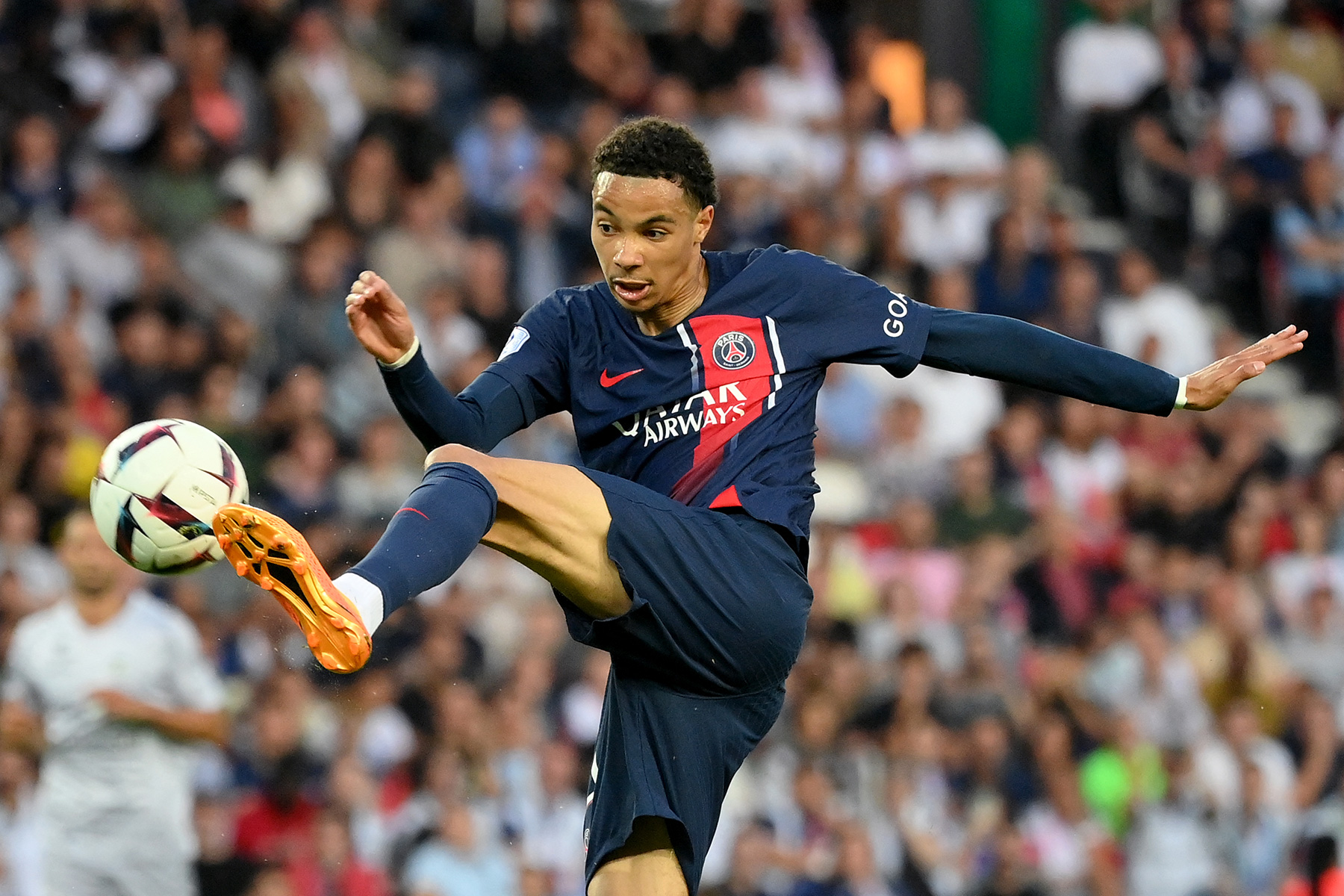 It has been a debut season to forget for the Frenchman, who was almost certainly on his way out under Galtier. With just four goals and four assists all campaign, it is safe to say that Ekitiké would have wanted to be more influential in front of goal after his prolific form with Stade de Reims, which secured his Paris switch.
PSG might remain keen to move him on this summer, but a new boss like Nagelsmann, who has more experience with youth from his time with RB Leipzig and TSG 1899 Hoffenheim, could give Ekitiké a second chance. With former French attacking star Henry also potentially in the mix, the 20-year-old might suddenly be a more serious option in the rotation and have a chance of salvaging his time in the capital damaged by this year's difficulties.
El Chadaille Bitshiabu
Similarly to Ekitiké, it seemed as if there was little to no PSG future for Bitshiabu under Galtier. His performances reflected the lack of confidence between the French tactician and the youth academy graduate. The 18-year-old defender has suffered a few lapses in concentration which have cost the team goals, but he is young enough to learn from them, and there is a big difference between a youngster and a seasoned professional making those kinds of mistakes.
Nagelsmann should be able to command control of the defense more easily now that Sergio Ramos is moving on, and Bitshiabu could benefit from a new coach while Presnel Kimpembe and Milan Škriniar return to full fitness. Sporting advisor Luis Campos might now have to consider whether he wants to let a player with such strong potential move on before Nagelsmann is potentially appointed.
Neymar Jr.
The big winner could potentially be Neymar, who currently looks on his way out. However, that might change if Nagelsmann takes a similar approach to Thomas Tuchel and looks to win the Brazilian superstar over early. There is no doubt that Kylian Mbappé and Neymar can coexist and play well together on the field when they want to, but the German will have to want him as part of his PSG for the future if Campos is to factor the 31-year-old back into plans he has already been written out of and then back into more than once.
Nagelsmann might be on board with the idea of moving Neymar on, but he might equally recall the former FC Barcelona man playing a key role in the Ligue 1 titleholders' run to the UEFA Champions League final back in 2020 when RB Leipzig were swept aside in the semifinals. If he feels that he can get the South American back to that level, he might want to keep him on—assuming PSG does not succeed in pushing him out behind Lionel Messi and Ramos.
Continue reading at PSG Talk Extra Time on Substack.