Lionel Messi confirmed that he will join MLS side Inter Miami once his contract with Paris Saint-Germain expires on June 30. The 35-year-old spoke with SPORT and Mundo Deportivo in a joint interview to elaborate on his decision.
One question that the 2022 FIFA World Cup winner was, to sum up his two seasons in Paris, which seemed like a marriage out of convenience rather than anything else. Messi noted that transitioning to the French capital from Barcelona was complicated for him and his family.
"Well, with mixed feelings," Messi told the Spanish media outlets. "The truth is that the first year was very, very, difficult, as I said on occasion, for different reasons. The first part of the season went very well, I felt very comfortable at the club, in the city, with my family.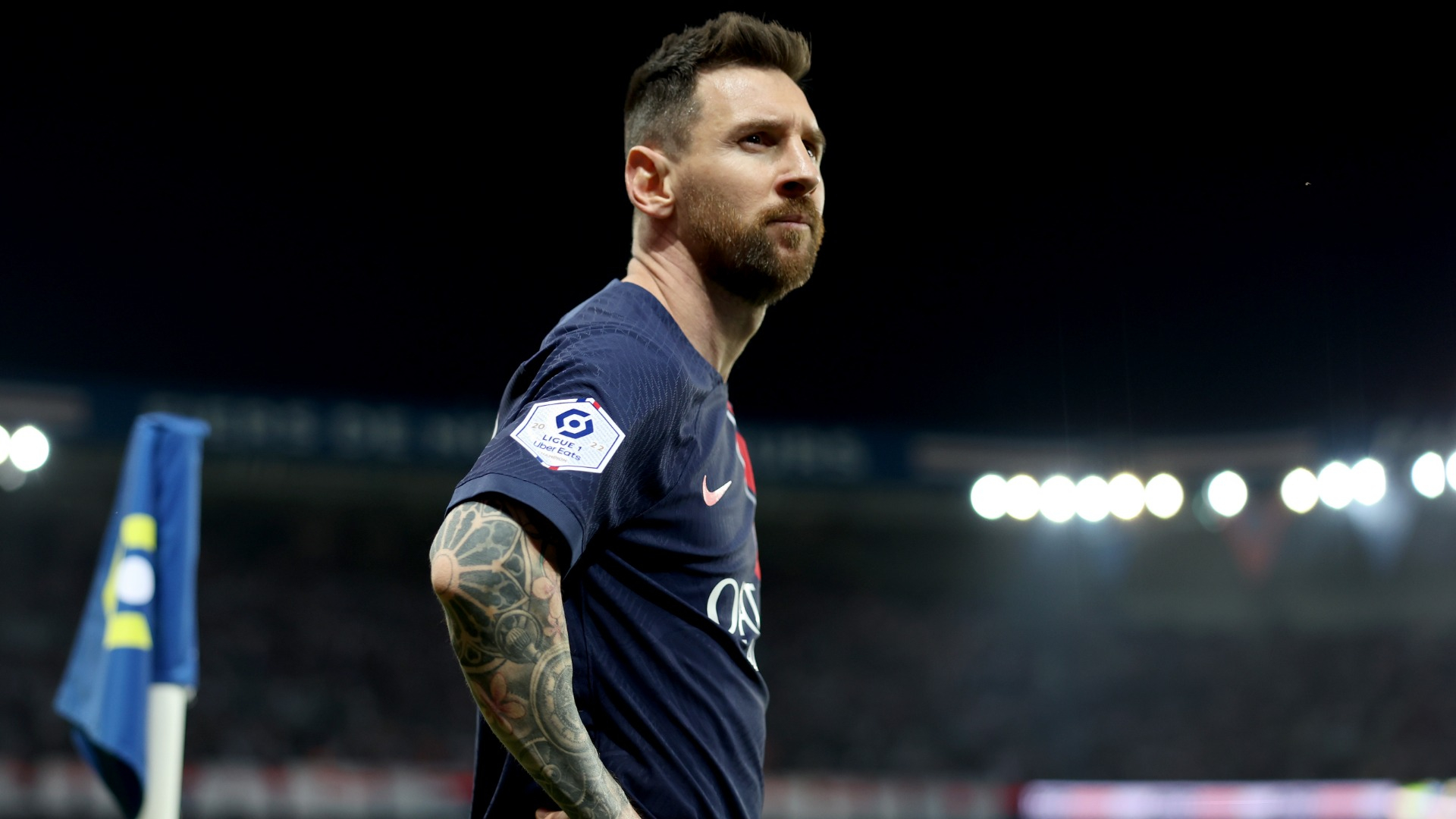 "In the middle was the World Cup and I think the World Cup marked all the teams a bit. It conditioned the second part of the season a lot. I expected [it] to end differently. It has been two years that have been difficult … for me, but they are behind us."
Messi arrived in Paris with much promise, but neither he nor the capital club could get past the UEFA Champions League Round of 16. Now was the ideal time for both parties to move on.
The Argentine signing with PSG allowed him to prepare for the World Cup; meanwhile, the Ligue 1 side secured funds for having Messi from sponsors, which was ideal coming off the losses from the Covid-19 pandemic.
Messi can likely wrap up a career in MLS and now PSG can use the high wages from Messi to build a more well-rounded squad.