Paris Saint-Germain could be saying goodbye to Lionel Messi, whose contract with the capital club expires on June 30, and Neymar Jr., who is linked to a possible move to the Premier League. 
As a result, PSG sporting director Luis Campos might have to replace the production left behind by Messi and Neymar. CBS Sports reporter Jonathan Johnson stated in his PSG Talk column that Real Madrid's Vinícius Júnior would be an ideal replacement for the two players.
Johnson cites the racial abuse that Vinícius has endured while playing in La Liga and how long he will put up with the league not addressing the matter. If it continues, the 22-year-old might ask to exit. 
Furthermore, Johnson notes that the Brazilian could also replace Kylian Mbappé if the 24-year-old star opts to leave the French capital after his contract with PSG expires next year. 
"It has been a rough past few weeks for Vinicius Junior after disgusting racist abuse was once again sent his way in La Liga," Johnson wrote in his column. "The Real Madrid star does not plan on moving away from Spain just yet, but there is an increasing feeling that the next episode like this could change his mind.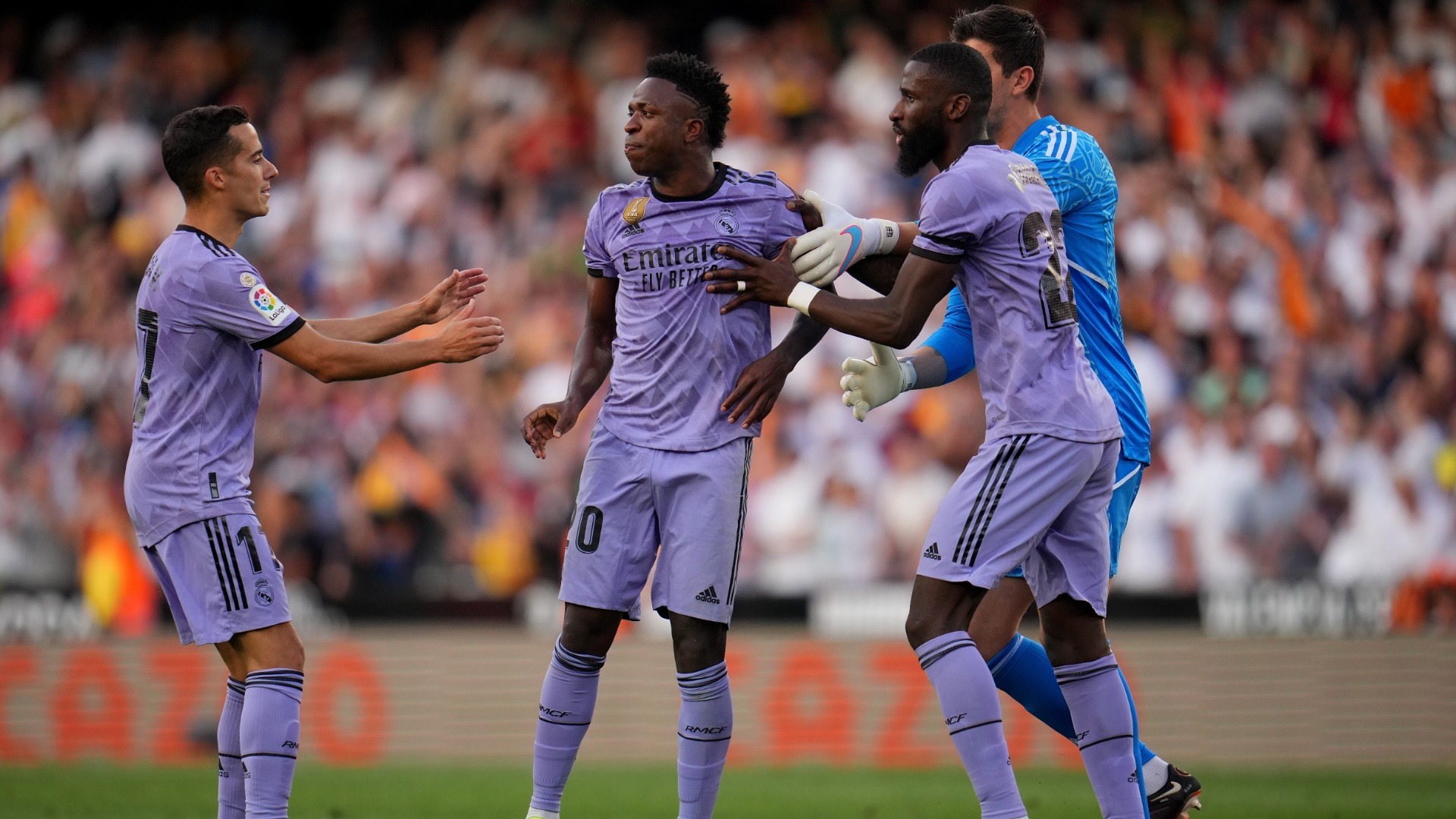 "At just 22, Viní Jr. boasts superb experience and the sort of profile that could complement or even replace Mbappé when the France international finally moves on—likely in 2024.
"If the Brazilian superstar continues to be made to feel unwanted by significant numbers of Spanish soccer spectators, PSG could offer him a new home and an ambitious project despite his imminent contract extension tying him to Santiago Bernabeu long-term," Johnson continued. 
"Despite his agent hinting at a Premier League future should he ever leave Spain, Viní Jr, could be the key to unlocking Mbappé's desire to play for Real and the French giants finally moving away from their over-reliance on their current star man."
Mbappé commented on his future and only appeared to be committed for the 2023-24 season and likely wants to see if Campos and Co. build a squad that can compete in the UEFA Champions League and win everything domestically. 
Nonetheless, Vinícius would be a welcome addition to PSG if the capital club can somehow get him out of Real Madrid, which seems more wishful thinking for now.