Paris Saint-Germain right-back Achraf Hakimi has been in the rumor mill recently as reports suggest that Real Madrid is keen on reuniting with their former youth product. 
The Spanish club needs to upgrade their full-back situation after a less-than-stellar 2022-23 season in which they didn't win La Liga or the UEFA Champions League. 
As a result, Hakimi is reportedly a target to improve the squad for the 2023-24 season; however, CBS Sports' Jonathan Johnson believes it's unlikely that the defender will return to his hometown club.
"La Liga seems difficult in terms of the limitations with the salary cap, that kind of thing, but then again if he was to go back to Real Madrid at some point, I guess that could potentially change the situation," Johnson wrote in his column for Caught Offside.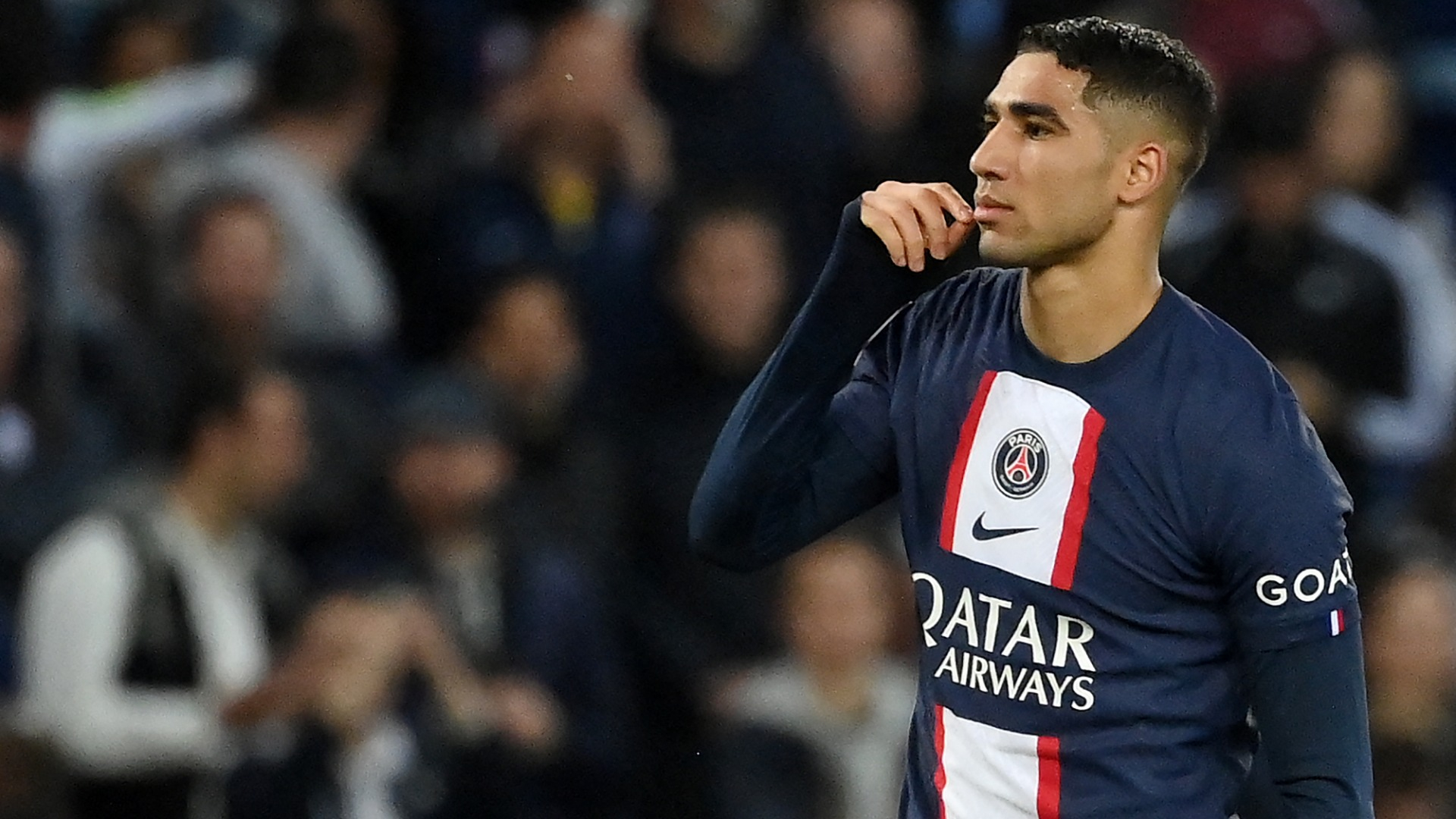 "The chances of PSG and Real Madrid doing business, given how things were relating to the Kylian Mbappe situation a year ago, however, means I find it doubtful that PSG would come to the table to negotiate that deal."
Hakimi is under contract until 2026 after arriving from Inter Milan in 2021. So if Real Madrid truly wants the Morocco international, they'll need to come up with an offer that blows away the French giants.
Johnson notes that if Hakimi does leave the capital club this summer, it will likely be to a Premier League club more so than returning to Real Madrid for a second stint with the Spanish side. 
"If I had to pick a potential destination, I'd say England is more likely considering PSG would demand quite a high fee bearing in mind what they paid for Hakimi," Johnson continued.