Real Madrid will be in the full-back market after Manchester City eliminated the Spanish club from the UEFA Champions League semifinals.
One name linked to the La Liga side is Paris Saint-Germain's Achraf Hakimi. A recent report revealed that the capital club isn't keen on letting the 24-year-old leave; however, the rumors connecting Hakimi to Real Madrid aren't going away. 
Tomas Gonzalez-Martin has written for El Debate (h/t Madrid Universal) the likes of Manchester City's Kyle Walker and Hakimi are two options that are being considered to consolidate the right side of the defense. 
Walker will soon be 33 so that pursuit wouldn't make sense long-term, but Hakimi indeed does, as the PSG defender came up through Real Madrid's youth academy.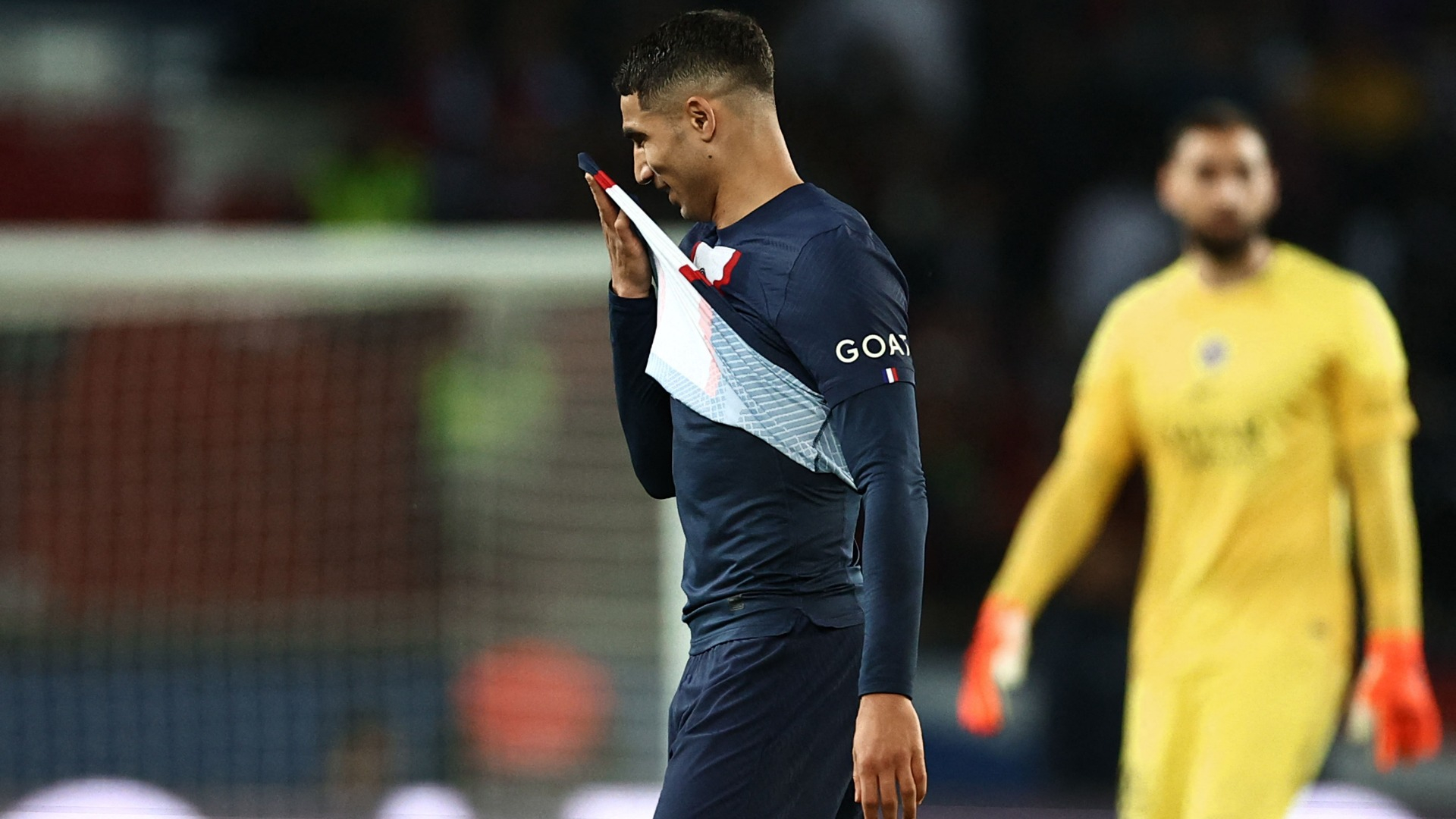 Hakimi has been involved in off-the-pitch issues, from a rape allegation to going through a divorce. Meanwhile, on the pitch, the right-back's form post-2022 FIFA World Cup has dropped. Furthermore, he's been issued two red cards in his last two games. 
As a result, perhaps returning to his hometown of Madrid might be what he needs to hit a reset button on his life both on and off the pitch. However, the Morocco international won't leave for cheap. 
Hakimi is under contract at PSG until 2026 and Transfermarkt puts his value at €70 million, so Real Madrid would have to come up with their best offer.