Lionel Messi returned from his initial two-week suspension last Monday after apologizing for an unauthorized trip to Saudi Arabia. The Argentine missed the contest against Troyes but was back in the starting 11 for the AC Ajaccio match.
Nonetheless, upon his return, the 35-year-old didn't receive a warm welcome from some supporters as Messi was whistled when he touched the ball. However, it was countered by some supporters providing applause. 
After the 5-0 win over Ajaccio on Saturday night at the Parc des Princes, PSG manager Christophe Galtier was asked about the whistling by some supporters. The French tactician applauded Messi for handling the situation and didn't allow the issue to affect his performance. 
"Yes, there were a few whistles when Leo touched the ball," Galtier told reporters postgame (h/t Culture PSG). "But very quickly, a large part of the stadium made sure to cover these whistles with applause, encouragement.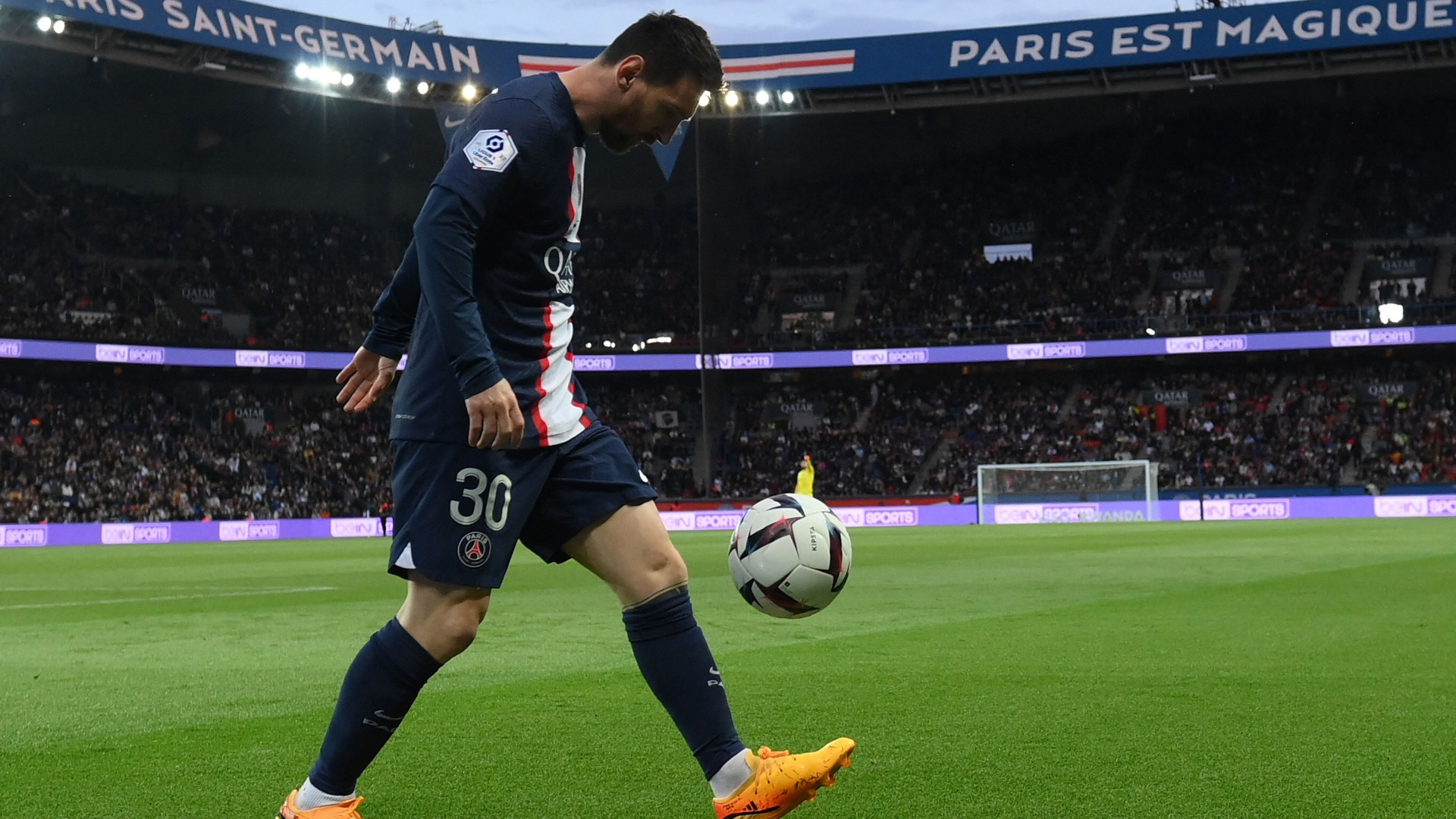 "What I remember is that Leo stayed in his game by being very focused and very involved, always with this desire to be the animator on the offensive plan to allow the team to play well and to create situations. After that, it's like that. 
"He is used to … His career has led him to sometimes have difficult situations. But I repeat it once again, there were these whistles, but also all these encouragements and this applause each time he succeeded in a technical gesture."
Messi and PSG have three more games left in the 2022-23 Ligue 1 season, where they're on the verge of lifting the club's historic 11th league title. Aftward, the future of the Argentine will be discussed, considering his contract with the French giants expires in June.