Paris Saint-Germain clinched their 11th Ligue 1 title, the most in league history, after their 1-1 draw against RC Strasbourg Alsace on Saturday at the Stade de la Meinau Strasbourg.
After the contest, PSG star Kylian Mbappe went on Instagram and uploaded a story on his account, where he claimed that the capital club is now the biggest in France.
"Ladies and gentlemen, the world, the biggest club in France is Paris Saint-Germain," Mbappe wrote.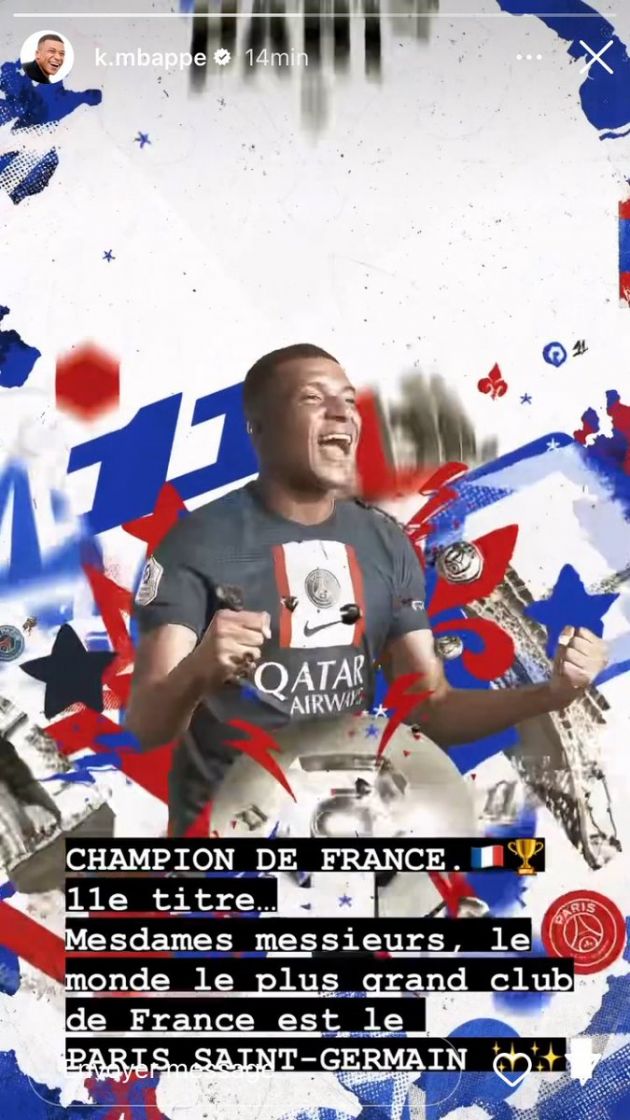 While Mbappe and the squad will celebrate this major accomplishment, the French giants will now have to focus on how the 2023-24 season they're not only winning Ligue 1 but winning the UEFA Champions League and Coupe de France.