It's been a rough few weeks for Paris Saint-Germain right-back Achraf Hakimi as the defender has received two red cards in his last two games. 
Hakimi was recently sent off during PSG's 5-0 win over AC Ajaccio on Saturday night at the Parc des Princes. Speaking with the media, manager Christophe Galtier was asked if the 24-year-old managing his emotions better on the pitch.
"Against Lorient, it was a gesture a little too committed, but which was in the course of the game," Galtier said postgame (h/t Culture PSG). "There, against Ajaccio, it is a reaction following a small scuffle. Having reviewed the images, I find that the two red cards are severe, but there must be much more control in a match where the score is acquired and where everyone is having fun.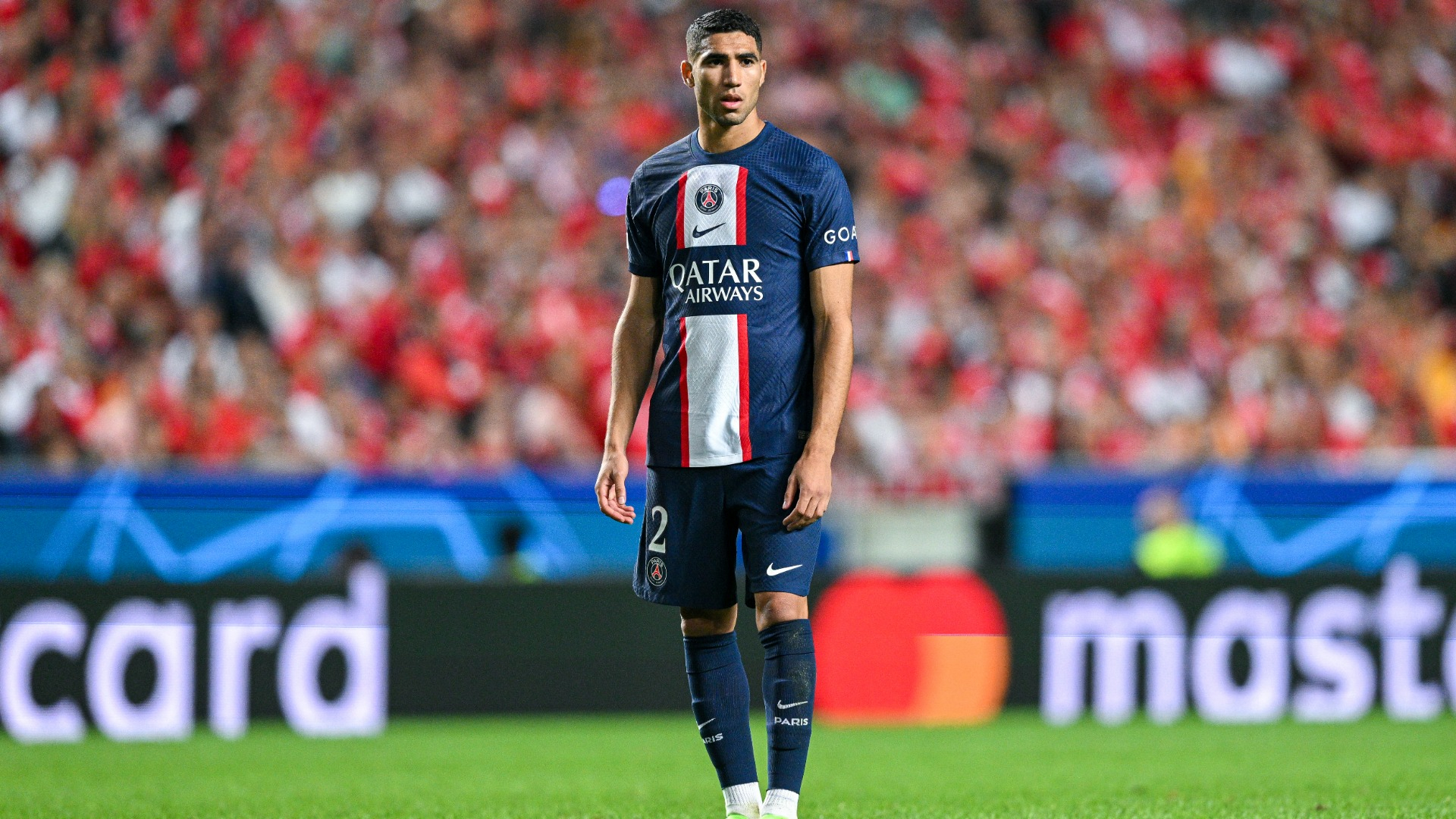 "We must not give the possibility to the referee to sanction in a strong enough way. Unfortunately, both players gave that opportunity. But having reviewed the images, we could have had a little more discernment and only distributed a yellow card to calm everyone down."
The Morocco international likely wants this 2022-23 season to end, as it's been filled with the 2022 FIFA World Cup and rumors linking him to a possible return to Real Madrid. However, Hakimi has also been involved in serious situations, such as an alleged rape and divorce from his wife. 
As a result, his mind might not be all in on football and perhaps if he can clear up what's going on in his personal life, PSG can see a more focused defender to begin the 2023-24 season.