Paris Saint-Germain's Kylian Mbappe made history against FC Nantes on Saturday at the Parc des Princes as the 24-year-old became the capital club's all-time leading goal scorer. 
PSG currently finds itself in a 1-0 aggregate hole heading into the final 90 minutes of the UEFA Champions League second-leg contest against Bayern Munich on Wednesday at the Allianz Arena. Nonetheless, the future of Mbappe isn't tied to what happens in the game, whether the Ligue 1 side advances to the quarterfinals or is eliminated from the competition. 
"I don't think so," Mbappe told reporters (h/t Canal Supporters). "If I had tied my future to the Champions League – and with no disrespect to PSG – I would have gone very far. I'm very happy here and can't think of anything other than enjoying PSG's heyday."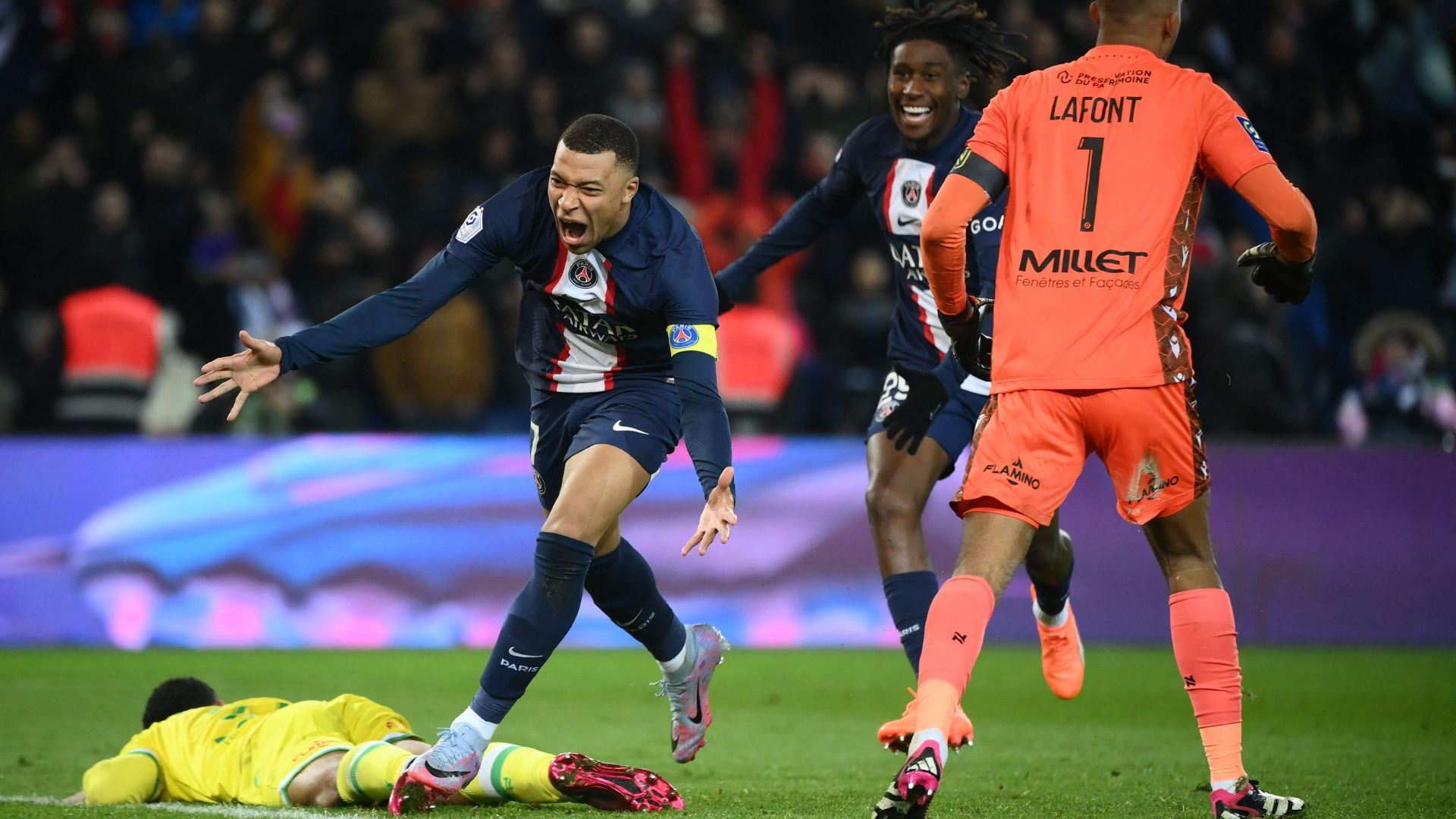 The French giants celebrated the accomplishment postgame after the victory over Nantes, but Mbappe already has his mind on the Bundesliga side knowing what's at stake.
"I'm already focused on Wednesday's game," Mbappe continued. "I enjoyed with the public; it was really special. I thank all the people who stayed and applauded. But we must quickly move on. There is a big meeting waiting for us on Wednesday. We go there with a clear objective."
Mbappe will run alongside Lionel Messi as the two attempt lead PSG past the German giants and into the quarterfinals. The Argentine has scored a goal in his last three games and it appears the two forwards are clicking at the right time when the squad will need them the most.