Paris Saint-Germain's attack was nonexistent in the UEFA Champions League matchup against Bayern Munich. Over 180 minutes, the capital club failed to score a goal, resulting in an aggregate 3-0 loss. 
Down 1-0 heading into the second leg on Wednesday at the Allianz Arena, the French giants pinned their hopes on a fully fit Kylian Mbappé would make a difference. However, it wasn't the case, as Bayern Munich was fully prepared for the Frenchman. 
"We knew that it was necessary to close the spaces and, above all, to slide well," Dayot Upamecano told Canal Plus (h/t Paris Fans). "Afterward, it also starts from the communication between [Matthijs] De Ligt, [Josip] Stanišić and me. We did it very well. The coach had asked uzs to slide well and we did it well. We did our job."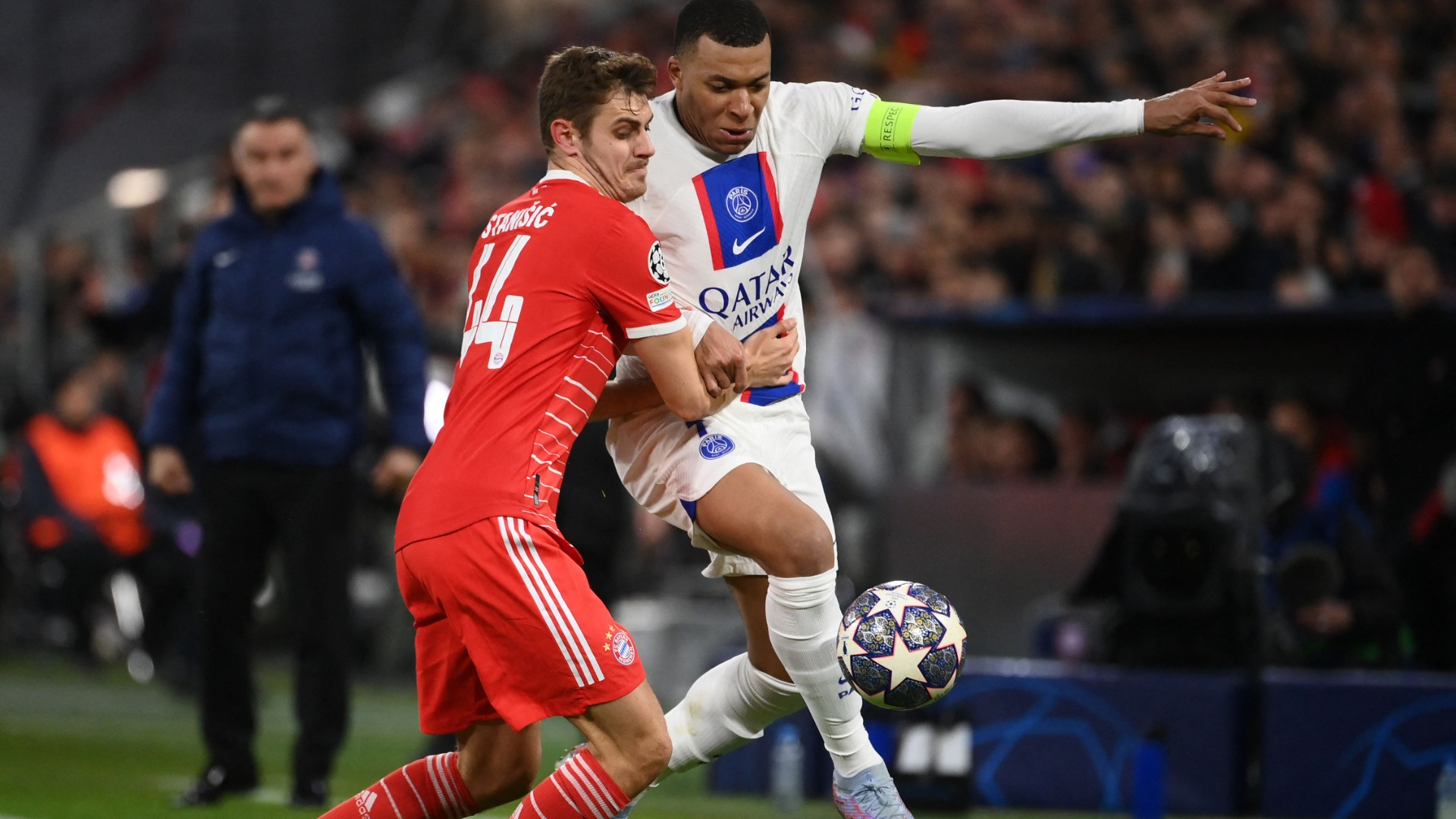 The first half was the best chance that PSG had to tie the contest, as Vitinha had an open net to score, but his shot was cleared on the goal line by De Ligt. Nonetheless, Upamecano stated that the best scoring attempts that the Ligue 1 side gave didn't bother their defensive unit. 
"I don't think Paris bothered us a bit," Upamecano continued. "We expected that; we knew it would be a difficult game for both teams. We knew that they often wanted to play with Kylian Mbappé in depth. 
"I tried to manage it, but it was a bit complicated. I knew he was going very fast, but it was a team effort today. The coach had warned us that we had to be ready. We have been and we are very happy."
As for PSG, it's yet another disappointing Champions League campaign and it leaves the squad with more questions as sporting advisor Luis Campos heads to the drawing board to see how he can turn this squad around.