Kylian Mbappe is 24 years old and not even in the prime years of his career. However, the France international has played a lot of football this 2022-23 season. 
Mbappe has played European, domestic and international matches at the 2022 FIFA World Cup, where he reached the final with France this campaign. The Paris Saint-Germain star injured the left thigh at the level of the femoral biceps during PSG's 3-1 victory over Montpellier on Wednesday. 
As a result, he will be out for three weeks and miss the first leg of the UEFA Champions League clash between PSG and Bayern Munich. Nonetheless, manager Christophe Galtier was asked by reporters if he's playing Mbappe too much. 
"He will be out for about three weeks. Was it preventable? We are in a unique season, with a World Cup in the middle, and I realize that in many other clubs with many internationals, there are injuries," Galtier told reports Friday (h/t Canal Supporters). 
"We are unhappy for Kylian, but we can't have a season without having physical problems; it's part of a season. Was it preventable? I think we took a lot of precautions for Kylian's return. After those two games after the World Cup, he had 12 or 13 days; he had a gradual comeback. I don't think Kylian played too much, and from the moment you play, there is always an element of risk.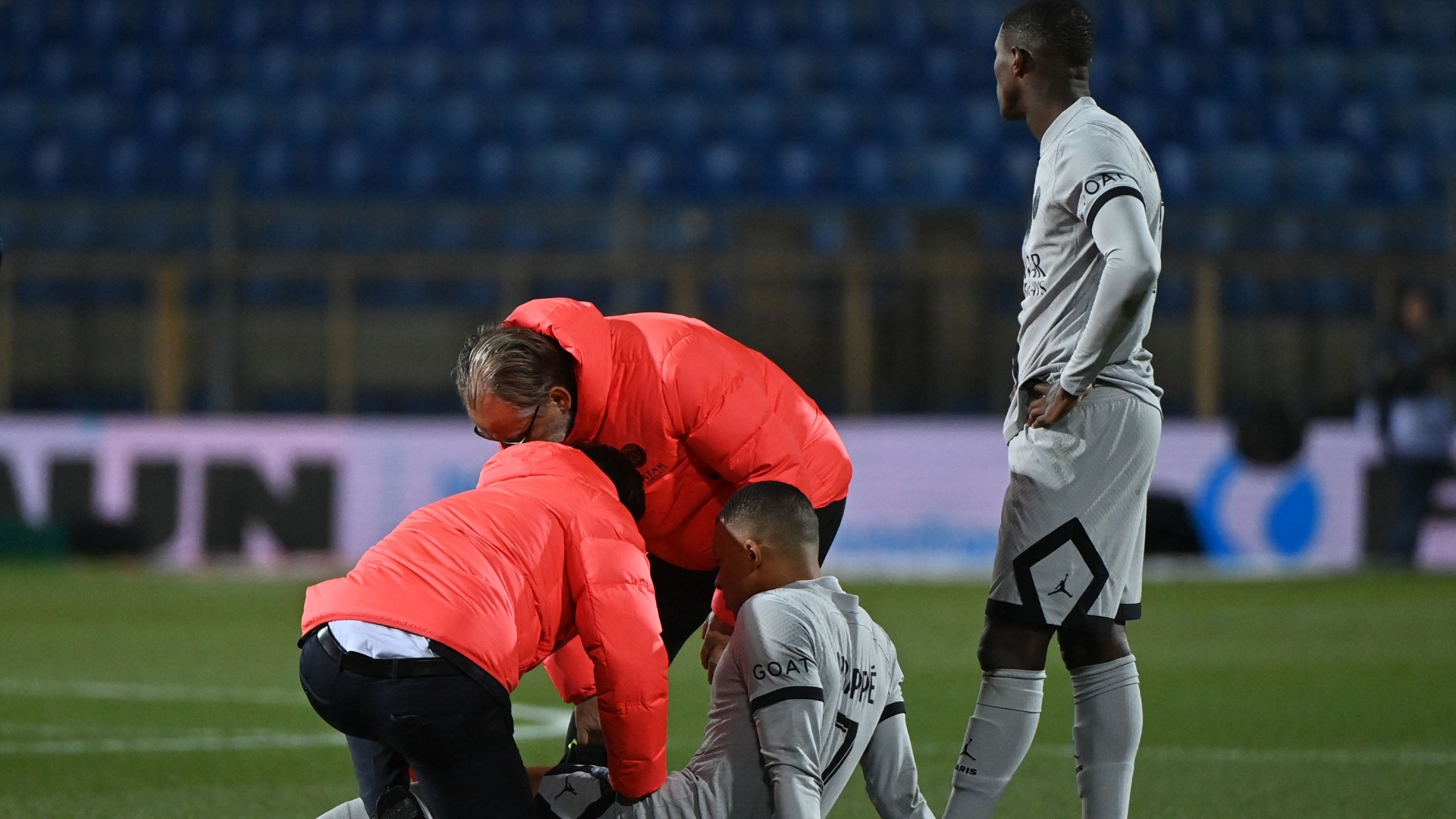 With Mbappe out and Neymar also missing the Ligue 1 clash against Toulouse FC on Saturday at the Parce des Princes as he continues his treatment and individual training sessions following pain in his groin, the depth on the squad needs to step up.
Fabian Ruiz and Warren Zaïre-Emery appeared on the scoring sheet alongside Lionel Messi in the 3-1 victory over Montpellier on Wednesday. PSG will need to continue this trend to achieve another three points.