Paris Saint-Germain have been here before ahead of Tuesday's Champions League round of 16 clash with Bayern Munich. The French giants' season hangs in the balance after a disastrous return to club action, which has seen their unbeaten campaign end and a Coupe de France exit.
Should PSG exit Europe at this stage, it would be the second consecutive year that the Ligue 1 leaders' term has effectively ended in March. Real Madrid were Les Parisiens' executioners in 2022, while there were also three straight Round of 16 finishes between 2017-19.
Five of 11 seasons of Champions League action since the Qatari takeover have finished before the quarterfinal stage while only two have seen PSG reach the semifinals or better. To avoid another premature exit, the French capital club must overcome a Bayern side unbeaten since the World Cup.
Reflecting the importance of this pivotal moment in the campaign is the fact that Kylian Mbappé has completed a near-miraculous recovery to be fit to feature in Christophe Galtier's squad after a thigh injury. Lionel Messi, Marco Verratti, and Presnel Kimpembe are also included in the group.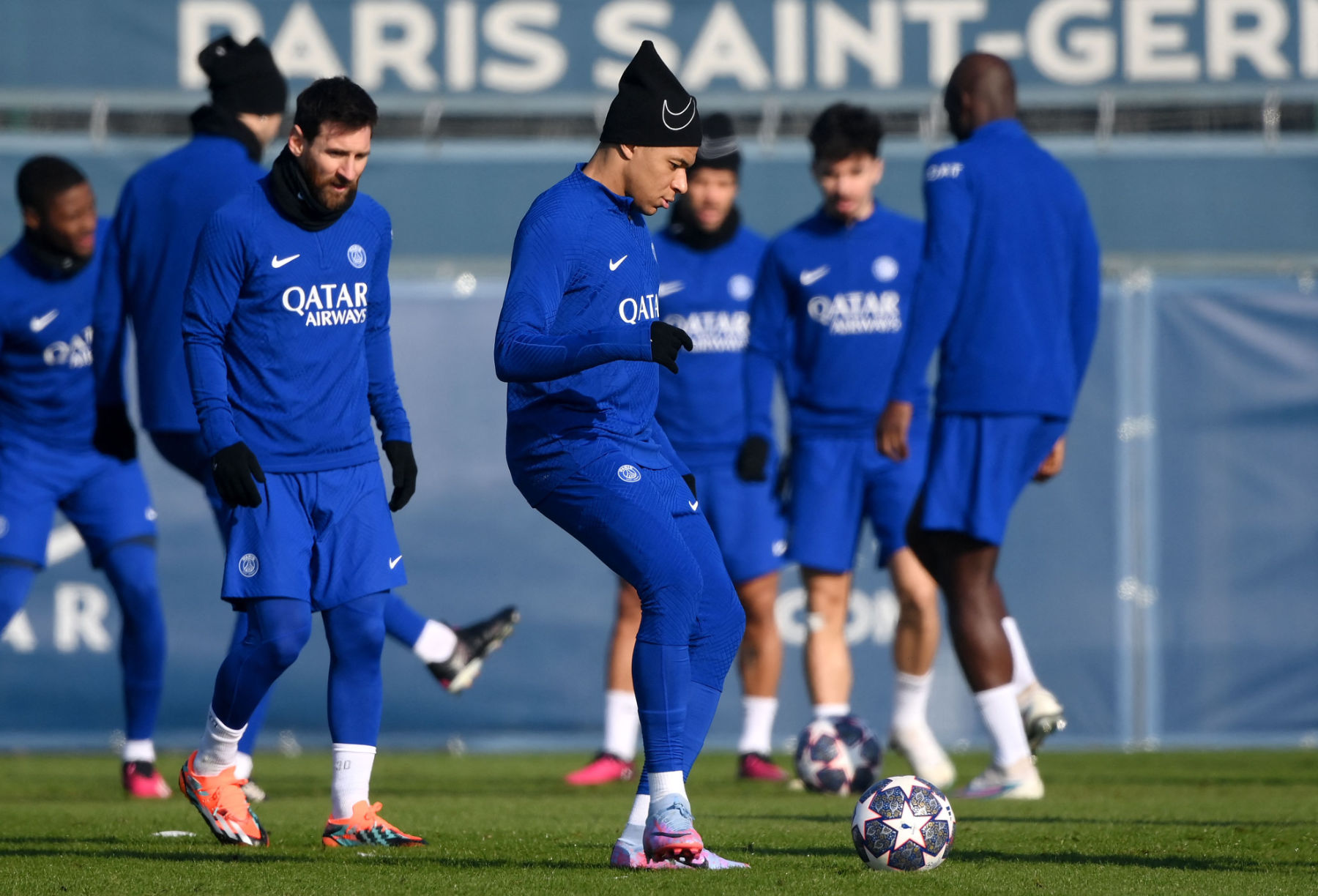 "Yes, I am surprised," admitted Galtier ahead of the match. "We all know Kylian's ability to recover faster than others, though. He did everything to make it for this encounter and I will make the most informed decision on his use. The first person that I will listen to will be Kylian himself."
Since Mbappé's injury in the Ligue 1 win away at Montpellier, PSG have lost to bitter rivals Marseille to exit the Coupe de France and Monaco for a third Championnat loss since the post-Qatar restart. A Champions League exit on top of no domestic cup success was not part of the plan pre-World Cup.
The 24-year-old is putting his body on the line to try to save the club which he rejected Real Madrid to extend his stay with at the end of last term. PSG were supposed to be stronger than in recent years this season, yet they look more fragile than ever despite a solid Champions League group stage.
Another part of Mbappé's reasoning for pushing himself to return to action as quickly as possible arguably stems from the current lack of leadership being shown by many within PSG ranks. Kimpembe was only just back from action and already calming irate fans at Stade Louis II.
"It is absolutely not good enough on the pitch," the youth academy graduate said via megaphone. "We know that. The only thing that I can do or say is to thank you for coming all of this way. Do not give up on us — we need you. We will regroup in the dressing room and be ready for Tuesday."
📢 Presnel Kimpembe a pris la parole auprès des supporters parisiens en fin de match #ASMPSG #PSG pic.twitter.com/opKCsuy4oI

— Free Ligue 1 (@FreeLigue1) February 11, 2023
Despite boasting the likes of serial winners Messi, Neymar, and Sergio Ramos, few have shown as much authority as Mbappé or Kimpembe. Even captain Marquinhos has looked like a rabbit in the headlights of late as his poor form continues with or without Mbappé present.
In 10 minutes or so on the pitch, Kimpembe showed more leadership than some of his more experienced teammates although Messi was missing through injury as was also the case with Marco Verratti. Mbappé, like with Les Bleus, is the one the fans and players look to in tough moments.
Last year, it looked as if the World Cup's top scorer would singlehandedly lead PSG past Real before another of the club's infamous European implosions. This year, he will need help from his teammates for at least the first leg as he is still recovering from his recent thigh issue.
That is where is gets trickier with Neymar in wretched form post-World Cup and Messi blowing hot and cold as rumors swirl regarding the futures of the star pair beyond this summer. The legendary Argentine is out of contract while the Brazilian remains tied to a lengthy deal at Parc des Princes.
(🌕) JUST IN: PSG have indeed decided to sell Neymar in the summer — at the same time, Messi is now considering leaving the club the trend has twisted. @Santi_J_FM 🇧🇷🇦🇷

— PSGhub (@PSGhub) February 13, 2023
Ramos could join Messi in leaving considering that he too is out of contract and that PSG must cut their wage bill to comply with Financial Fair Play with Inter Milan's Milan Škriniar already lined up for this summer. However, no decision has yet to be made by either players or the club.
Les Parisiens have a chance to continue their overhaul of the project which was started last summer when Galtier arrived in the capital with sporting advisor Luis Campos. In any case, there is always speculation or controversy before big continental ties, and it would not be PSG without that.
"I feel good physically and mentally," said Neymar pre-Bayern. "Things have not gone well in some matches. There are also games where you cannot do everything despite wanting to. It is fair enough that there have been critics of late. Each to their own and I respect that. I will keep doing my best."
Regardless of what the future holds for the likes of Messi, Ramos, or even Neymar, there are reasons to feel optimistic about what is to come. Warren Zaïre-Emery is seizing with both hands the sort of chances that Xavi Simons could only dream of under Mauricio Pochettino and Leonardo's watch.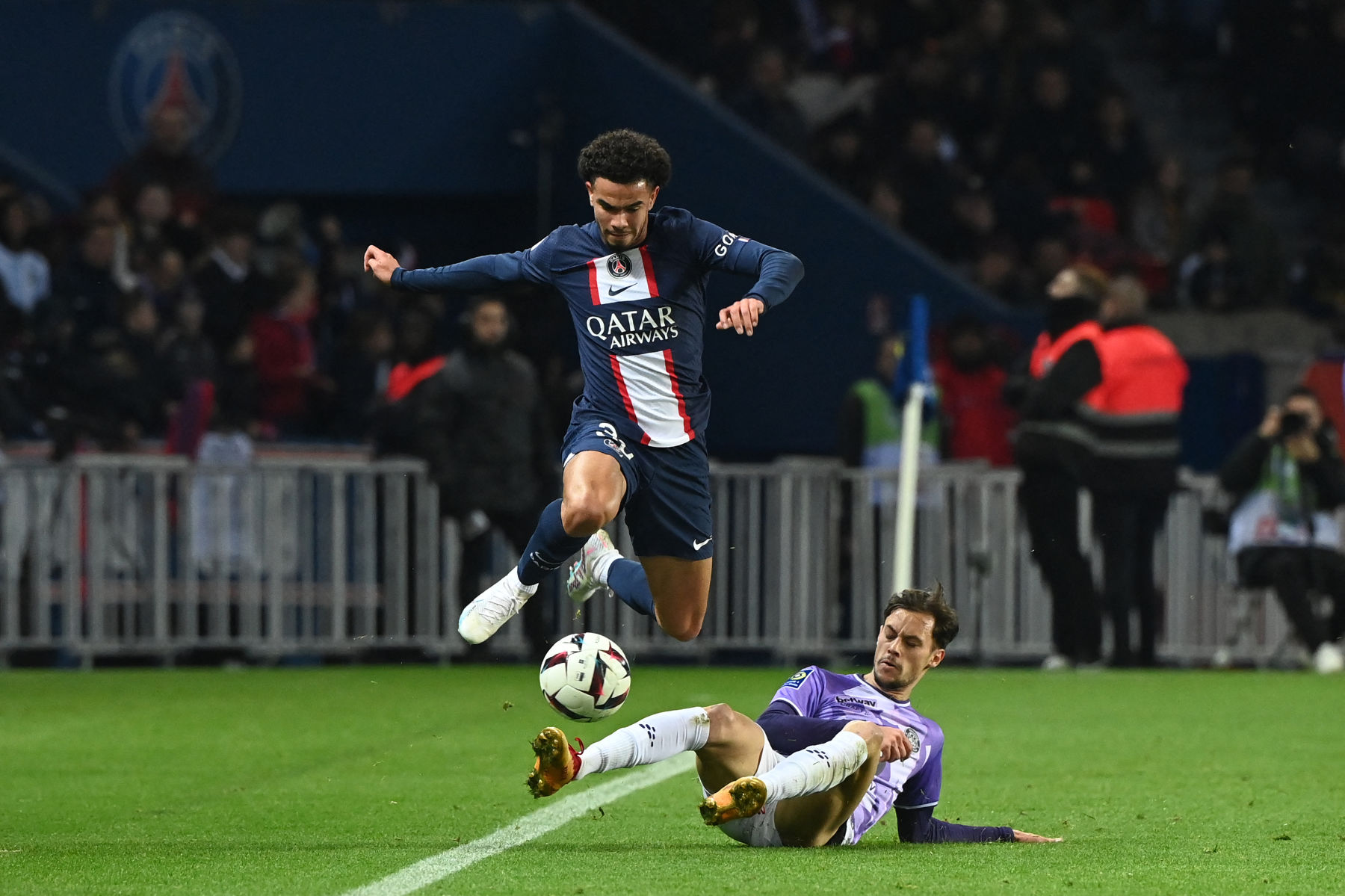 The teenage wunderkind has a strong case for getting significant minutes against Bayern as Galtier looks for greater inspiration. After all, there is no stronger example of putting faith in youth than Mbappé who exploded onto the scene with Monaco back in 2017 before joining PSG.
Beating Bayern requires more than just Mbappé or Zaïre-Emery playing well, or even Gianluigi Donnarumma who has been superb of late. Galtier needs PSG to play like a team once more and as history attests, the French giants do that best with their back against the wall which is now the case.