Argentina lifted the 2022 FIFA World Cup, but the storybook ending for Lionel Messi didn't start the way many had hoped. La Albiceleste was handed a surprise 2-1 loss to Saudi Arabia to open the group stage.
The disappointing result had many wondering if Argentina and Messi would again suffer heartbreak. In an interview with Ole, the 35-year-old spoke about what he felt after the loss to kick off the World Cup in Qatar.
"Yes, obviously yes, although we were confident in what we were and what we could do even in the defeat of [Saudi] Arabia," Messi told the Argentine media outlet. "Obviously, the shit that the game didn't turn out as we expected, it wasn't easy after starting [the tournament with a loss]. Because if you didn't win, you already began to depend on others. And if we lost, no way; we were already without a chance.
"But there, the strength of the group was demonstrated, what we were as a group and it was a unique test that after the game with Mexico made everything stronger. But obviously, there was the fear that it would not turn out as we intended; it was even one of the worst games at the game level and it is normal for what we were playing for."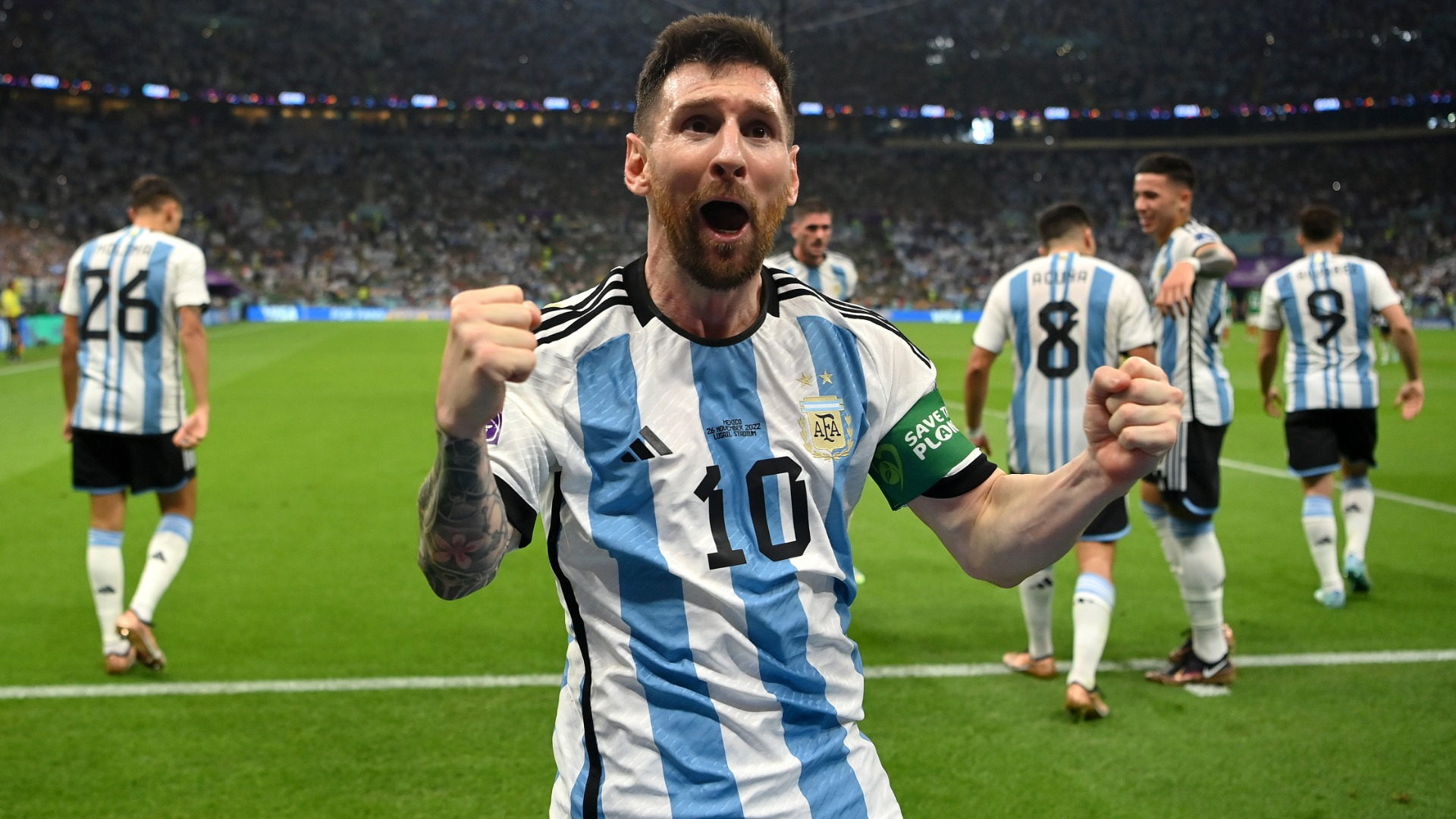 After the loss, Argentina needed to respond with a win against Mexico or they would be in serious jeopardy of not qualifying for the knockout stages. Through 45 minutes, the two sides were at 0-0 and a draw wouldn't have helped La Albiceleste. 
Messi revealed what he told his teammates that allowed them to get the 2-0 victory over the CONCACAF nation. 
"I remember talking to the boys and telling them that I knew the situation we were in was difficult, but let's try to get out of it," Messi continued. "Forget what we were playing and play like we always did. We had come from 35 games without losing, and we knew that if we did things the way we had been doing, we were superior to Mexico, although it is a great team and it was a difficult test because of their way of playing as well. 
"But we knew that equal to equal; we were superior. And that if we played with the tranquility and patience that we always did, we were going to win. But the difficult thing was to have patience and the tranquility of not speeding up. To move the ball from one side to the other, to wait for the spaces to arrive and not look for them, which were going to appear on their own. At times anxiety ate us up and made us play fast; it made us lose stupid balls, but it is normal due to the type of games."
The result against Mexico put Argentina back on track and they wouldn't lose a fixture the rest of the way as they marched toward becoming the eventual World Cup winners.