There's plenty of speculation about whether Lionel Messi will continue with the Argentina national team after winning the 2022 FIFA World Cup. 
The next international tournament will be the 2024 Copa America; as a result, the 35-year-old has to decide if he wants to help La Albiceleste defend their title since they're the reigning champions. 
In an interview with Ole, Messi hinted at his future regarding international football. The Paris Saint-Germain wants to continue playing football but left the door open to whether he plans to play in the South American tournament in the United States next year.
"I don't know," Messi told the Argentine media outlet. "I always said that due to age, it seems to me that it is very difficult for him to arrive. I love playing football, I love what I do and as long as I'm good and feel fit and continue to enjoy it, I'm going to do it. But it seems like a lot until [the] next World Cup."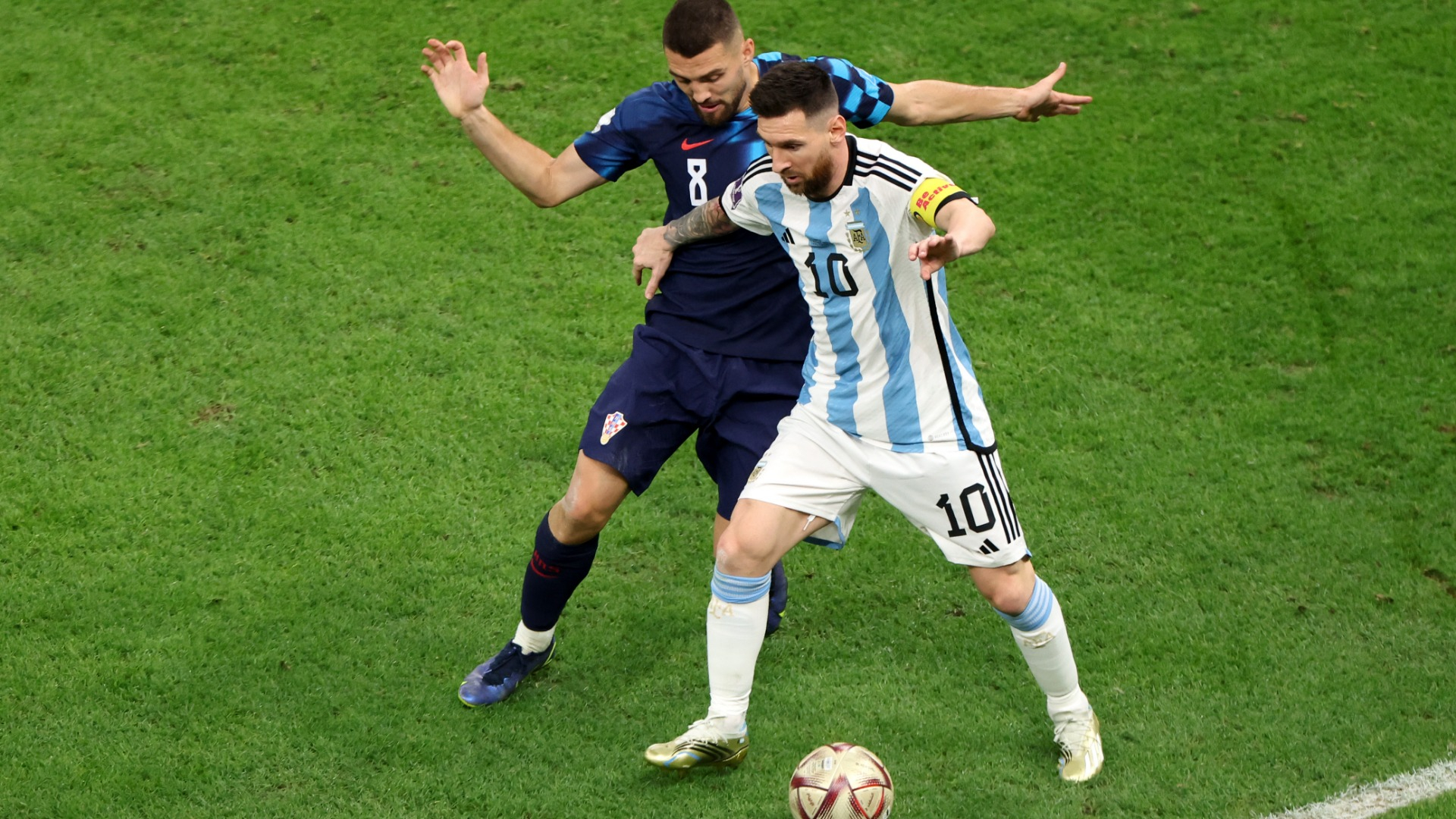 Argentina manager Lionel Scaloni wants the Argentine back with the national team, especially for the 2026 World Cup in North America. Nonetheless, Messi again remains uncommitted to helping the CONMEBOL side defend their title, citing his age.
"I tell you… I'm not anticipating anything either," Messi continued. "But it is what I repeat and I will repeat. Due to age and time, it seems to me that it is difficult. But it depends on how my career goes. Today I am going to turn 36, I am going to see where my career is going, what I am going to do and it depends on many things."
It will be interesting to see when Messi does decide to call it a career at the international level and if Argentina can somehow replace the GOAT.