Paris Saint-Germain superstar Kylian Mbappe is a major basketball fan. The 24-year-old went to a Brooklyn Nets game with teammate Achraf Hakimi last month, where he met the team after their contest.
As a result, the PSG forward didn't hesitate to congratulate Los Angeles Lakers star LeBron James, who became the NBA's all-time leading scorer after passing the record that six-time NBA MVP Kareem Abdul-Jabbar.
38,388 POINTS

LeBron James hits the fadeaway jumper to become the NBA's all-time leading scorer! #ScoringKing pic.twitter.com/P5LyTZAZn3

— NBA (@NBA) February 8, 2023
James sank a stepback jumper scoring his 36th point of the game against the Oklahoma City Thunder on Tuesday night at Crypto.com Arena. The bucket was 38,388th of the 38-year-old's career, which allowed him to pass Abdul-Jabbar.
Mbappe, like many people in the entertainment and sports world, took to Instagram, where he posted a story to congratulate James for this accomplishment.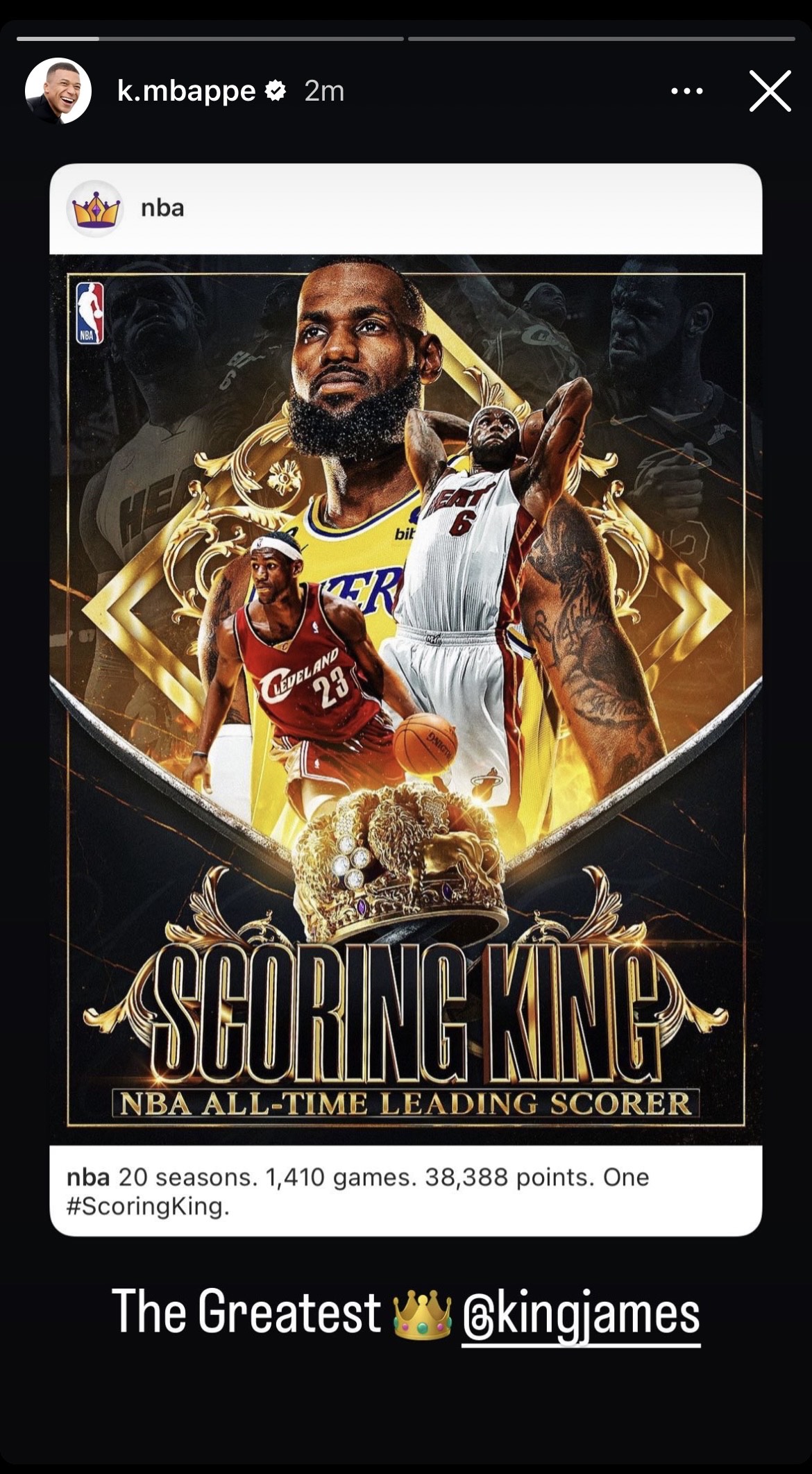 The French star has met the four-time NBA MVP, so they're not strangers to one another. Additionally, during the 2022 FIFA World Cup Final, James reacted to the performance that Mbappe put together against Argentina, where he scored a hat-trick.
WOW!!!!!!!! MBAPPE 🔥🔥🔥🔥

— LeBron James (@KingJames) December 18, 2022
Both players are great athletes, and they appreciate how each goes about dominating their respective sport.