Argentina and Tottenham Hotspur defender Cristian Romero is revealing behind-the-scene details during their 2022 FIFA World Cup Final victory over France in penalty kicks (4-2).
The 24-year-old spoke about a viral picture, where he's shouting at the top of his lungs in the face of Paris Saint-Germain and French star Kylian Mbappe. 
"Against France, it was the same thing," Romero told Sky Sports in an exclusive interview. "Messi scored [Argentina's third goal] and it all just came out. It's not the most beautiful thing in the world but it all came out."
Mbappe did torture Argentina's defense during that game. After following behind 2-0, the 24-year-old put the French squad on his back, scoring two goals in a matter of minutes to force extra time.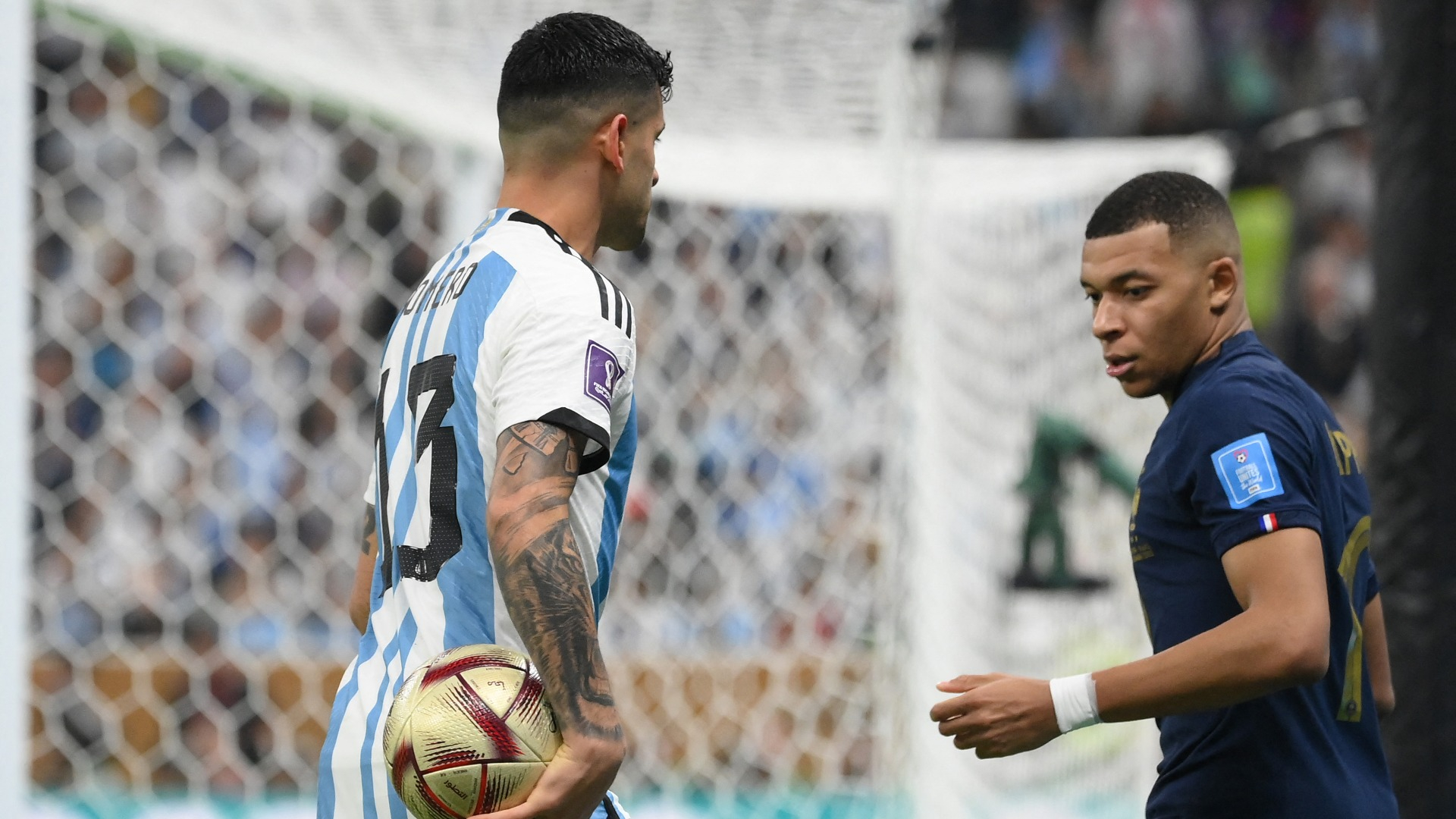 The PSG star would complete the hat-trick in extra time and convert his penalty kick, but it wasn't enough as Les Bleus come back fell short. 
Additionally, the trolling from Argentina players wouldn't stop at Romero, as Mbappe was also at the center of trolling from goalkeeper Emiliano Martinez. The Aston Villa man had Mbappe's face attached to a doll during the celebrations in Buenos Aires. 
Nonetheless, at least Romero can say his viral moment against the PSG goal scorer came in the heat of battle.