Lionel Messi, being Argentinian and one of the best player's the country has ever produced, has his legacy tied with Diego Armando Maradona. 
As the 35-year-old marched toward GOAT status and rivaled the career of Argentina's best footballer, there was a missing trophy in the Paris Saint-Germain star's cabinet, a FIFA World Cup.
Messi would win the trophy that long eluded him in his football career. However, the Argentine noted something missing during the celebrations, Maradona. The former footballer died in 2020 and the veteran goal scorer shared the emotions of not having the legendary player. 
"Yes, obviously, if he had been there, he would have given it to me, but he wanted to see the national team become a world champion; it's what he wanted," Messi said In an interview with Urbana Play 104.3 FM's "Perros de la Calle" radio program (h/t Mundo Deportivo).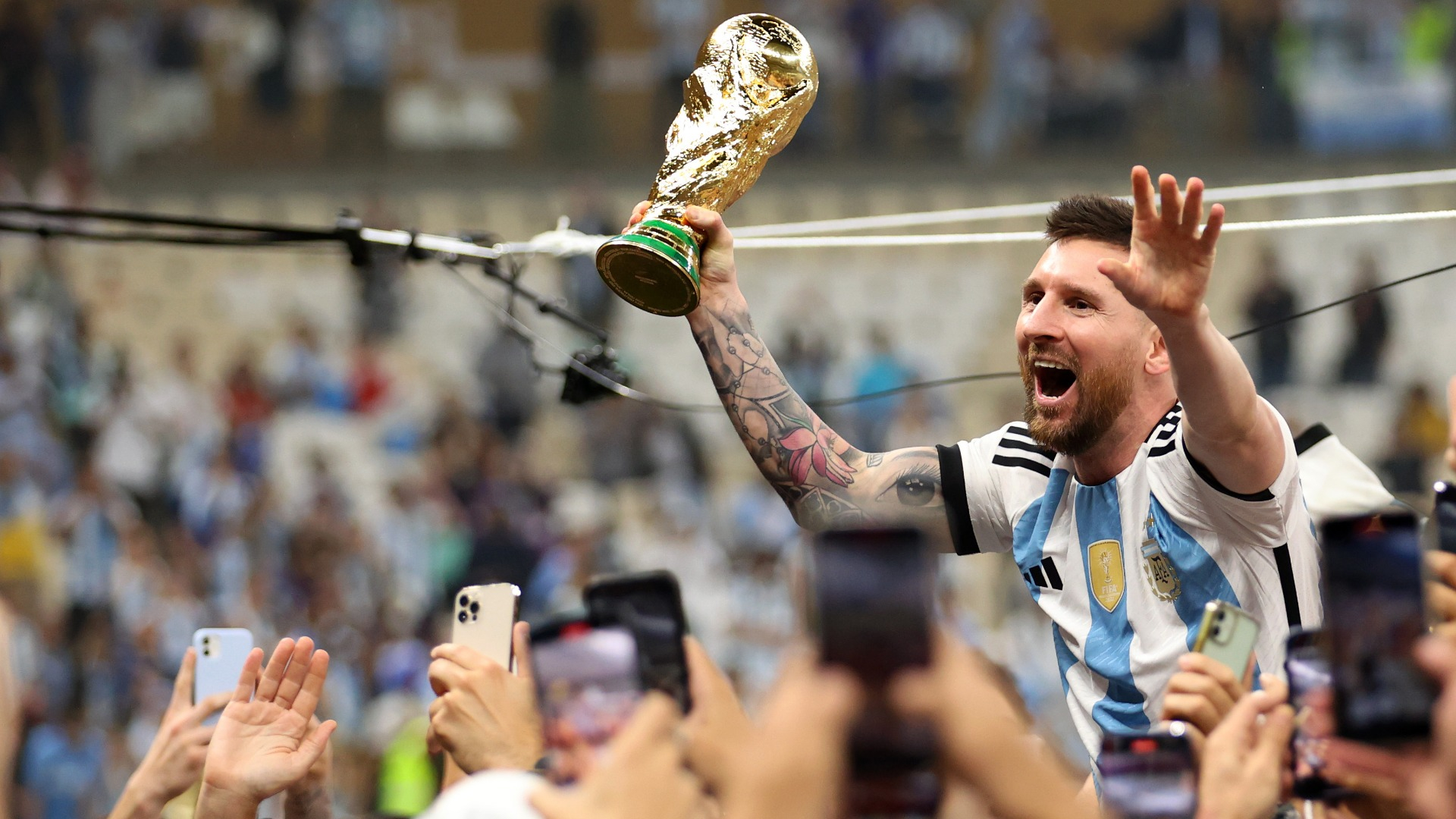 "The image would have been very nice too. I think from above, like [Maradona], a lot of people who want good for me made efforts, not only for this but for everything in general. Especially them in this World Cup, with the song that was a boom for the whole world and from above they were pushing."
Nonetheless, despite not having Maradona alive to see the national team win a World Cup, the PSG star likely knows what it would have meant for the former Napoli player to see him and his teammates achieve that level of success. 
With a World Cup under his belt, Messi now takes his place as one of the greatest players that the footballing nation of Argentina has ever produced.